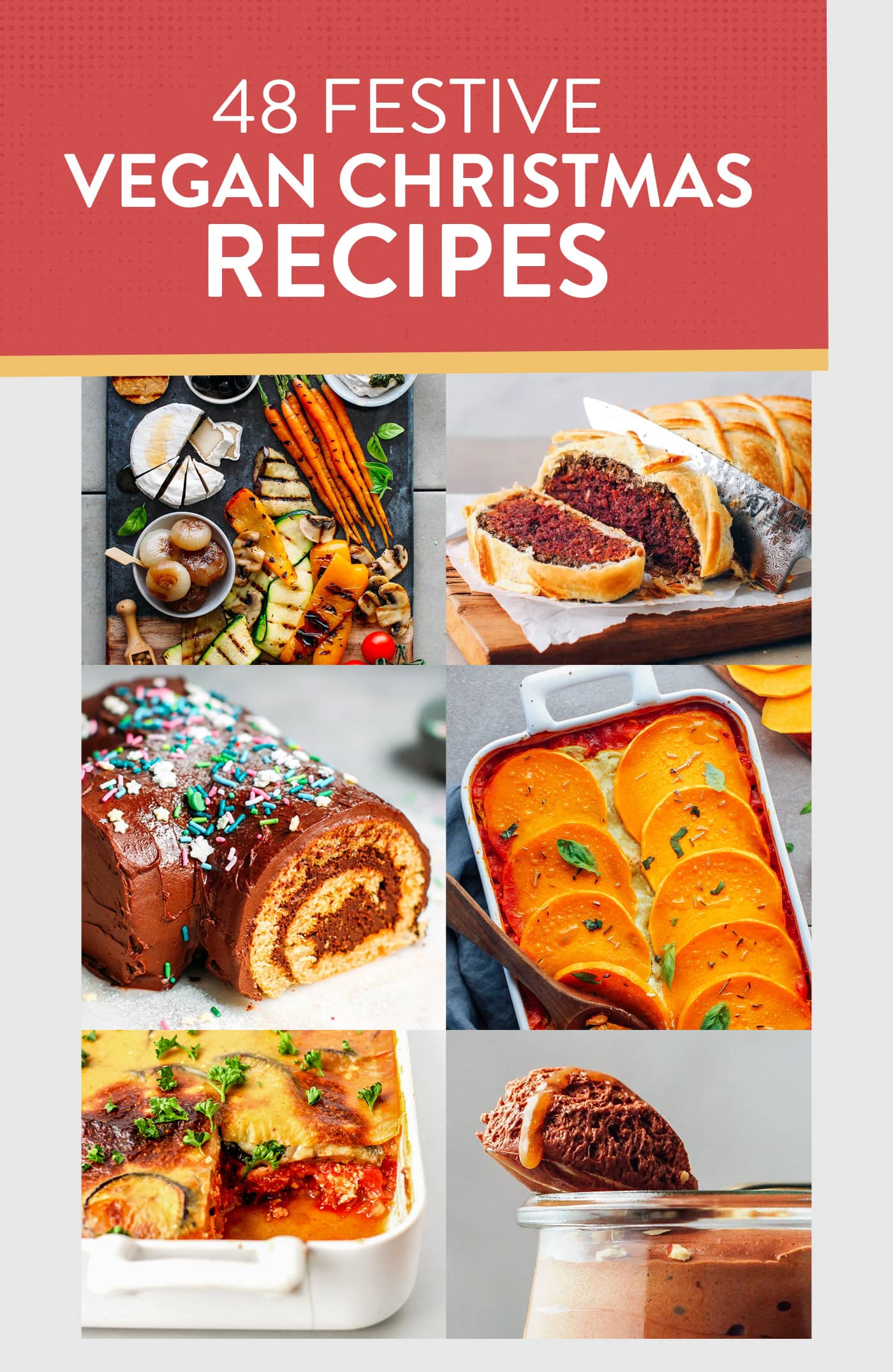 If you are looking for ideas to prepare your Christmas menu, we have got you covered with these festive plant-based recipes! We made a selection of our favorite recipes to serve for the holidays.
🥂 To enjoy with the Drinks
Guests love to have something to snack on while enjoying the drinks. From roasted nuts to mini burgers and kale chips, there is something for everyone!
🍲 Main Dish
When it comes to the main dish, we lean towards family-friendly recipes like pasta bake, Wellington, and Moussaka (an all-time favorite!)
Sides
Because no menu is complete without a few delicious sides! From glazed carrots to caramelized zucchini and mashed cauliflower, you are going to love these healthy sides!
🍰 Desserts
End Christmas Eve dinner on a sweet note with these delicious vegan desserts! Yule log is a classic, but what about switching things up a bit this year with a chocolate hazelnut mousse, a creme caramel, or even warm roasted pears served with vanilla ice cream?
We wish you all amazing holidays with your family and friends! Happy cooking!