Green cabbage braised until caramelized and combined with baked tofu that is smoky, salty, and just a little bit sweet! This easy and flavorful plant-based recipe is perfect for a light and nutritious dinner. It's naturally sweet, meaty and requires just 6 ingredients!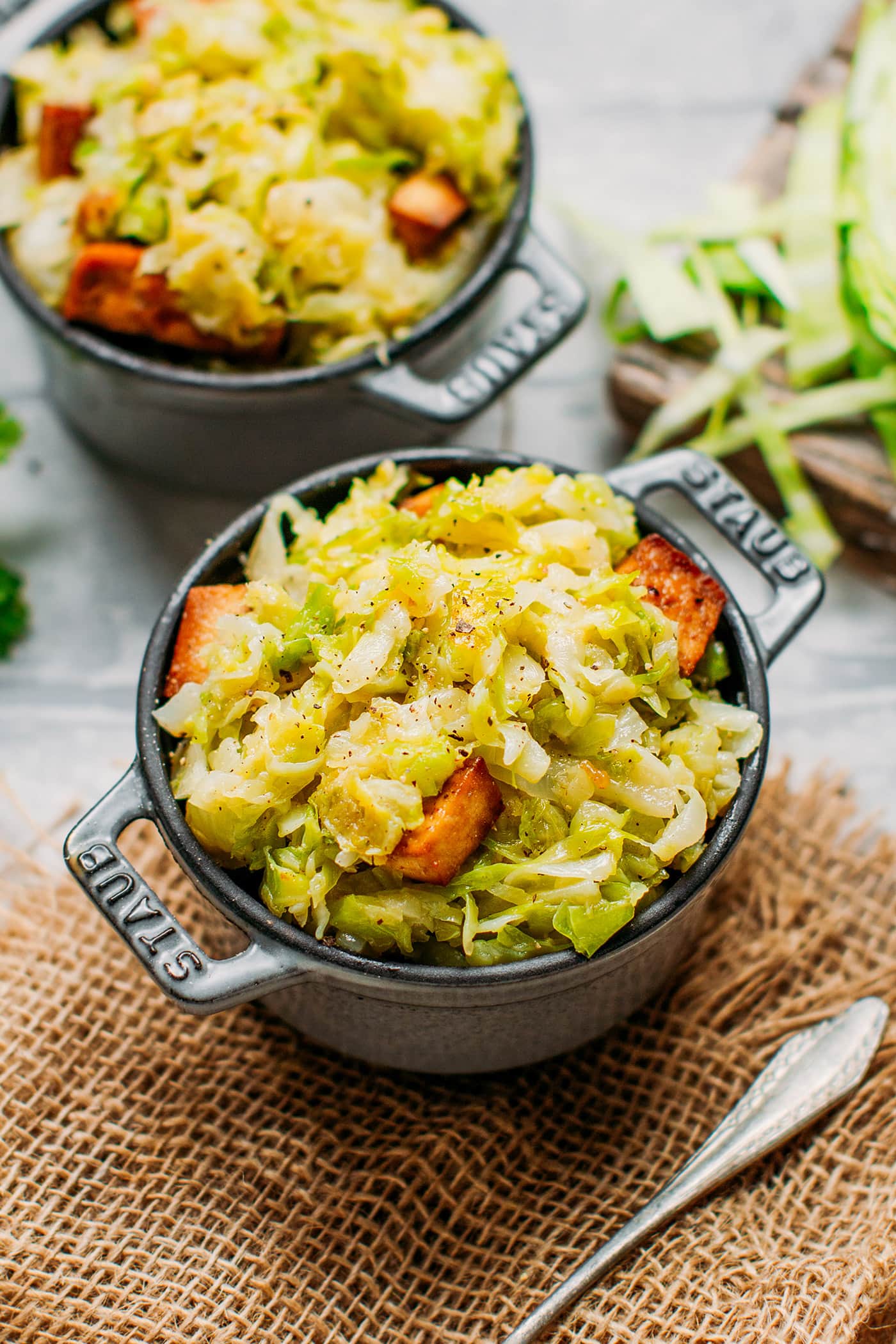 Sometimes, the simpler, the better, and this is exactly what this comforting and delicious dish is about!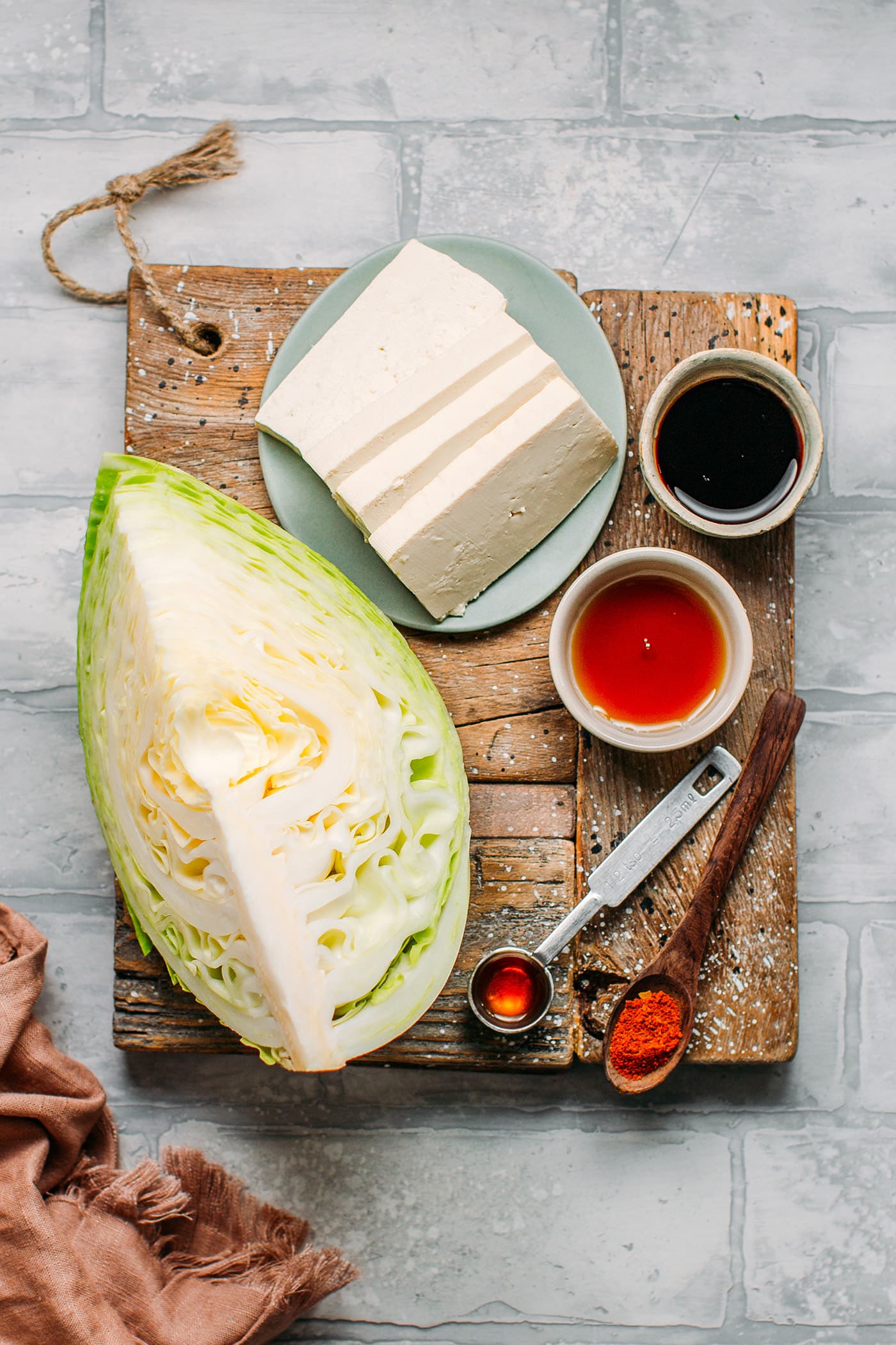 🥣 How to Make Smoky Tofu
This recipe starts with the tofu. First, marinate tofu slices in a combination of maple syrup, soy sauce, ground chili, and liquid smoke for at least 1 hour.
If you don't have liquid smoke, simply use smoked paprika!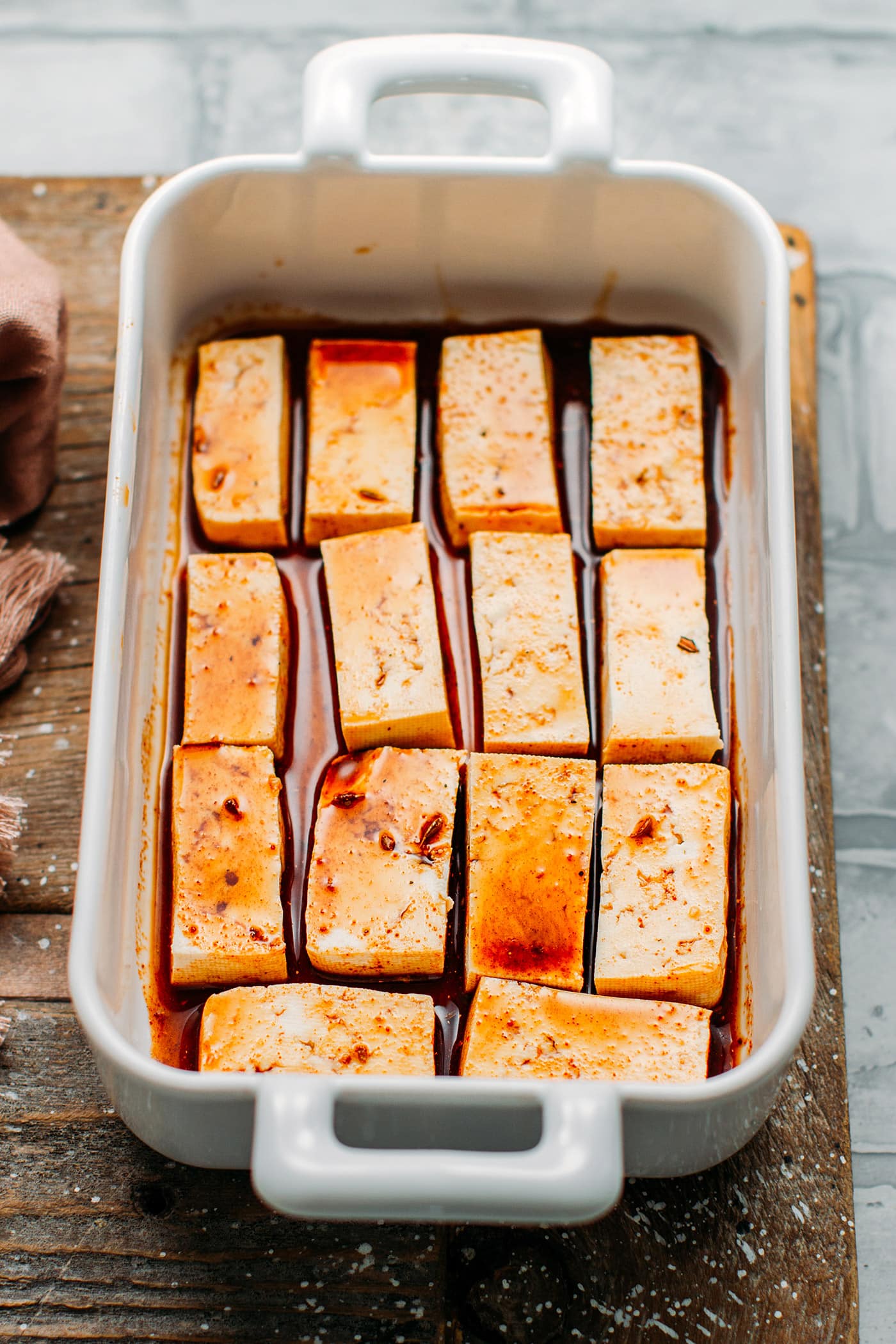 Once marinated, tofu is baked for about 20 minutes until golden brown and crispy on the edges. This tofu is amazing! It's meaty, smoky, and perfectly spicy!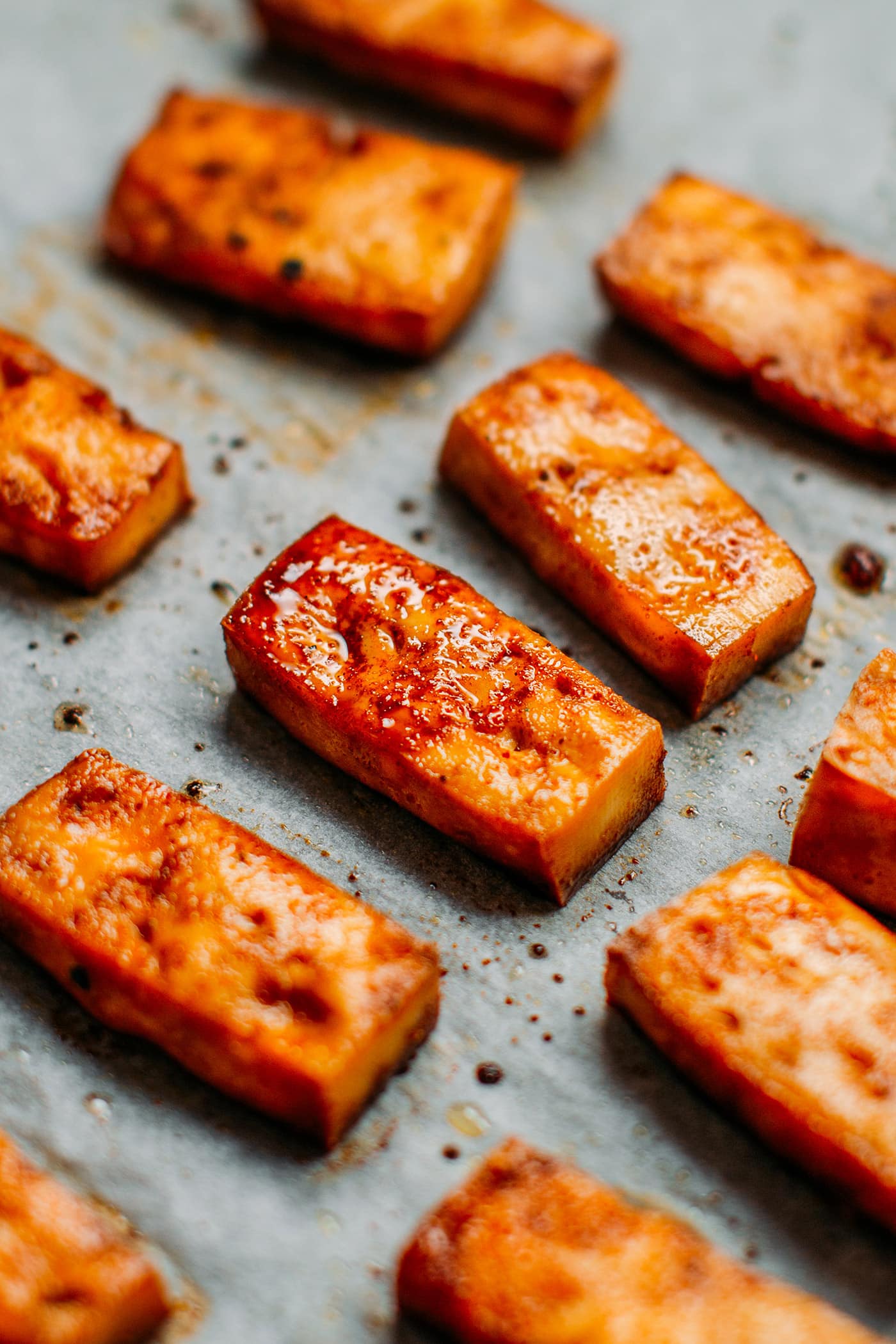 🥬 How to Make Braised Cabbage
Now, onto the cabbage!
We went with half a head of green cabbage. Slice it into thin strips and blanch it for about 5 minutes in boiling water. This will pre-cook the cabbage and make it easier to digest.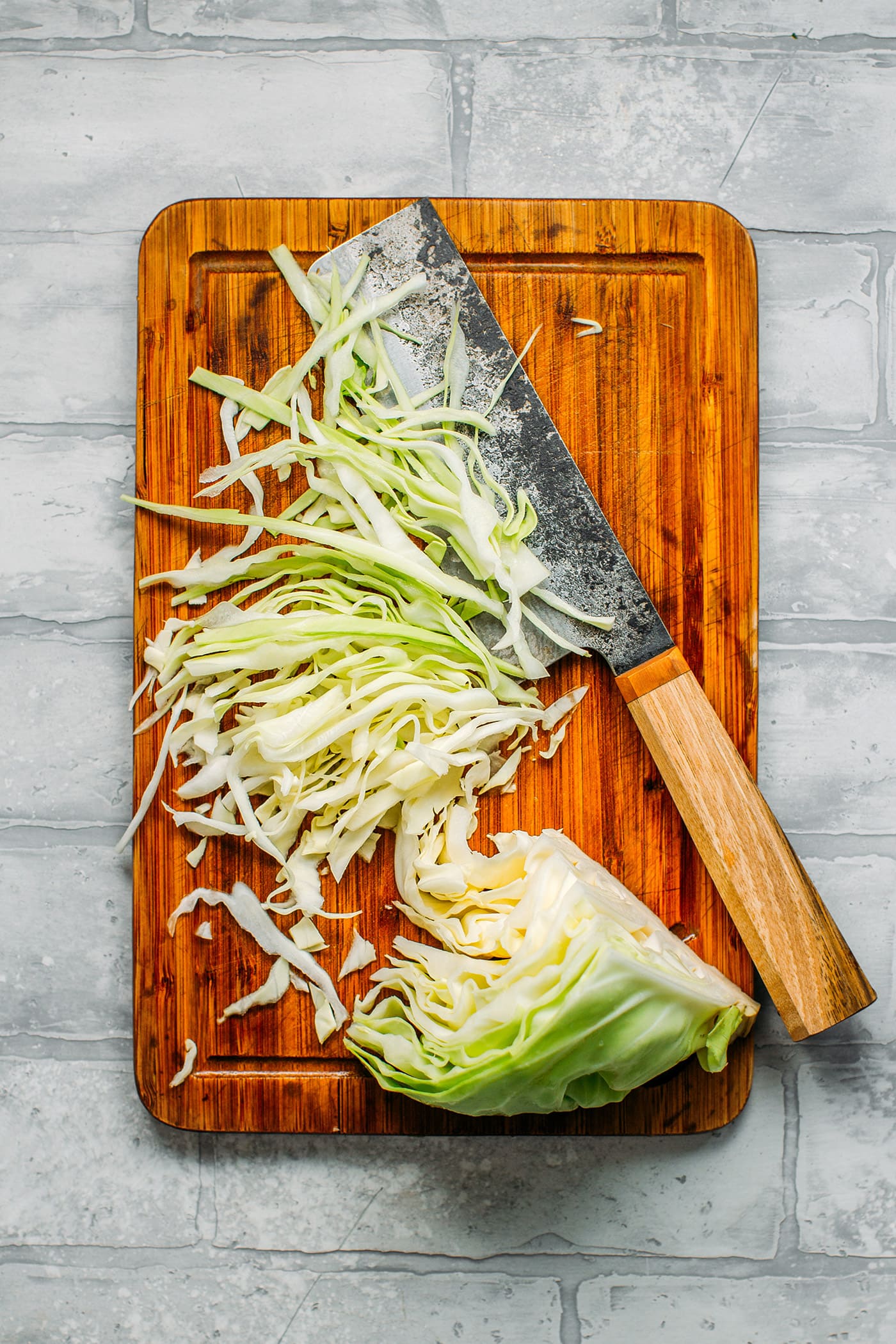 Next, sauté the cabbage for 20-25 minutes or until it starts to brown. Keep an eye on it and stir it very regularly to prevent it from burning.
This step is essential to get a nice caramelization that will bring a ton of flavor!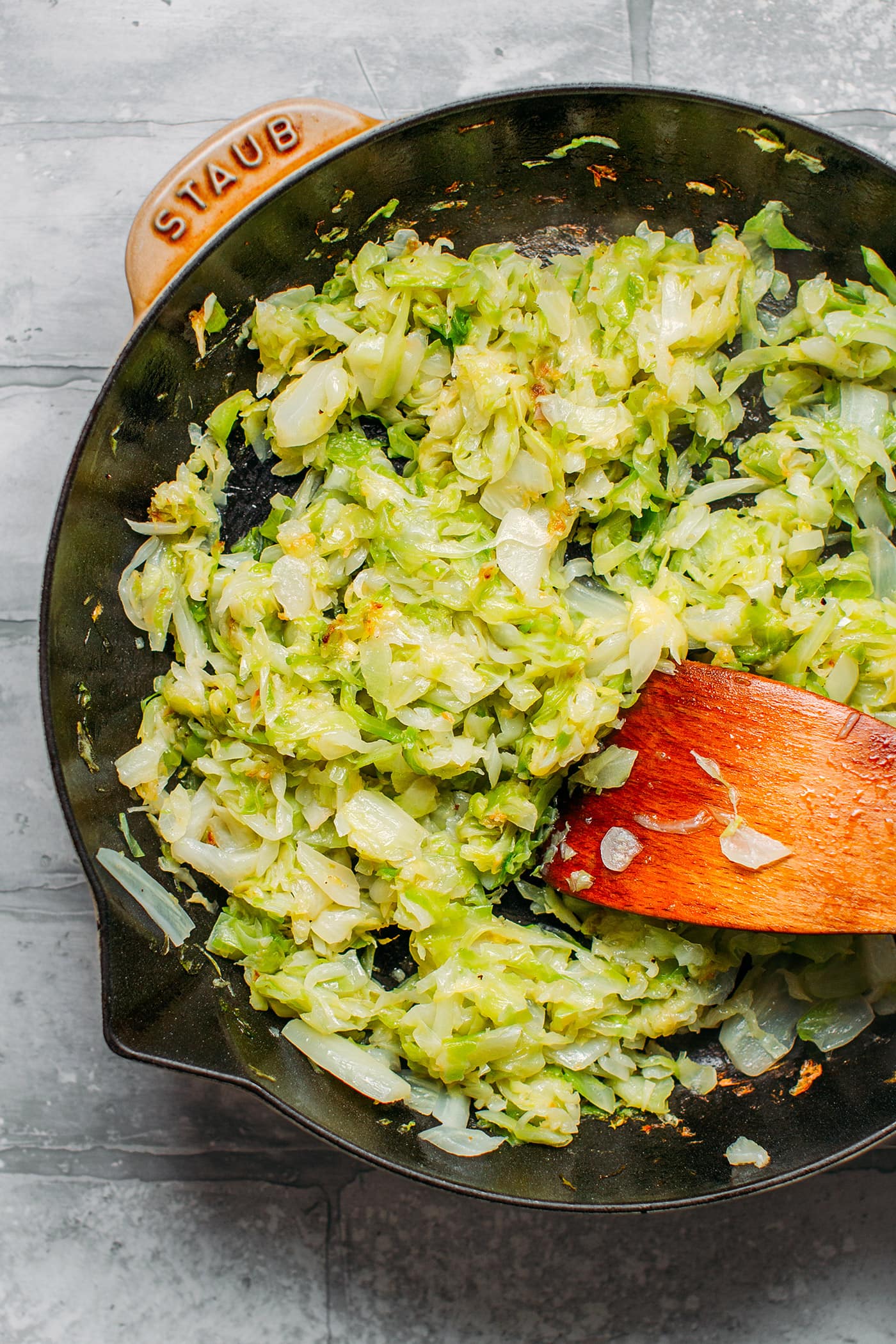 Finally, add the smoked tofu to the cabbage and stir to combine. Top with a pinch of ground black pepper, chopped parsley, and enjoy!
Can I use purple cabbage for this recipe?
Yes, the flavor will be slightly different, but it will work!
What can I substitute for tofu?
Tempeh would make a great substitute here.
How long does this braised cabbage dish keep?
It will keep for up to 3 days in the refrigerator. Reheat gently on the stove.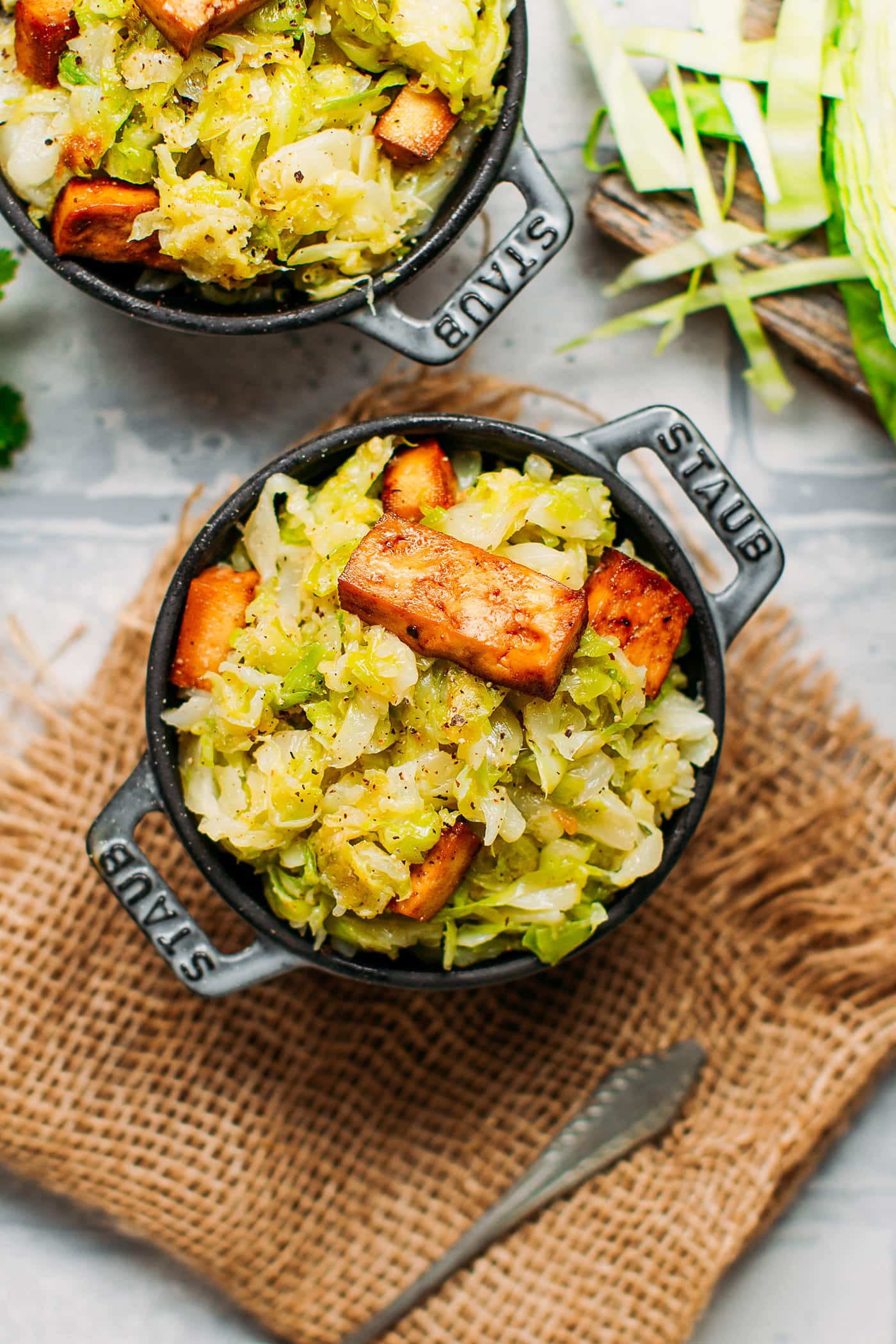 This green cabbage dish can be enjoyed alone or with some rice or pasta on the side for a more hearty meal! It's naturally sweet, super easy to prepare, and so comforting!
Looking for more easy plant-based recipes? Check out this Vegan Tofu Borscht, Easy Vegan Moussaka, or this Cream Cheese & Roasted Pumpkin Toast!
Let me know in the comments if you try this recipe!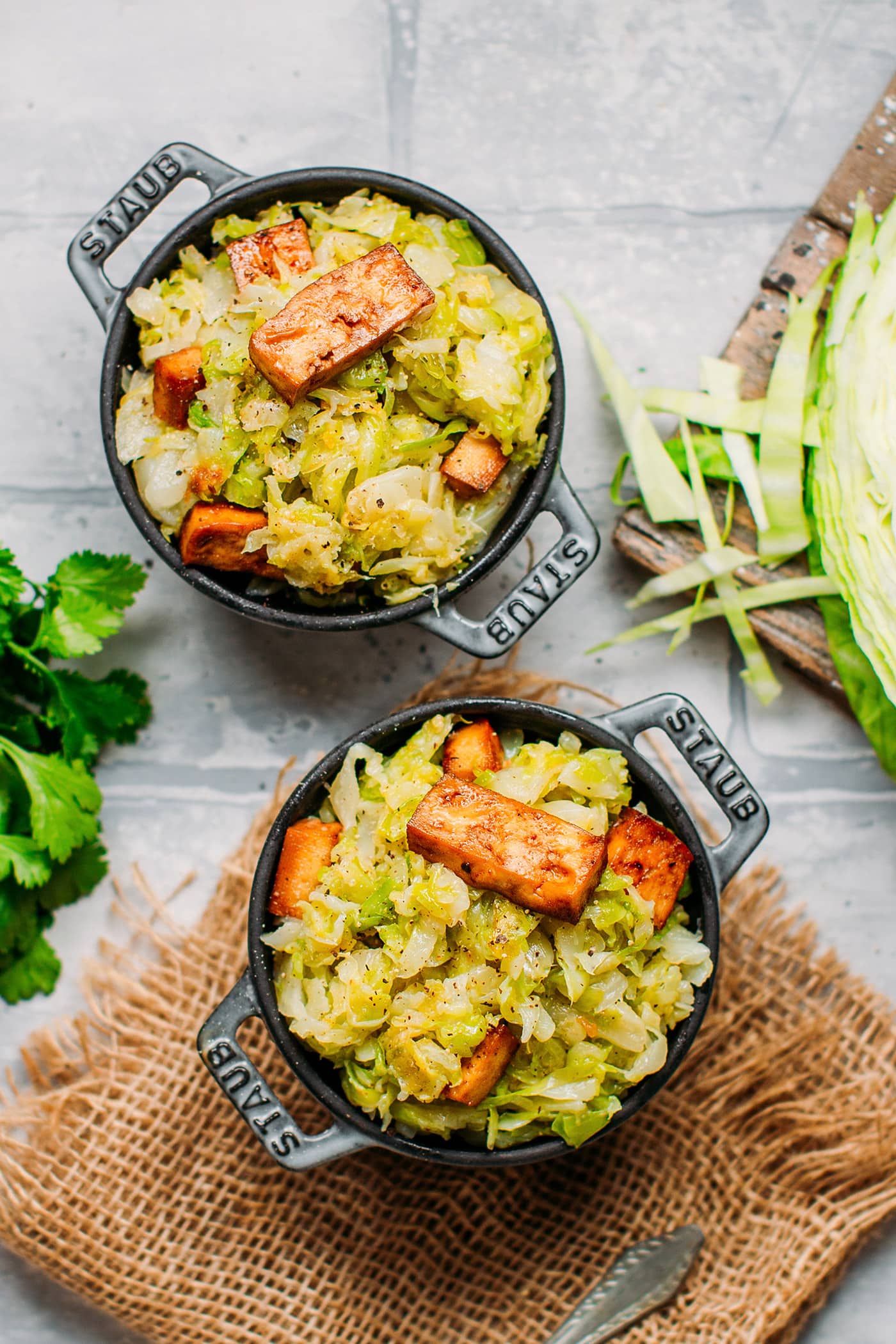 Recipe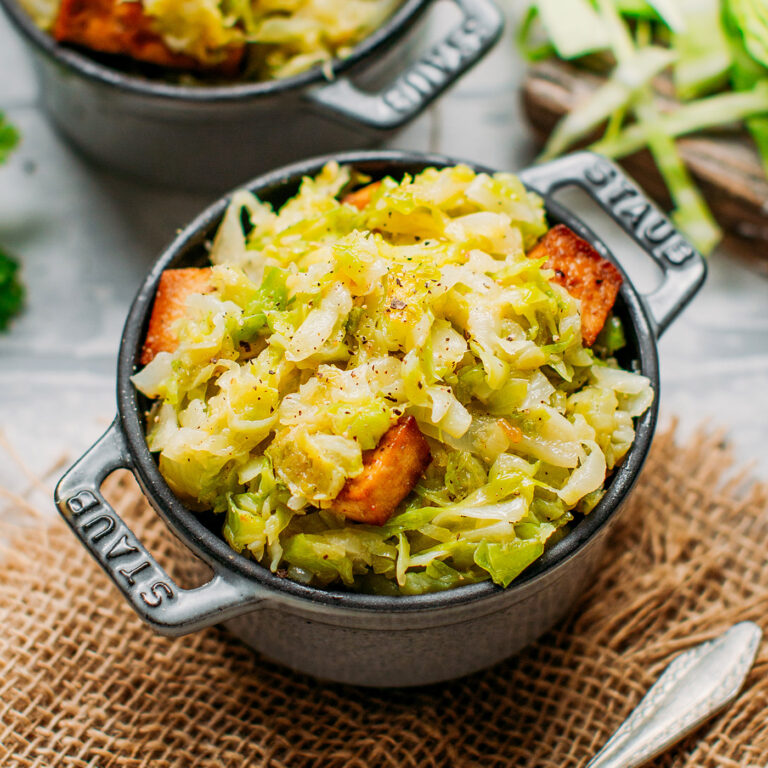 Braised Cabbage with Smoked Tofu
Green cabbage braised until caramelized, and served with smoky and spicy baked tofu! A quick, nourishing, and flavorful plant-based dish! Just 6 ingredients are required!
Ingredients
Braised Cabbage
1/2

green cabbage

shredded (about 12 cups shredded)

2

tbsp

olive oil

1/4 and 1/8

tsp

salt

ground black pepper

to taste
Instructions
Smoky Tofu
Cut the tofu into thick slices of about 2×1-inch and place them in a deep plate or baking dish.

In a small bowl, combine the soy sauce, maple syrup, oil, ground chili, and liquid smoke. Pour the marinade over the tofu and let it marinate for at least 1 hour.

Preheat the oven to 400°F (200°C) and line a baking sheet with parchment paper. Transfer the tofu slices to the baking sheet. Reserve the marinade.

Bake the tofu for 10 minutes. Remove from the oven, flip the tofu slices, brush with the remaining marinade, and bake for another 10 minutes, or until slightly brown.
Braised Cabbage
Bring a large pot of water to a boil. Once boiling, add the shredded green cabbage and let it boil for 5 minutes. Drain the cabbage and set aside.

Heat the olive oil in a large and deep skillet over medium heat. Once hot, add the shredded cabbage and season with salt. Sauté for 15-20 minutes, or until completely tender. Stir regularly to make sure it doesn't stick to the bottom of the skillet.

Once the cabbage is tender, increase the heat to medium-high, and cook, stirring regularly, until the cabbage starts to brown. This step should take about 5-7 minutes. You want the cabbage to brown slightly, this will add a lot of flavors. Taste and adjust saltiness if needed.

Add the smoked tofu to the green cabbage and stir to combine. Season with ground black pepper, and serve immediately!

This braised cabbage will keep for up to 3 days in the refrigerator. Reheat over medium heat.
Nutrition
Serving:
1
serving
|
Calories:
334
kcal
|
Carbohydrates:
30.3
g
|
Protein:
15
g
|
Fat:
20.4
g
|
Fiber:
9.5
g
|
Sugar:
18.2
g
Did you make this recipe?
Tag @fullofplants on Instagram and hashtag it #fullofplants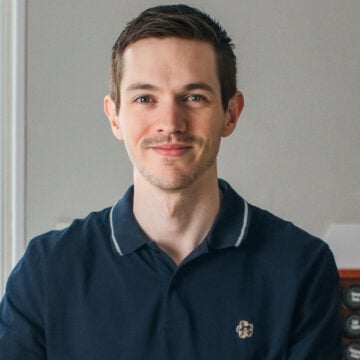 About the Author
Thomas Pagot is the founder, photographer, and recipe developer behind Full of Plants. He created the blog in 2016 as a personal cookbook for vegan recipes. Through years of recipe development, Thomas has successfully grown Full of Plants into a trusted resource for plant-based recipes.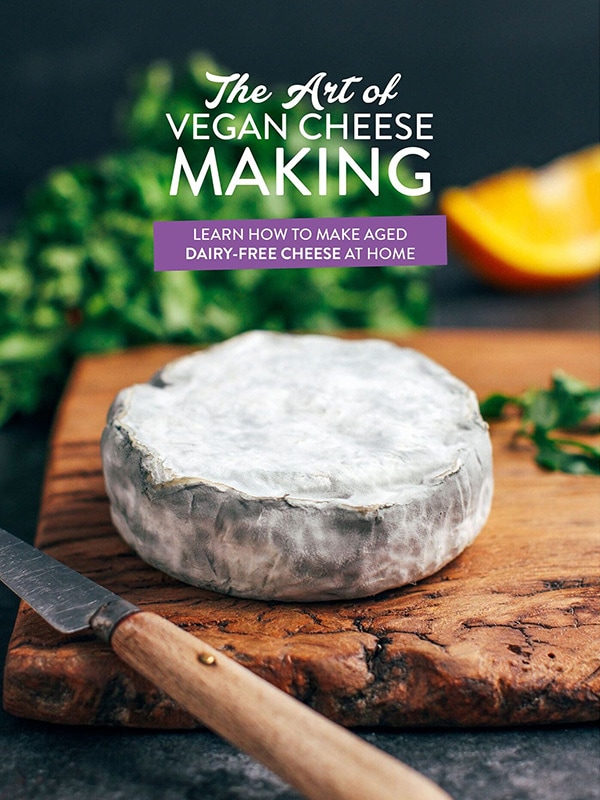 🧀 25 Mind-Blowing Vegan Cheese Recipes!
Sign up for the Full of Plants newsletter and you'll get new recipes delivered by email weekly, PLUS your FREE 100-page printable eBook!