This cruelty-free vegan "foie gras" is SO buttery, creamy, and surprisingly close to the real one! It is prepared from raw cashews and infused with aromatics like miso, nutritional yeast, tahini, and truffle oil. Even meat-eaters are amazed by how good this vegan foie gras tastes!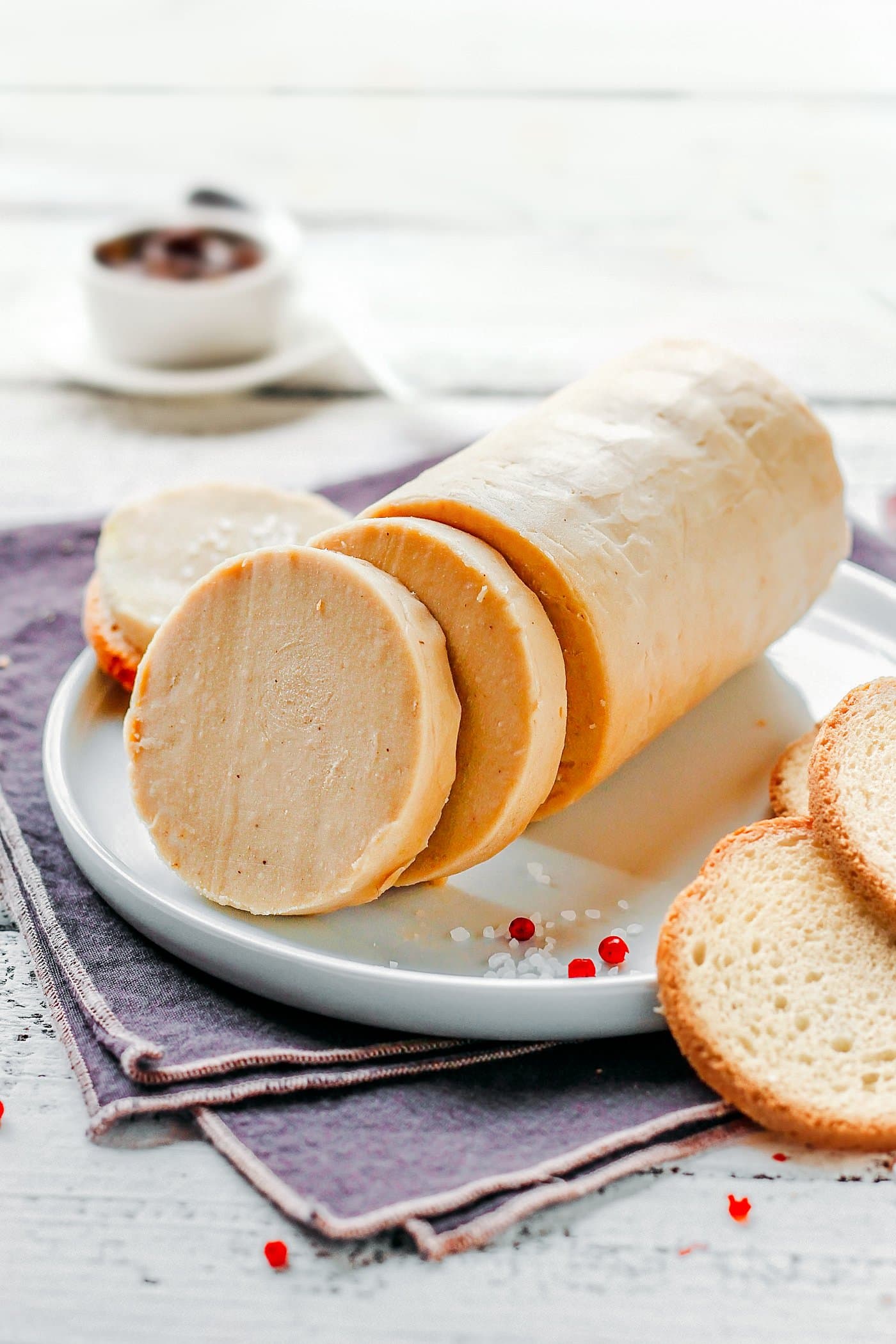 I'm SO EXCITED to share this recipe with you guys! I present you with the most astonishing vegan foie gras, taste and texture-wise.
Making foie gras vegan is quite a challenge. The real one has a silky and soft texture with a buttery and subtle taste. This vegan foie gras has that rich and creamy texture that melts in your mouth, just like real foie gras.
This recipe is the result of over 10 trials, testing with tofu, flavorings, herbs, agar-agar, mushrooms, chestnuts, and many other ingredients until achieving what I believe is the most accurate vegan foie gras.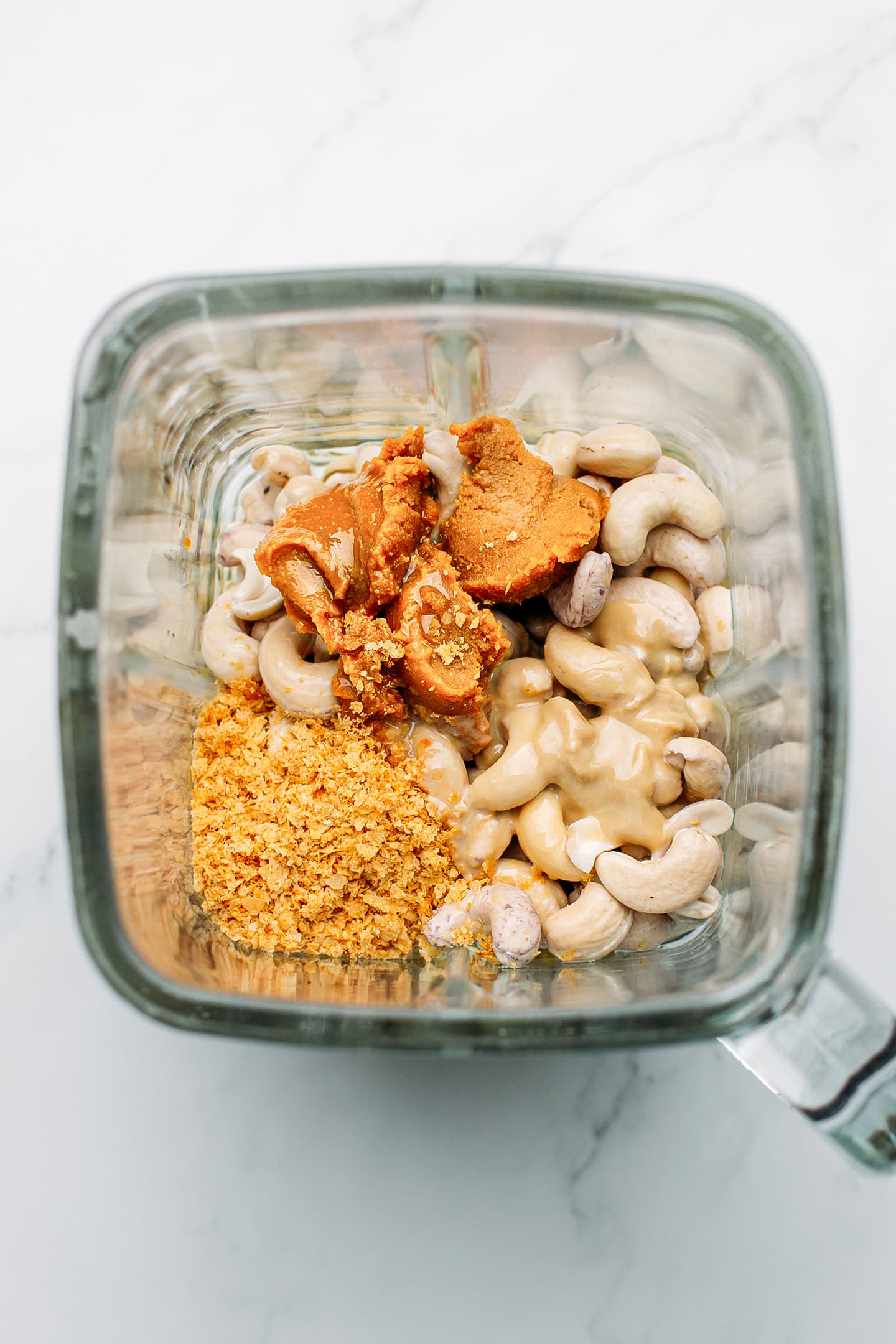 📘 What is Foie Gras
Foie gras is a popular French delicacy made of duck liver. It is often served during the Christmas holidays as an appetizer.
I'm not going to go into details. You know how foie gras is made. The ducks are force-fed with a metal tube that is inserted into their mouths. If you have never seen how the ducks are treated, make a quick search on Google images. I guarantee you will feel disgusted or might even shed a tear. I did eat foie gras in the past, and I really liked it but was not aware (or maybe didn't want to know) of what was happening.
Thankfully, this "foie gras" is completely vegan and made from plant-based ingredients!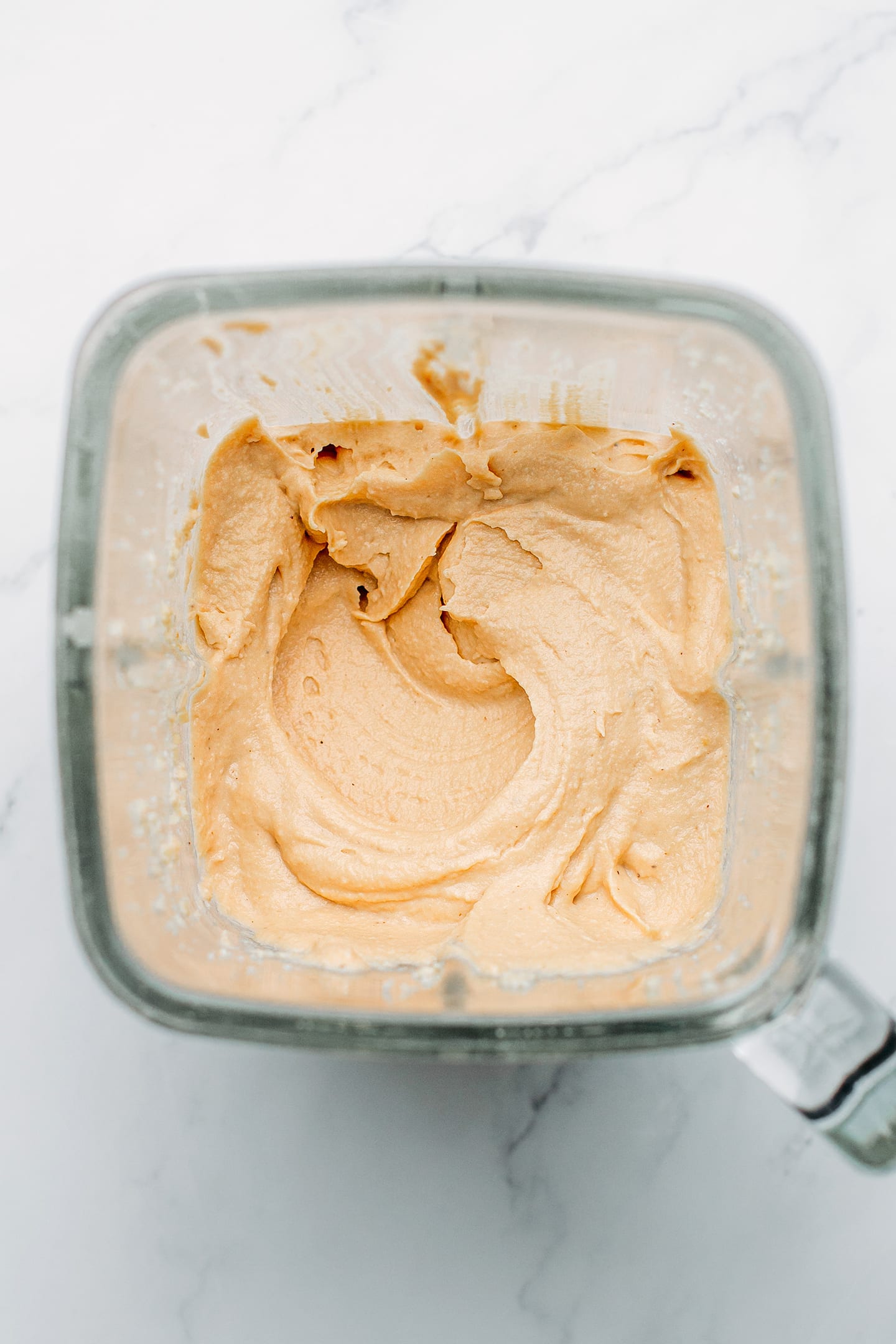 🥣 How to Make Vegan Foie Gras
It starts with cashews that are soaked overnight or for at least 4 hours.
Next, blend the cashews with all the other ingredients until completely smooth. When it comes to the ingredients, we are using:
Cocoa butter and refined coconut oil: Both are essential to creating that melt-in-your-mouth texture.
White miso and nutritional yeast: Both bring umami and saltiness.
Cognac: Since cognac is used in the authentic recipe, we are using it here as well to add fruity notes.
Tahini: For a mildly nutty and earthy flavor.
Truffle oil and shiitake powder: It's hard to describe the taste of truffle oil, but once again, it is used as an aromatic.
Black pepper: For a hint of spiciness.
Once your mixture is smooth, transfer it to a springform pan and let it harden in the refrigerator for at least 24 hours.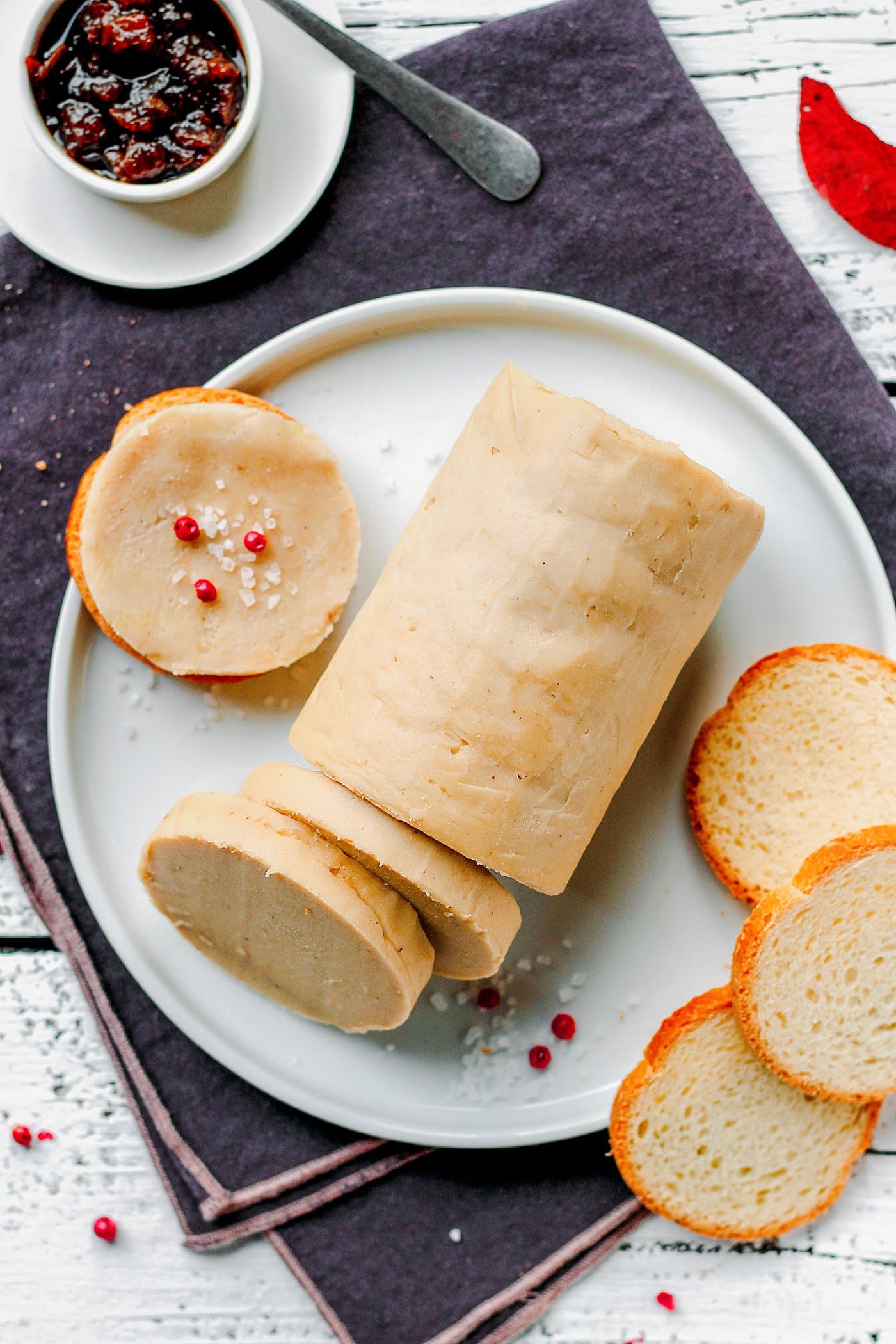 To make it look even more authentic, you can recreate the yellow grease on the outside with a mix of refined coconut oil and turmeric for the color. It's completely optional and has absolutely no impact on the taste. It just makes it look more like real foie gras. I didn't do it here.
💬 FAQ
I can't find cocoa butter; can I use a substitute?
While I personally would not recommend it, some readers had success replacing the cocoa butter with coconut oil. You have to be aware that if using only coconut oil, the foie gras will be a lot softer at room temperature.
Can I omit the cognac?
Unfortunately, no. Cognac brings a ton of flavor to this foie gras. Do not worry; considering the low amount used, it is perfectly safe to serve to kids!
Can I omit the shiitake powder?
Yes, shiitake powder is not essential to this recipe.
Which mold should I use for this recipe?
If you want to shape it into a log, I recommend using 3 stacked cake rings.
How do you serve vegan foie gras?
Vegan foie gras is often served chilled as an appetizer. Spread a thin layer of foie gras on toasted bread, and enjoy!
How long does vegan foie gras keep?
It will keep for up to 5 days in the refrigerator.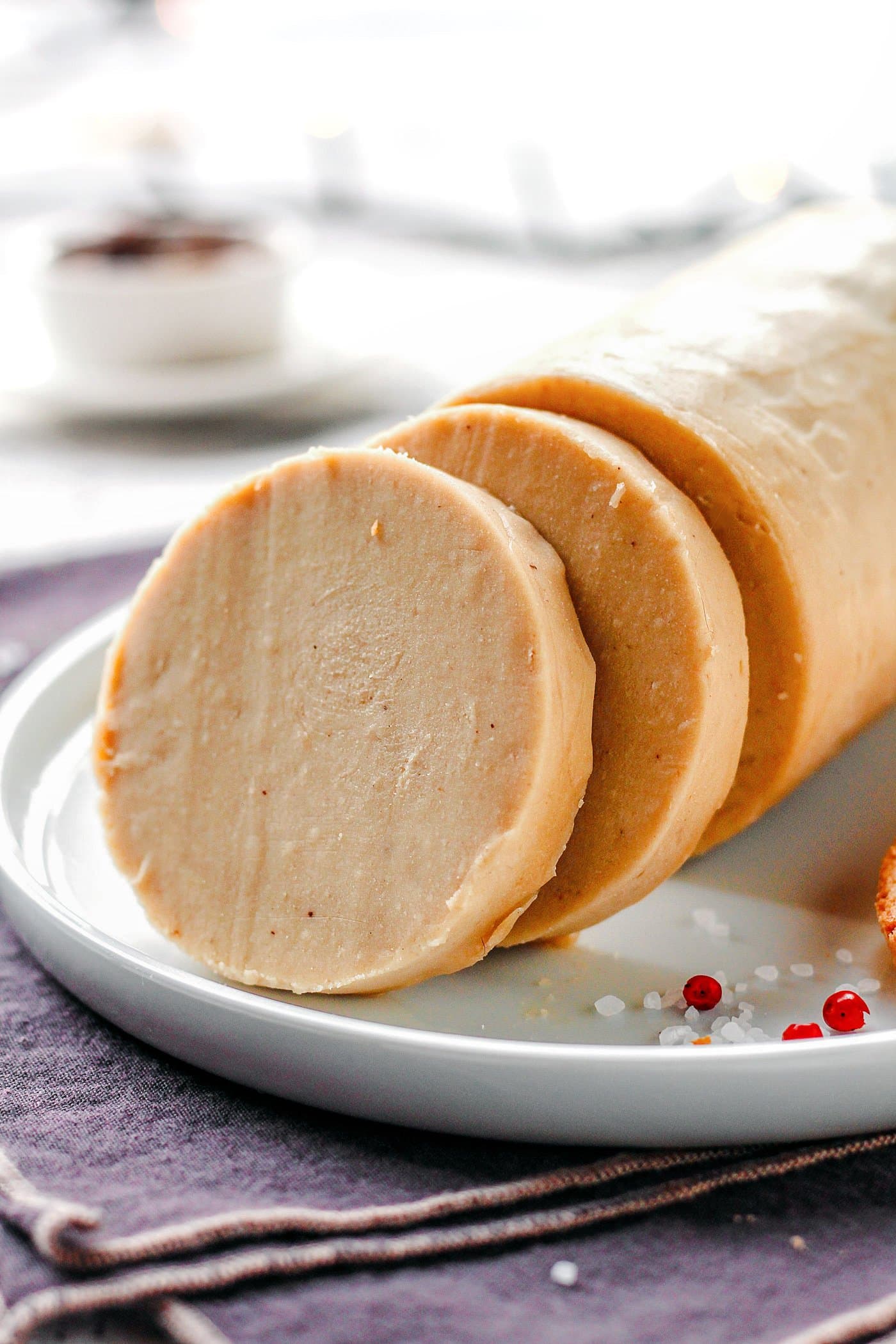 If you are looking for a vegan foie gras recipe, look no further! This is the best recipe you can find! And this foie gras will definitely be on our table on Christmas Eve!
🇫🇷 More French-Inspired Recipes
⭐️ Did you like this recipe? Let us know in the comments below, and tag us on Facebook, Instagram, or Pinterest!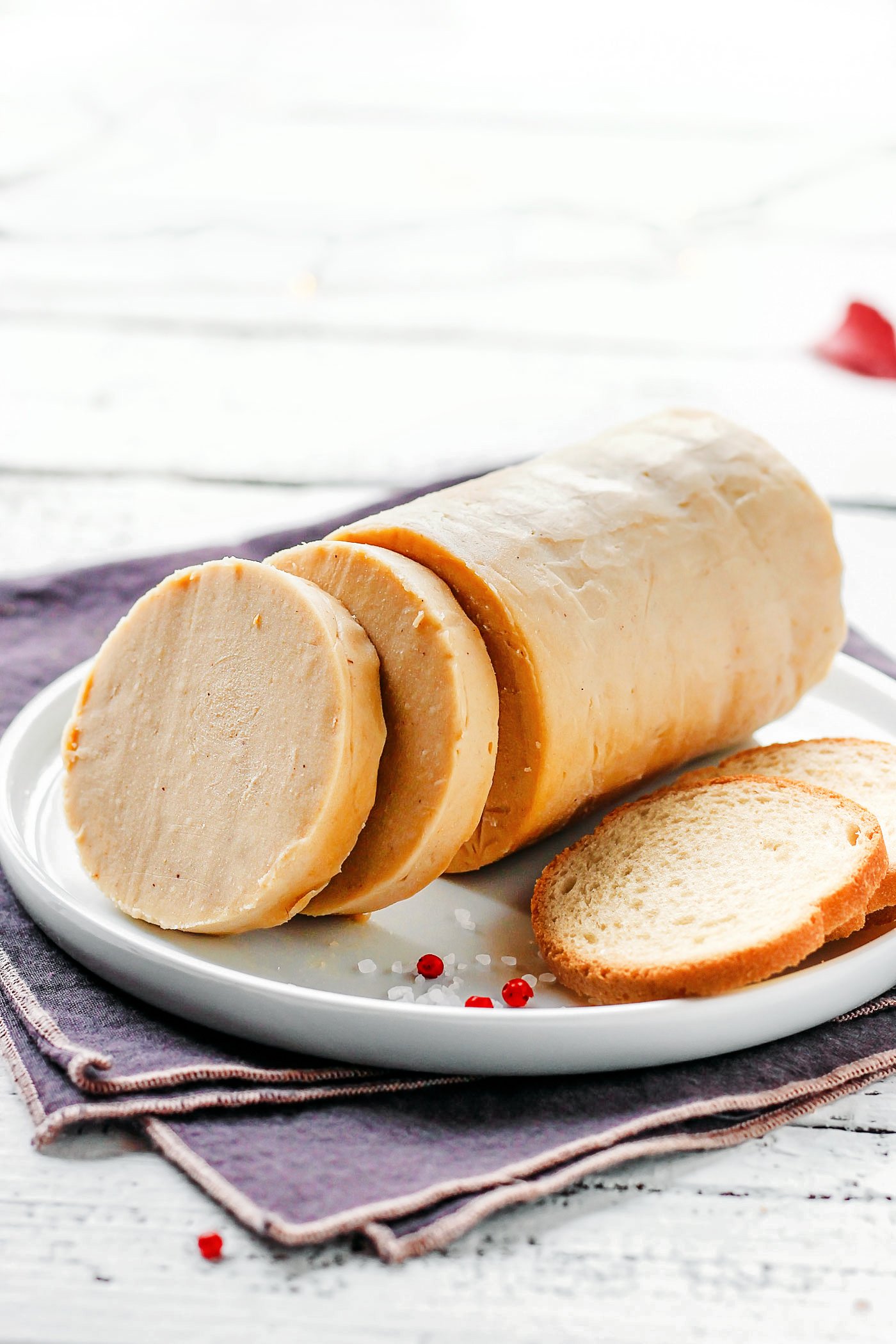 Recipe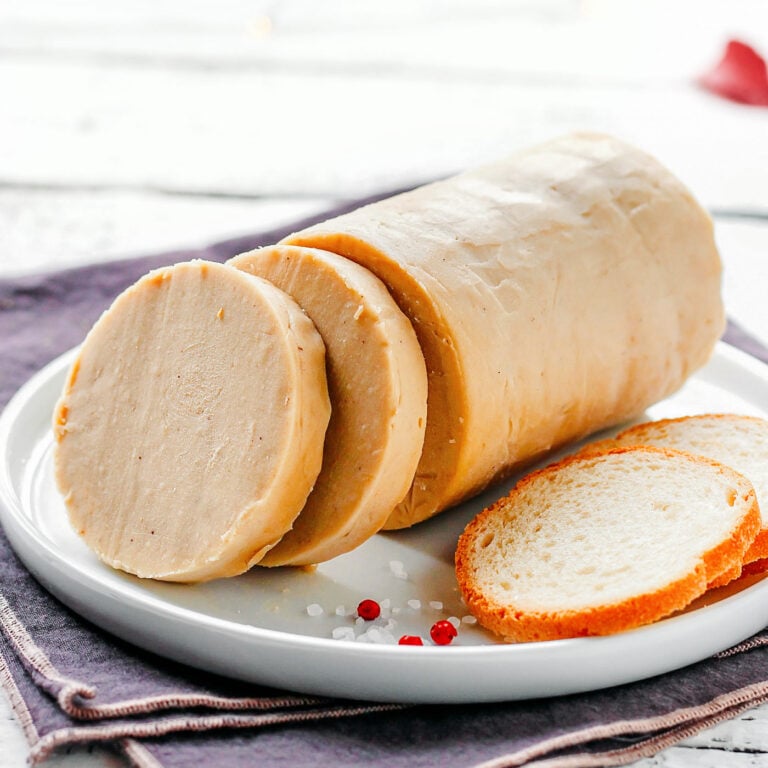 The Best Vegan Foie Gras
Learn how to make the very best vegan foie gras! It's buttery, so creamy, and incredibly close to the real thing!
Equipment
Instructions
Soak the cashews overnight or bring a large pot of water to a boil, pour over the cashews in a bowl, and let sit for 3 hours. Drain and rinse the cashews.

To make the shiitake powder: Grind 3 dried shiitake mushrooms in a small grinder or food processor until you get a very fine powder. Set aside 1/2 tsp powder and keep the leftover in an airtight container for other uses.

Add the cashews to the bowl of a blender with the water, white miso, cognac, nutritional yeast, tahini, shiitake powder, and truffle oil.

Melt the cocoa butter in a small saucepan and measure 1/4 cup of melted cocoa butter and add them to the blender. Do the same for the coconut oil.

Add the salt and pepper and blend until completely smooth, scraping down the sides from time to time. The mixture will be very thick, if you don't have a powerful blender, use a food processor.

Stack two 3-inch (2.75-inch tall) cake rind molds and line them with parchment paper (sides and bottom). Pour the mixture into the molds and flatten the top. Alternatively, you can use any pan you have on hand: round, rectangular, etc. Smooth the top using a knife and cover it with plastic film.

Place in the refrigerator for at least one day, it will become much firmer and the flavors will have time to merge.

For the yellow fat (optional): Melt the refined coconut oil and turmeric over low heat and mix well. Let sit at room temperature until the coconut oil becomes spreadable again. Using your fingers, spread some colored coconut oil around the foie gras to make it look like yellow fat.

Serve cold and spread on toasted bread, crackers, etc. This vegan foie gras pairs well with sweet white wines.
Notes
You must absolutely use deodorized cocoa butter, otherwise, the cocoa butter taste will cover the main flavors.
The miso is important in this recipe, use white miso (with a pale yellow color), if your miso is darker use half the amount and reduce the salt. Using a strong miso will make the foie gras too salty and cover the taste of all the other ingredients.
This foie gras has the same texture as the real one, which means it will soften at room temperature.
For a slightly more reddish color: add 1 tsp of tomato paste. It won't affect the flavor.
Nutrition
Serving:
1
slice
|
Calories:
258
kcal
|
Carbohydrates:
10.3
g
|
Protein:
5.3
g
|
Fat:
23.2
g
|
Fiber:
1.5
g
|
Sugar:
1.5
g
Did you make this recipe?
Tag @fullofplants on Instagram and hashtag it #fullofplants