If you ever wondered how to cook rice in a clay pot, you are going to love this recipe. Get light, fluffy, and perfectly tender rice every time!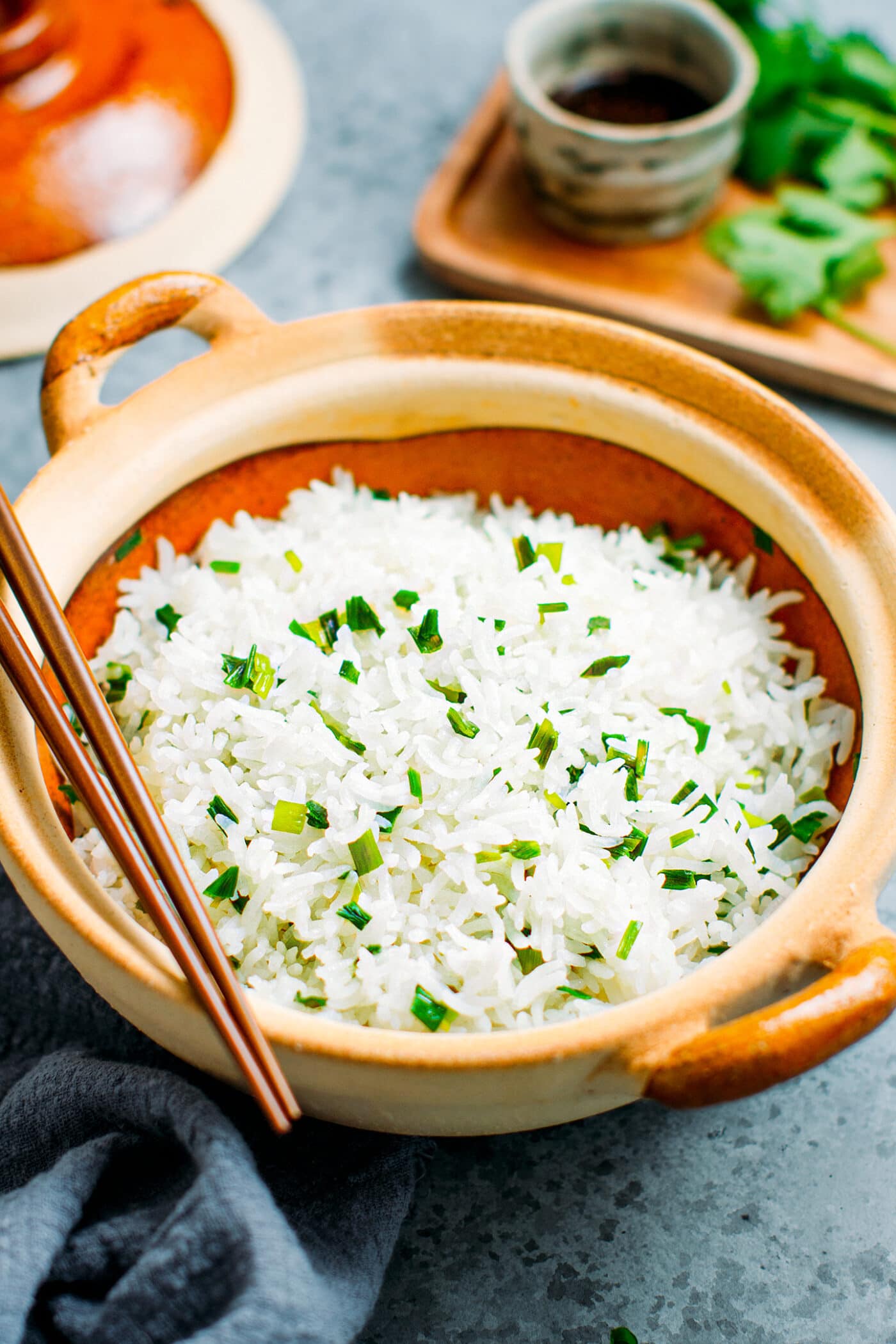 ⭐️ Why You Should Try This Recipe
Light & fluffy: Say goodbye to sticky or mushy rice. This tried and tested recipe yields perfect rice every time!
Perfectly cooked: The rice is moist and tender. Plus, there is no draining required!
Versatile: You can serve the rice as is, or coat it with your favorite sauce, stir in cooked veggies, sautéed mushrooms, and more to make a more complete meal.
It stays warm for a long time: One of the other advantages of a clay pot is that it holds heat for a long time.
📘 What is a Clay Pot
A clay pot is a cooking pot that is made from clay and used to cook a variety of dishes like stews, grains, vegetables, or braised dishes. Clay pots are usually glazed and come with a lid.
It is also said that clay pots can provide health benefits by adding many nutrients to cooked foods, like calcium, iron, and magnesium.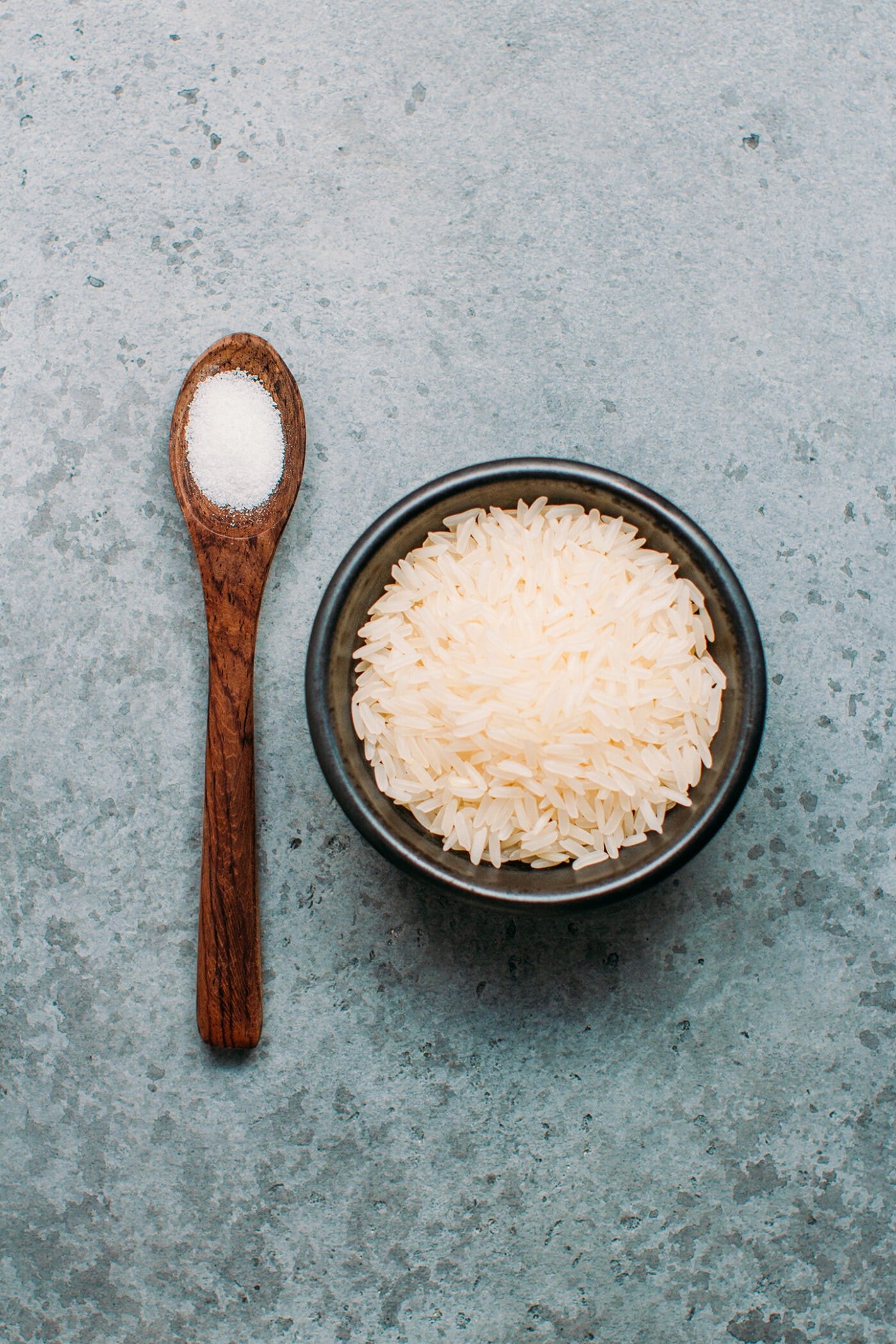 🍚 How to Make Clay Pot Rice
Cooking rice in a clay pot is easy and requires just 3 ingredients. Here is what you will need:
Basmati rice – White basmati rice is my favorite. It has a floral and nutty aroma. Most types of white rice will work, though, so feel free to use what you have on hand.
Water – I use a ratio of 1 cup of water per 3/4 cup of rice.
Green onions – Optional, but sautéing green onions before adding the rice brings more flavor.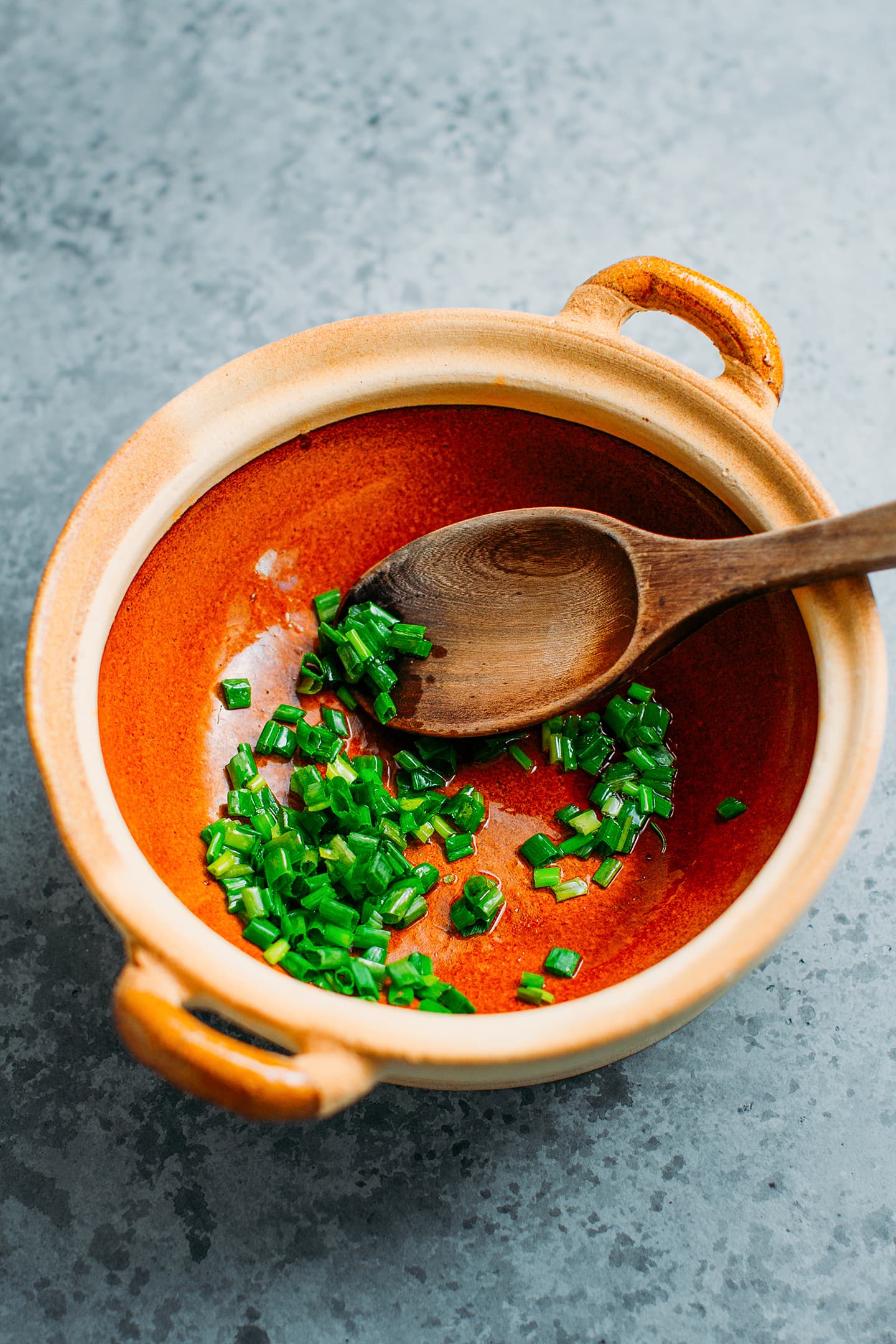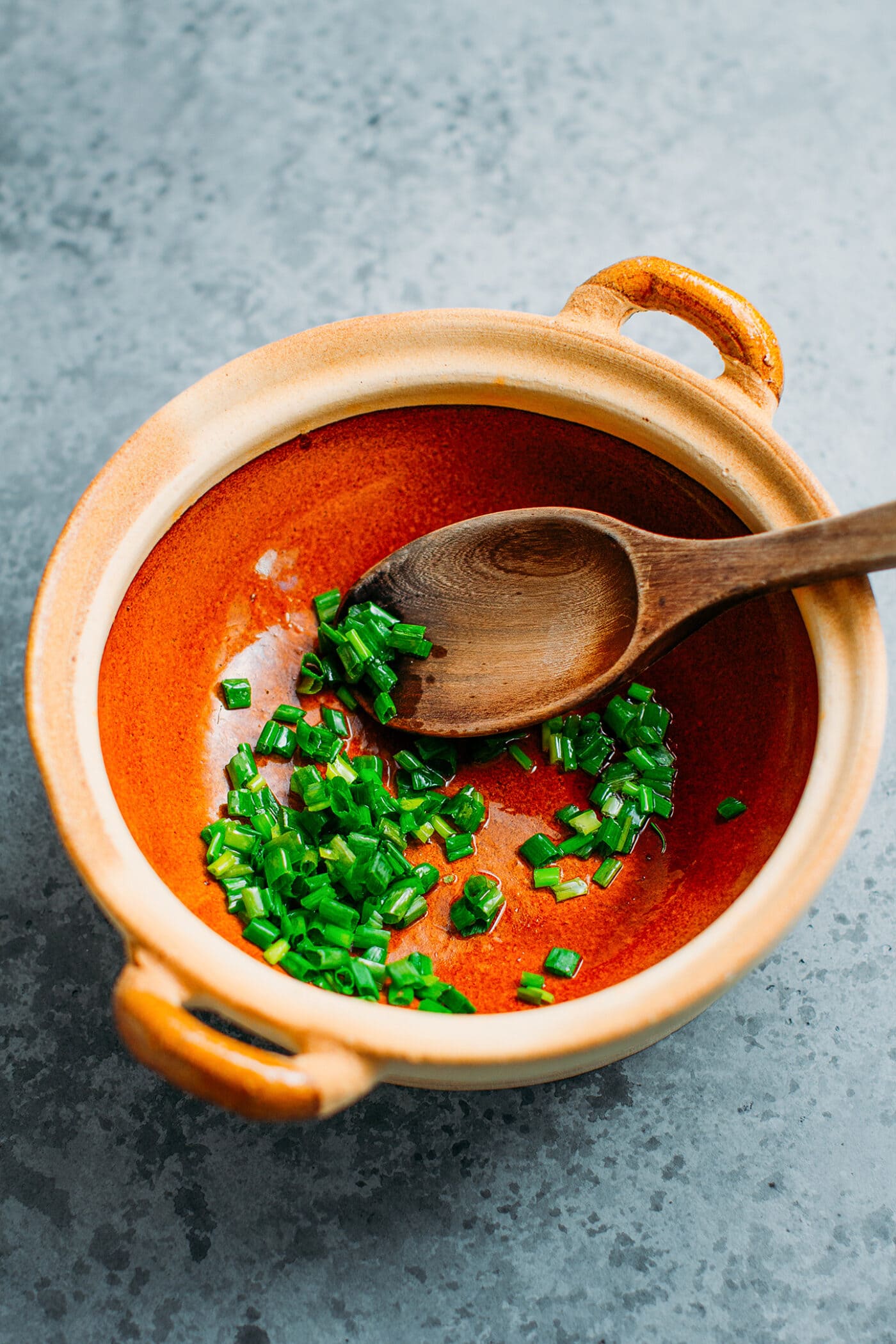 The process is very straightforward:
Soak rice for 35-40 minutes. This step will allow the grains to soak up some water and soften a little bit.
Sauté green onions for 1-2 minutes. This step is optional, but the green onions bring a lot of flavors and add some color!
Drain the rice and add it to the clay pot.
Cover with water.
Bing to a boil and let simmer for 5 minutes. Next, remove from heat and let it steam-covered for another 5 minutes.
Fluff with a fork and serve!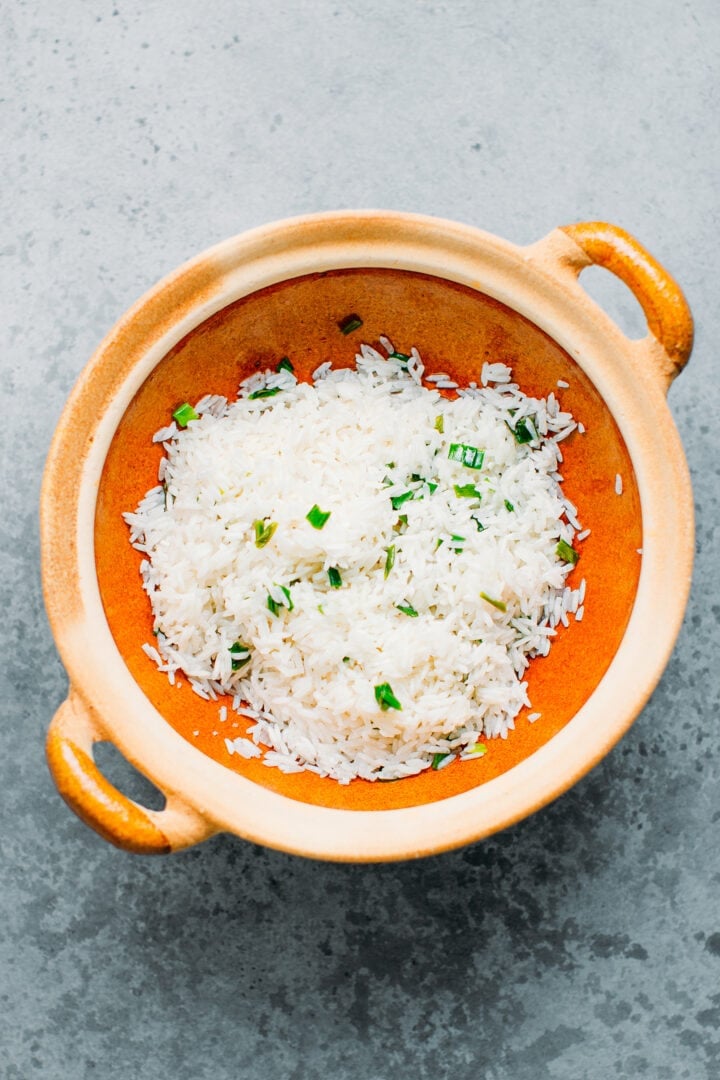 Optional Sauce
If serving this rice with a curry or other salty sides, omit the sauce and add a pinch of salt before cooking.
However, if you plan to serve the rice as is, I HIGHLY recommend the sauce! Combine soy sauce with some sugar and ground black pepper in a small bowl. Then pour it over the cooked rice and stir to coat! The combination of black pepper with the scallions and soy sauce is dreamy!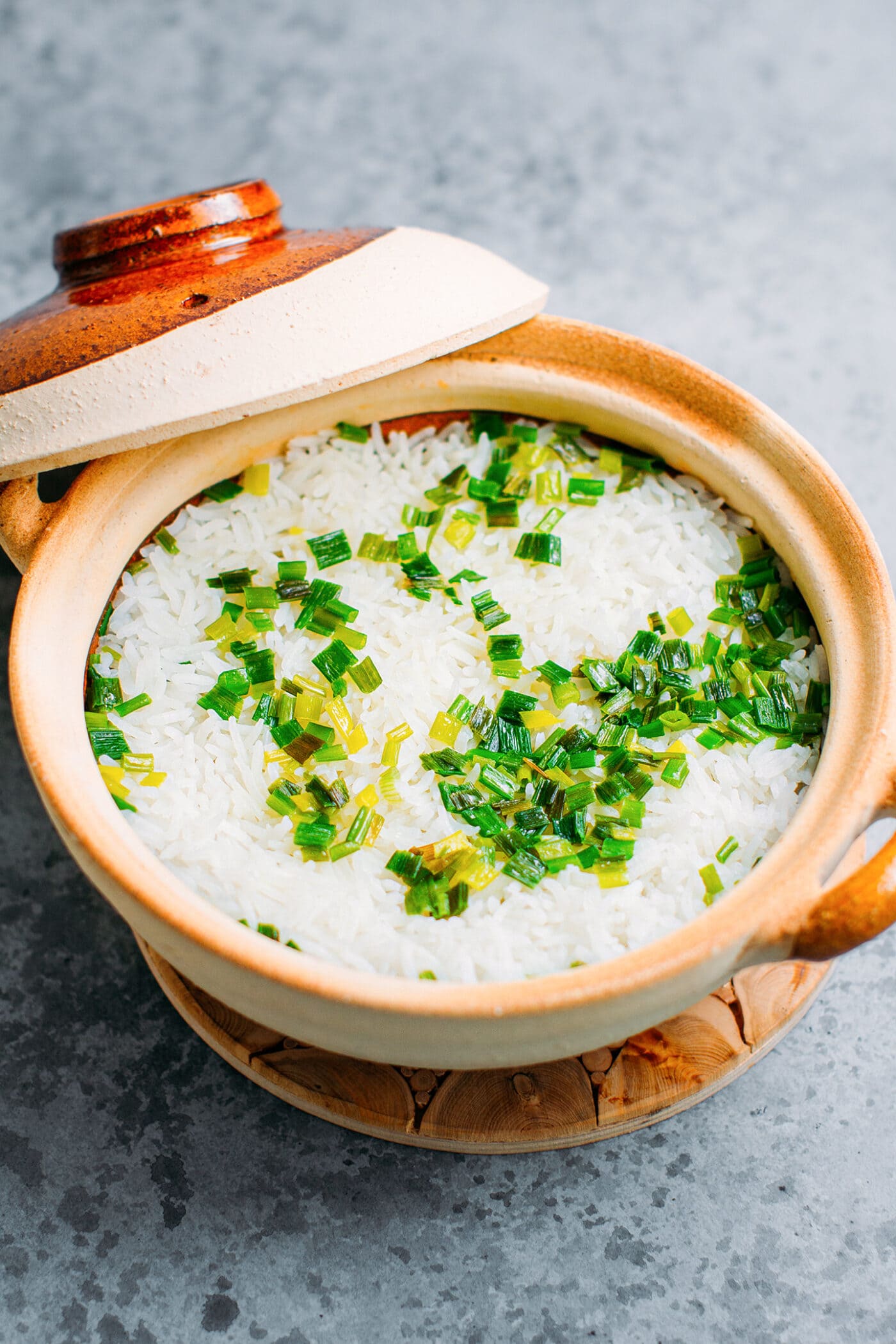 🍛 What to Serve with This Rice
You can serve this rice as is or with:
💬 FAQ
Why should I cook rice in a clay pot?
The main advantage of a clay pot is that it is porous, allowing the food to stay moist. I also personally think it adds a very subtle earthy/nutty flavor to the food.
Which size of clay pot should I use for this recipe?
For one batch of this recipe, an 8-inch (20cm) clay pot is perfect and serves about two people. Feel free to double the recipe if using a larger clay pot.
Can I skip the soaking step?
I do not recommend skipping this step, as it really helps get perfectly cooked rice.
Will this recipe work with brown rice?
I haven't tried it yet, but unless you are using brown rice with a long cooking time (30-40 minutes), it should work.
If you own a clay pot, you should definitely try cooking rice in it! It yields moist and fluffy rice with a nuttier flavor!
Let me know in the comments if you try this recipe!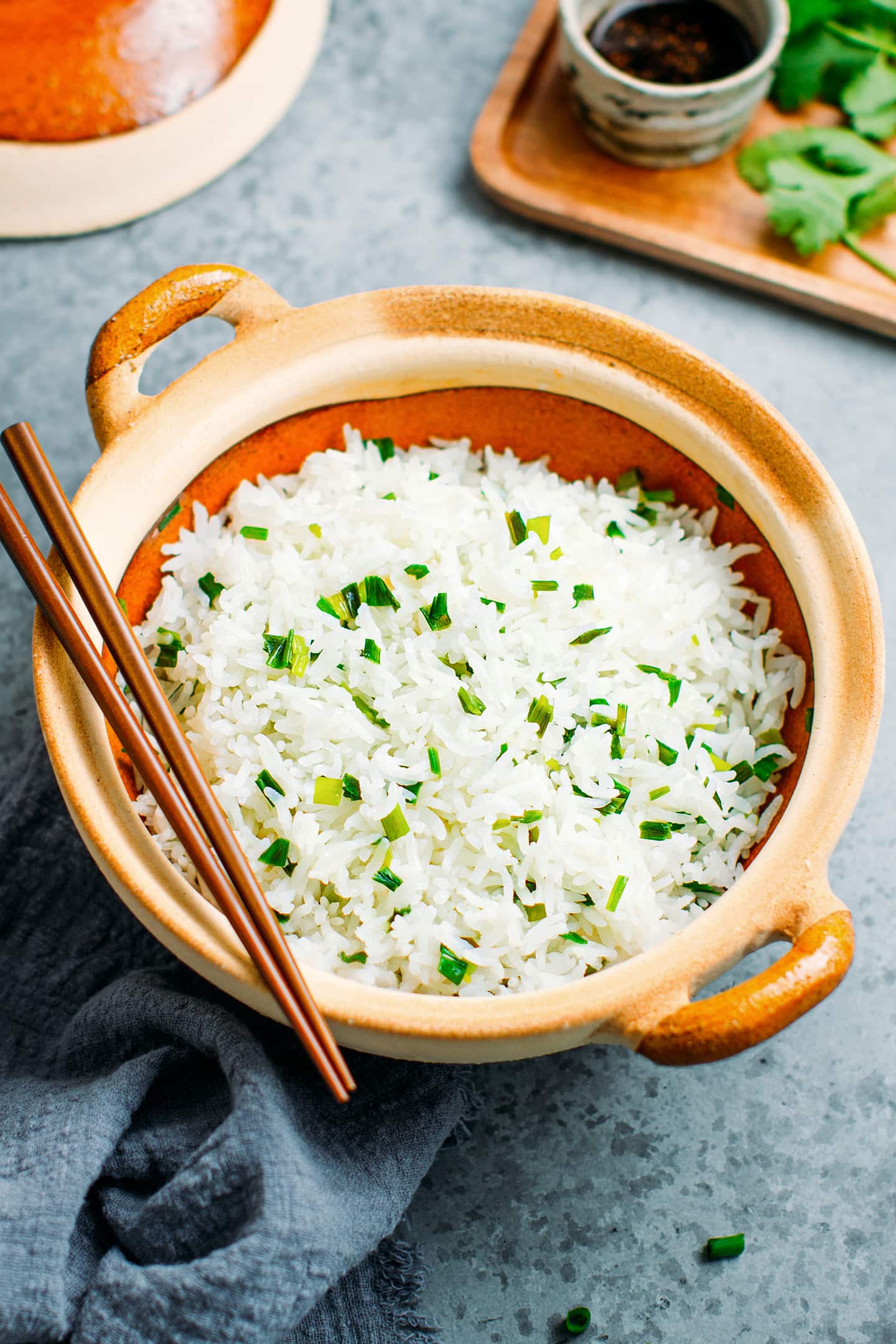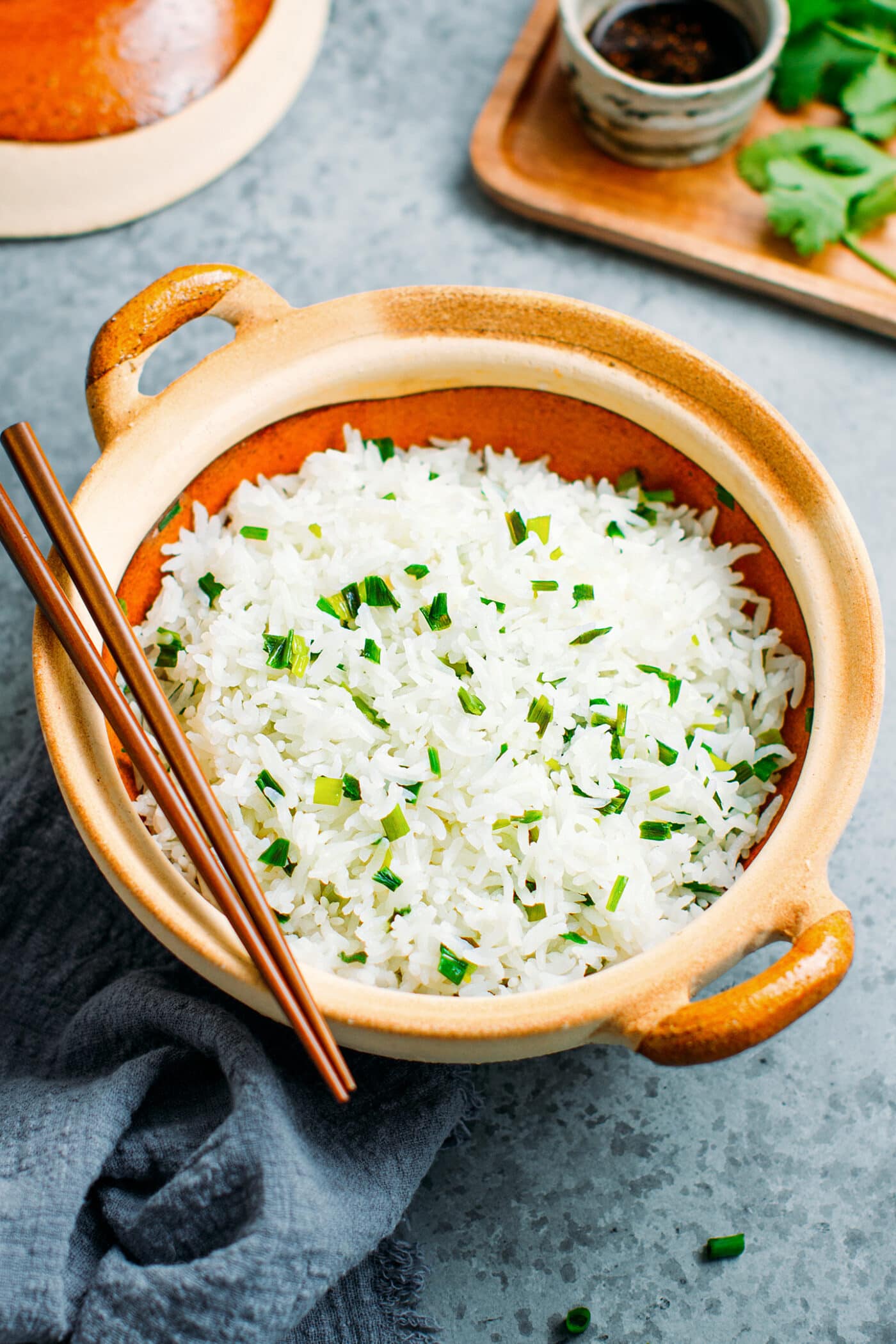 Recipe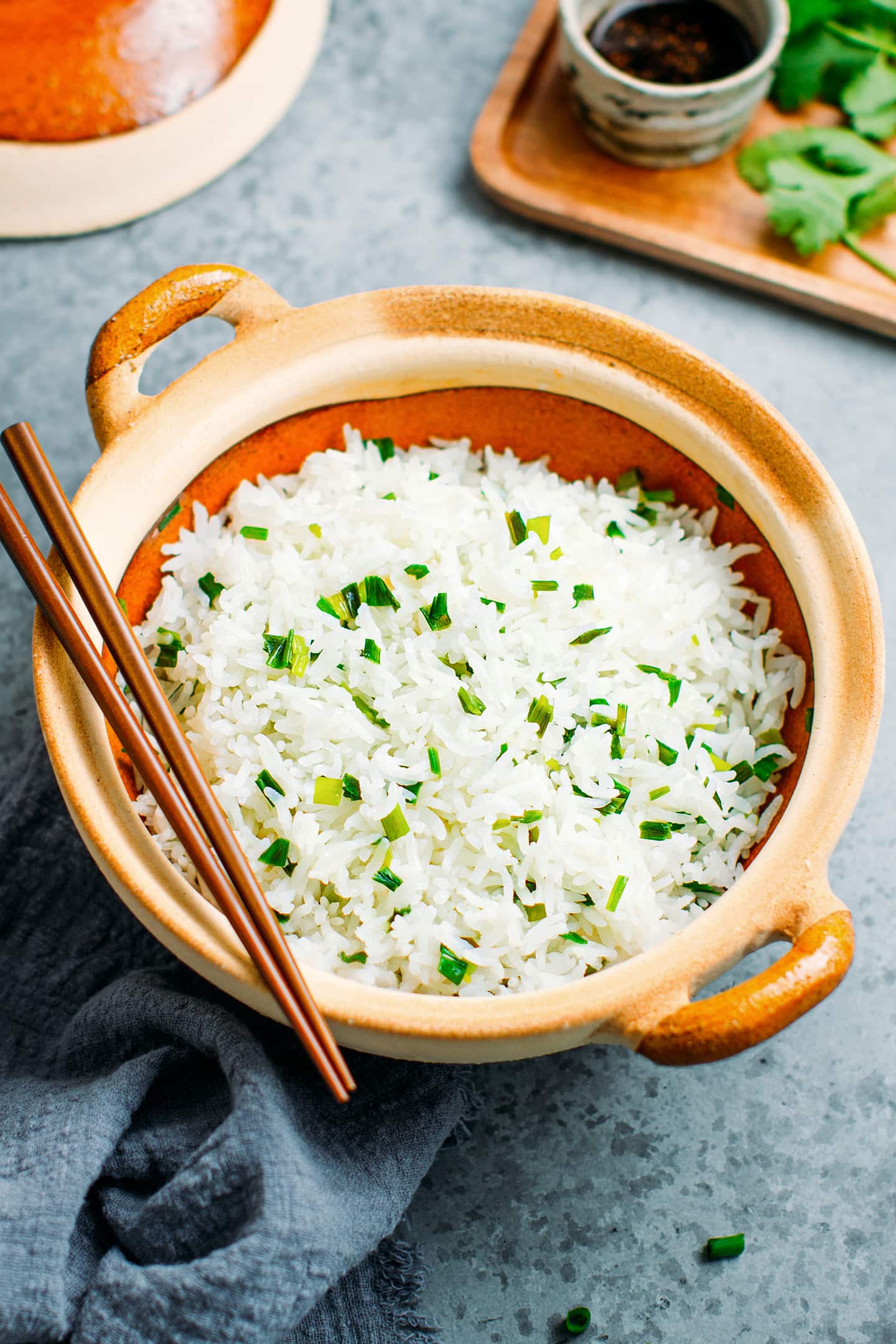 Perfect Clay Pot Rice
Learn how to cook perfect rice in a clay pot! Just 2 ingredients are required to make light and fluffy white rice!
Ingredients
1

tbsp

oil

1/3

cup

chopped green onions

3/4

cup

white basmati rice

soaked for 35-40 minutes

1

cup

water
Optional Sauce
1 and 1/2

tbsp

soy sauce

1

tsp

sugar

1/8

tsp

ground black pepper

adjust to taste
Instructions
Heat the oil in an 8-inch clay pot over medium heat. Once hot, add the chopped green onions and sauté for about 1 minute.

Drain the rice and add it to the clay pot. Cover with the water and give it a quick stir.

Bring the water to a boil. Once boiling, cover with the lid and reduce the heat to a simmer. Let simmer covered for 5 minutes. Turn off the heat and leave the clay pot covered in the heat for another 5 minutes.

Use a fork to fluff the rice and enjoy!

If using the sauce: combine the soy sauce, sugar, and ground black pepper in a small bowl. Mix to dissolve the sugar. Pour the sauce into the rice and stir to coat.
Notes
You can omit the green onions if you want, but I recommend not omitting the oil. It prevents the rice from sticking and improves its flavor.
If not using the sauce, add a rounded 1/8 tsp of salt to the water before cooking.
Nutrition
Serving:
1
serving
|
Calories:
313
kcal
|
Carbohydrates:
55.5
g
|
Protein:
5
g
|
Fat:
7.3
g
|
Fiber:
0.9
g
|
Sugar:
0.1
g
Did you make this recipe?
Tag @fullofplants on Instagram and hashtag it #fullofplants