This traditional Indian-inspired Dal Palak is prepared with split chickpeas, red lentils, spinach, tomatoes, and a lot of flavorful spices. It is comforting, perfectly spiced, and easy to prepare. Serve with white rice or naan!
⭐️ Why You Will Love this Recipe
This recipe is inspired by my favorite Dal Palak from a local Indian restaurant. I had a quick talk with the chef and got the chance to squeeze out some tips out of him. So here is my own version, and let me just say it tastes just like the one I love!
Spot-on texture: It is not too soupy but thick and creamy.
Perfectly spiced: The spices do not cover the flavor of the spinach but complement it. This dal is not spicy but very flavorful, thanks to the aromatics and spices.
Healthy: What I like about this dal is how rich it is in spinach. It makes it lighter than other types of dahl, plus you get your daily dose of greens!
Erica said: ⭐️⭐️⭐️⭐️⭐️ "I cooked this, and it really does taste restaurant-quality! The final result was beautiful, savory, and delicious."
Don't be scared by its dark green color, this dal is insanely delicious!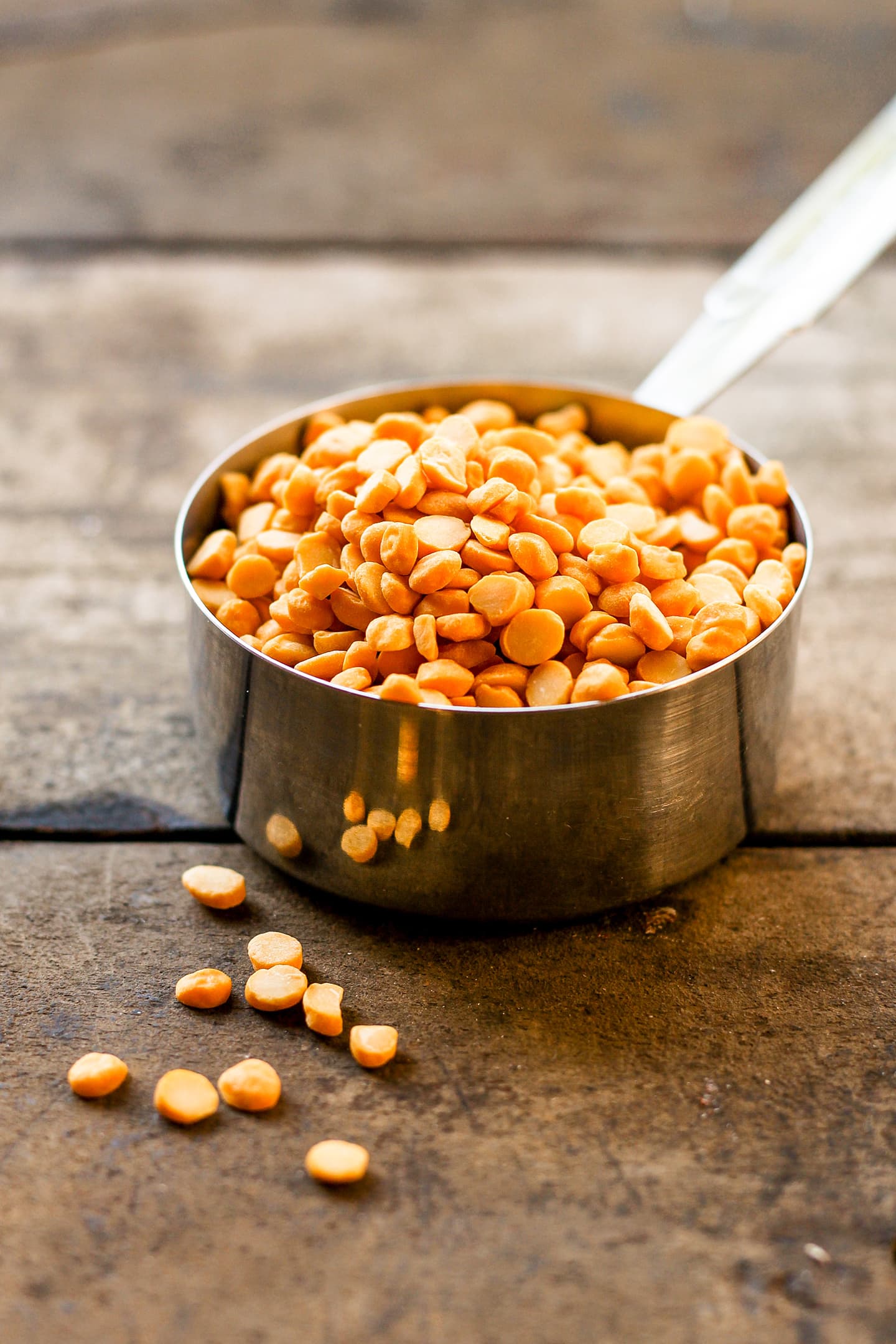 📘 What is Dal Palak
Dal Palak (दाल पालक) is an Indian dish that is made with lentils, spinach, and spices. It is one of the most popular vegetarian dishes in India, along with many other types of dal like Dal Makhani and Chana Dal.
🥣 How to Make Dal Palak
The process of making dal palak is quite easy and requires ingredients that are easy to find. Here is what you will need:
Split chickpeas – Authentic dal palak (according to the Indian chef) is often made with split chickpeas (chana dal), which cook a lot faster than whole chickpeas and don't require soaking. They are a bit bigger than lentils and add a nice texture to the dal.
Red lentils – Red lentils tend to "melt" during cooking, bringing a thicker texture.
Onion, garlic, ginger – Because you want a very aromatic spinach soup!
Tomato and tomato paste – Not all dal palak recipes call for tomatoes, but it adds a natural sweetness and subtle acidity.
Spices – Turmeric, coriander, garam masala, and fenugreek. The latter is essential to get the same flavor at the restaurant.
Spinach – Fresh baby spinach works best here, plus it saves time as you don't need to remove the stems.
Nutritional yeast – To enhance the flavor a little bit.
Vegan butter – This is optional, but if you want to add extra richness to your dal, stir in a tablespoon of vegan butter at the end of the cooking.
Preparing this dal is easy:
Cook the lentils: Start by cooking the split chickpeas and red lentils in water for 20-25 minutes, or until the split chickpeas are tender and the red lentils have melted.
Prepare the tadka: In the meantime, prepare the tadka, also known as "tempering". Fry onions, garlic, ginger, tomato, and spices for 8-10 minutes.
Blend the spinach: For a more interesting and pleasant texture, I recommend blending 2/3 of the spinach with some water until fully smooth. This way, you get a super creamy consistency while still having some whole spinach leaves here and there.
Combine everything: Finally, add the cooked chickpeas and lentils to the skillet. Pour in the blended spinach, as well as the remaining spinach leaves, and cook for 5-7 minutes or longer if you prefer a thicker consistency.
💬 FAQ + Tips
What does "dal" mean?
Dal (दाल) basically means "pulses" in Indian. It refers to many types of lentils and beans. Palak (पालक) means spinach. So, this dish could be translated to lentil spinach soup.
What to eat with dal palak?
You can eat this dal on its own or serve it with rice and/or naan on the side. Top with a dollop of cashew cream for extra creaminess, fresh cilantro, and a squeeze of lemon juice!
Can I substitute the split chickpeas?
Yes, you can use yellow split peas; however, I highly recommend trying the recipe with split chickpeas for the best results.
How long does this dal palak keep?
Dal Palak will keep for up to 3 days in the refrigerator. It freezes very well and will keep for up to 2 months in the freezer.
This dal palak recipe is incredibly aromatic, subtly spiced, and so comforting! It's also great for meal prep and packs 18g of protein per serving!
🇮🇳 More Indian-inspired Recipes
Let me know in the comments, and please leave a rating if you try this recipe!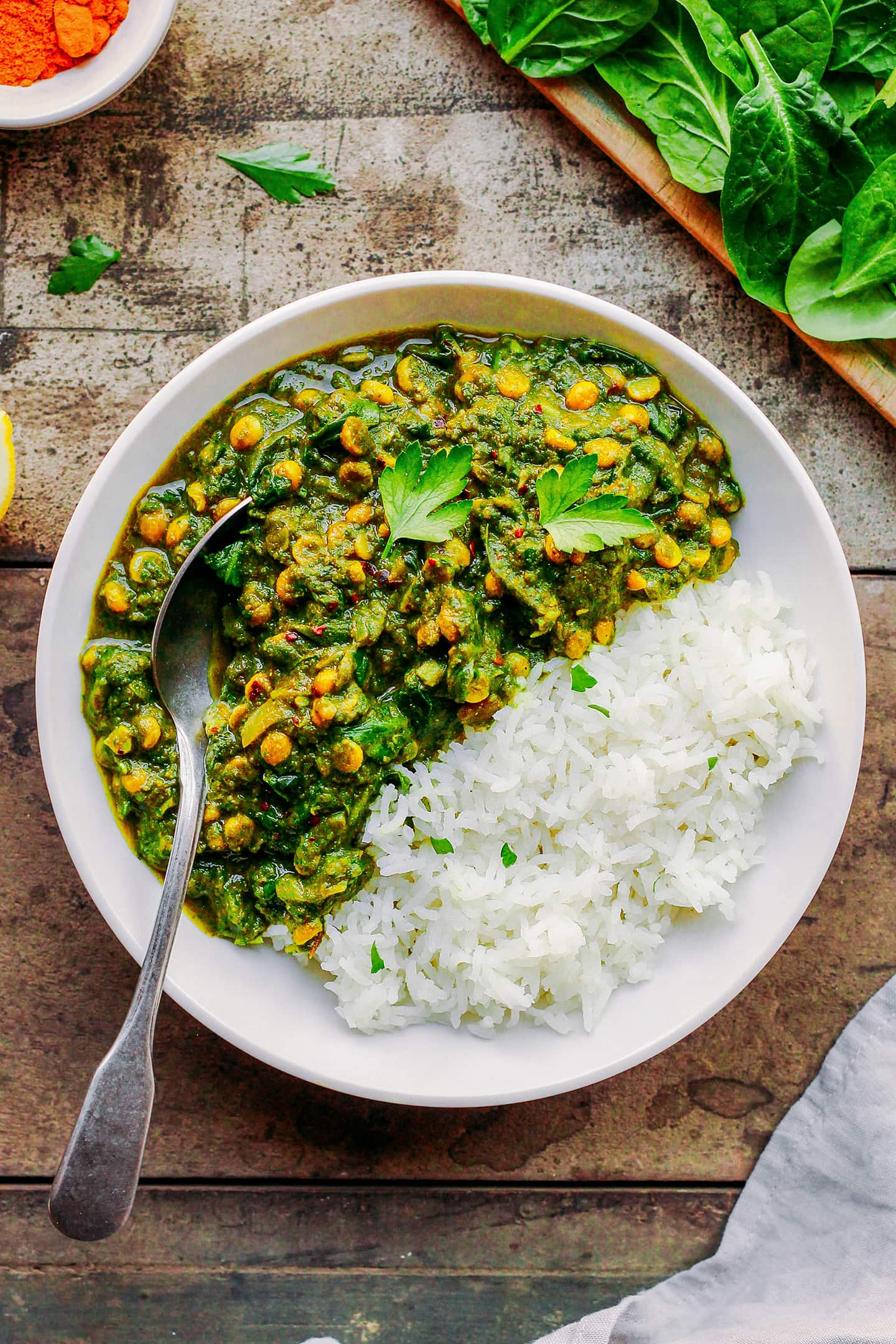 Recipe
Easy Dal Palak
This Indian-inspired spinach and chickpea lentil soup is healthy and incredibly flavorful. It's light, nutritious, and packed with fiber and protein!
Ingredients
1/2

cup

split chickpeas

also known as chana dal

1/4

cup

red lentils

2 and 1/4

cup

water

2

tbsp

oil

1

onion

diced

3

cloves

of garlic

minced

1

tsp

minced ginger

1

tomato

finely chopped

1

tsp

each: turmeric, coriander, garam masala, fenugreek

1/8

tsp

chili

or more if you like it spicy

1

tsp

salt

1

tbsp

tomato paste

9

cups

baby spinach

2

tsp

nutritional yeast

for serving: fresh parsley, lemon juice
Instructions
Start by rinsing the split chickpeas and lentils 2-3 times.

Combine the split chickpeas, red lentils, and water in a medium-sized saucepan. Bring to a boil and let simmer for 20-25 minutes until the chickpeas are cooked and there is almost no water left. Remove from heat and drain excess water if needed. Set aside.

Heat 2 tablespoons of oil in a large skillet over medium heat. Add onion and sauté for 3-5 minutes or until soft. Next, add the garlic and ginger. Cook for another 2-3 minutes.

Add the chopped tomato, spices, chili, salt, and tomato paste and cook until the tomatoes become soft, stirring regularly.

While the tomatoes are cooking, wash and drain the spinach. Roughly chop 3 cups of spinach and add it to the skillet.

Place the other 6 cups of spinach in a blender with 1/2 cup of water. Blend until smooth and transfer to the skillet.

Add the cooked chickpeas/lentils and nutritional yeast to the skillet and continue to cook for another 5-7 minutes, stirring regularly until the spinach is soft. You can cook it longer if you prefer a less soupy consistency. Taste and adjust salt if needed.

Serve topped with fresh parsley and a squeeze of lemon juice. Dal Palak goes very well with rice.

Leftovers will stay in the fridge for up to 3 days or up to 2 months in the freezer.
Notes
Serves two very large bowls, or 3-4 if served with rice or other grains on the side.
Nutrition
Serving:
1
serving
|
Calories:
382
kcal
|
Carbohydrates:
46.1
g
|
Protein:
17.9
g
|
Fat:
16.3
g
|
Fiber:
17.5
g
|
Sugar:
8
g
Did you make this recipe?
Tag @fullofplants on Instagram and hashtag it #fullofplants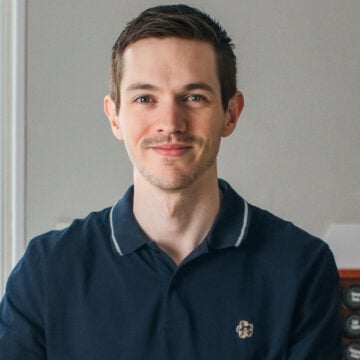 About the Author
Thomas Pagot is the founder, photographer, and recipe developer behind Full of Plants. He created the blog in 2016 as a personal cookbook for vegan recipes. Through years of recipe development, Thomas has successfully grown Full of Plants into a trusted resource for plant-based recipes.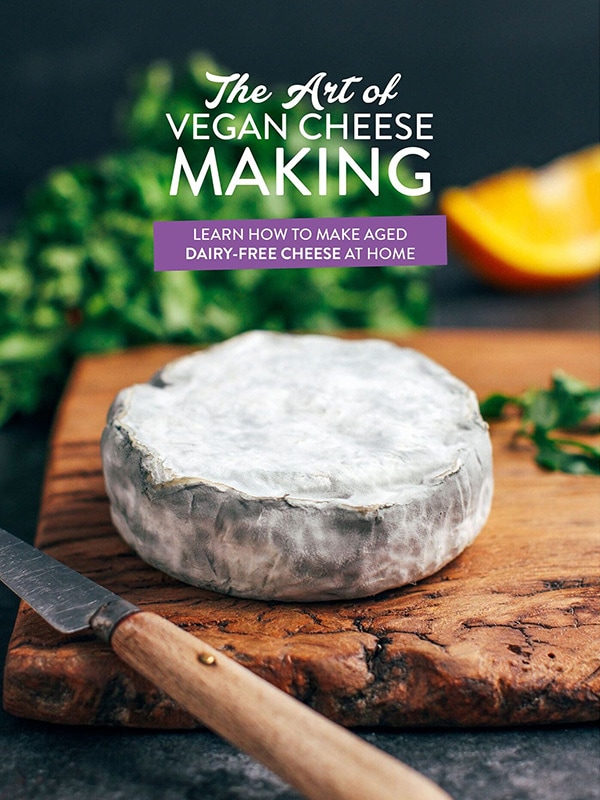 🧀 25 Mind-Blowing Vegan Cheese Recipes!
Sign up for the Full of Plants newsletter and you'll get new recipes delivered by email weekly, PLUS your FREE 100-page printable eBook!