While French sweets often rely on eggs, heavy cream, and butter for flavor and texture, it's definitely possible to make most of those recipes plant-based!
Today we are sharing 12 of our favorite French-inspired vegan dessert recipes. From buttery madeleines to macarons, and praline chocolates, there is something for everyone!
Vegan Creme Caramel (Flan)
Super creamy vanilla creme caramel topped with a rich salted caramel sauce. It melts in your mouth and is perfectly sweet! Eggless, dairy-free, and vegan!
Make This Recipe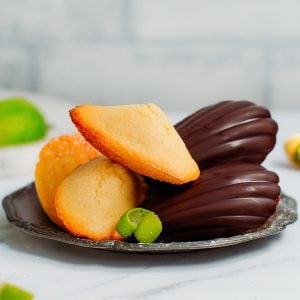 Vegan Gluten-Free Madeleines
Buttery and tender French madeleines infused with vanilla and lime zest! Dip in chocolate to take them to the next level!
Make This Recipe
How to Make Vegan Pastry Cream
Infused with vanilla, not too sweet, and so creamy! This vegan pastry cream is perfect to use as a filling in tarts, shortcakes, millefeuille, and more!
Make This Recipe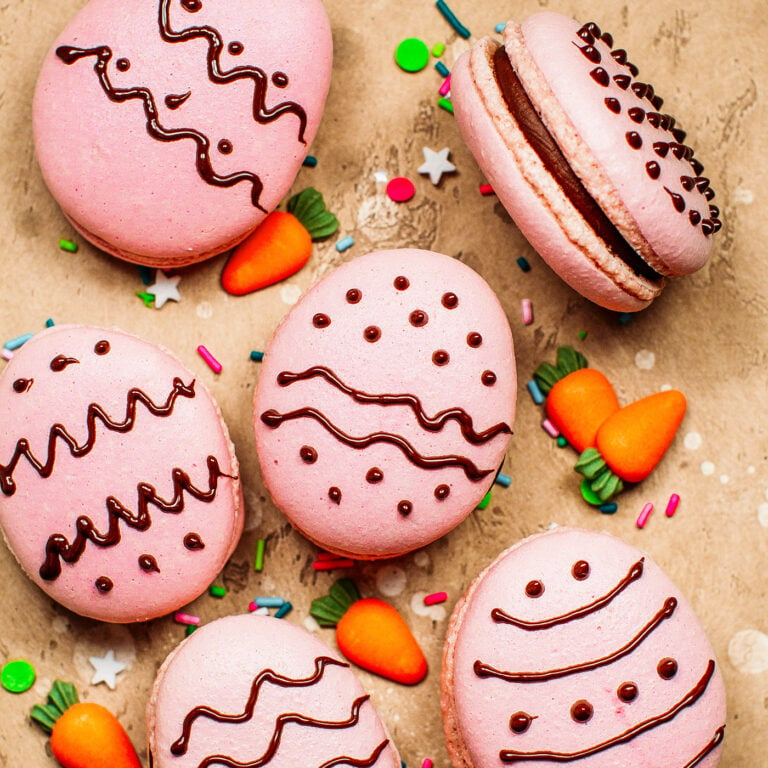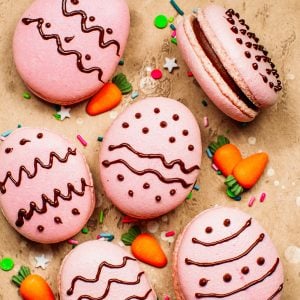 Vegan Chocolate Hazelnut Easter Egg Macarons
Vegan + Gluten-free macarons filled with a delicious dark chocolate hazelnut ganache! Perfect for easter!
Make This Recipe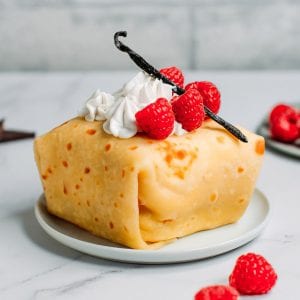 Vegan Courchevel (French Raspberry Crêpe Cake)
This crêpe cake is filled with vanilla pastry cream, sponge cake, and raspberries! It's moist, creamy, and so fresh!
Make This Recipe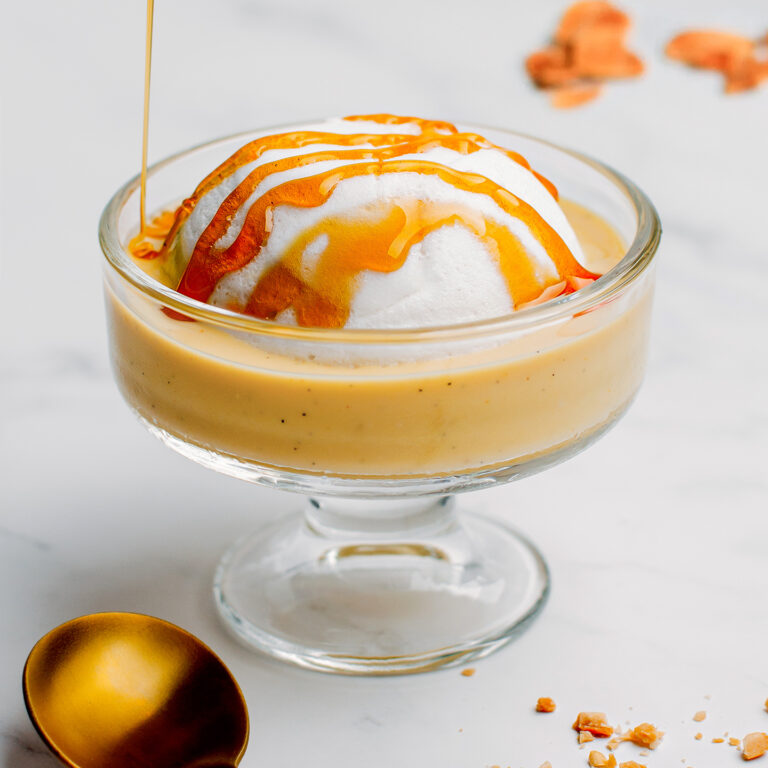 Vegan Île Flottante
Light and pillowy aquafaba meringues floating on a rich vanilla-infused custard, and topped with a salted caramel syrup! This French-inspired dessert is like no-other! Dairy-free, egg-free, and vegan!
Make This Recipe
The Best Vegan Crêpes (with Gluten-Free Option!)
These delicious vegan French crepes are easy to make and great for breakfast or dessert! Thin, chewy, and so tender! With gluten-free option!
Make This Recipe
Easy Vegan Baba au Rhum
Moist and soft cakes that are soaked in a rhum flavored syrup. This famous French dessert is vegan and gluten-free! An easy and delicious fall dessert!
Make This Recipe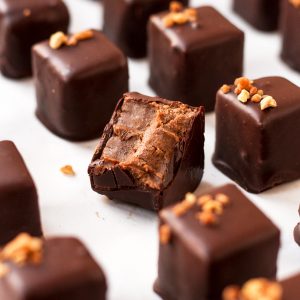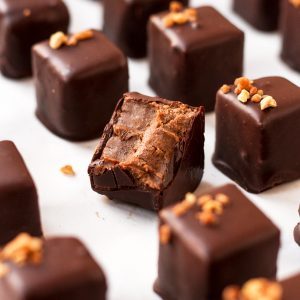 Vegan Praline Chocolates
Amazing vegan chocolates filled with a tender caramelized nuts filling! It's nutty, infused with vanilla, and insanely addicting!
Make This Recipe
Mango, Coconut & Praline Vegan Millefeuille
Delicious vegan millefeuille with coconut cream, praline, mango, and lime zest! A fresh, crispy, and chocolatey dessert!
Make This Recipe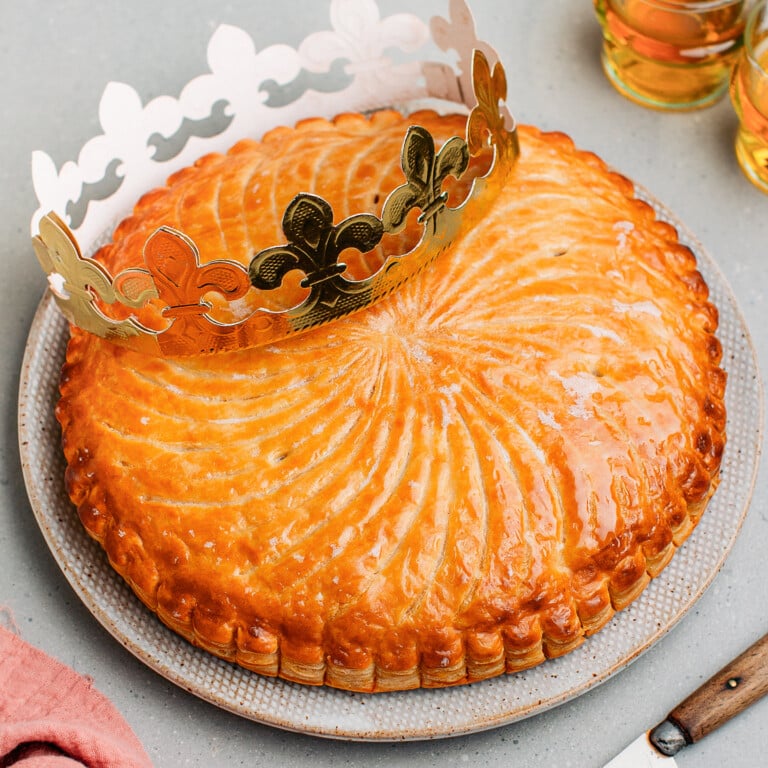 Vegan King Cake (Galette des Rois)
Rich and buttery French "Galette des Rois" filled with a sweet almond cream! Vegan, refined sugar-free, and easy!
Make This Recipe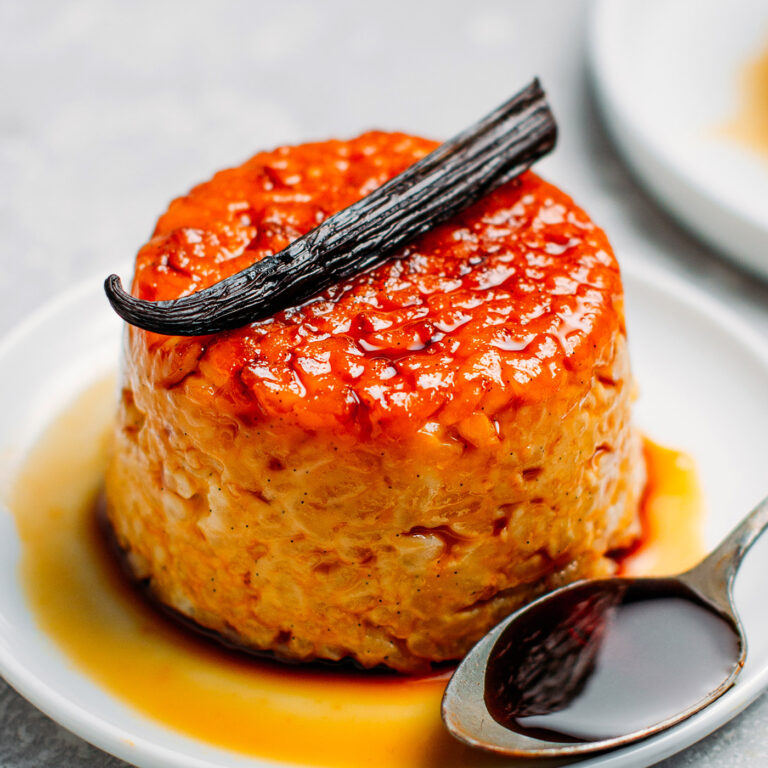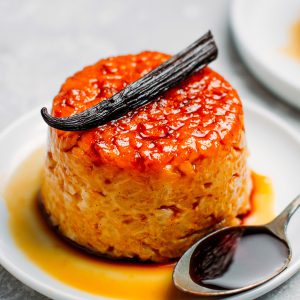 Easy Vegan Caramel Rice Pudding
Creamy vanilla-infused rice pudding with a sweet and salty caramel syrup! Plant-based, dairy-free, and delicious!
Make This Recipe