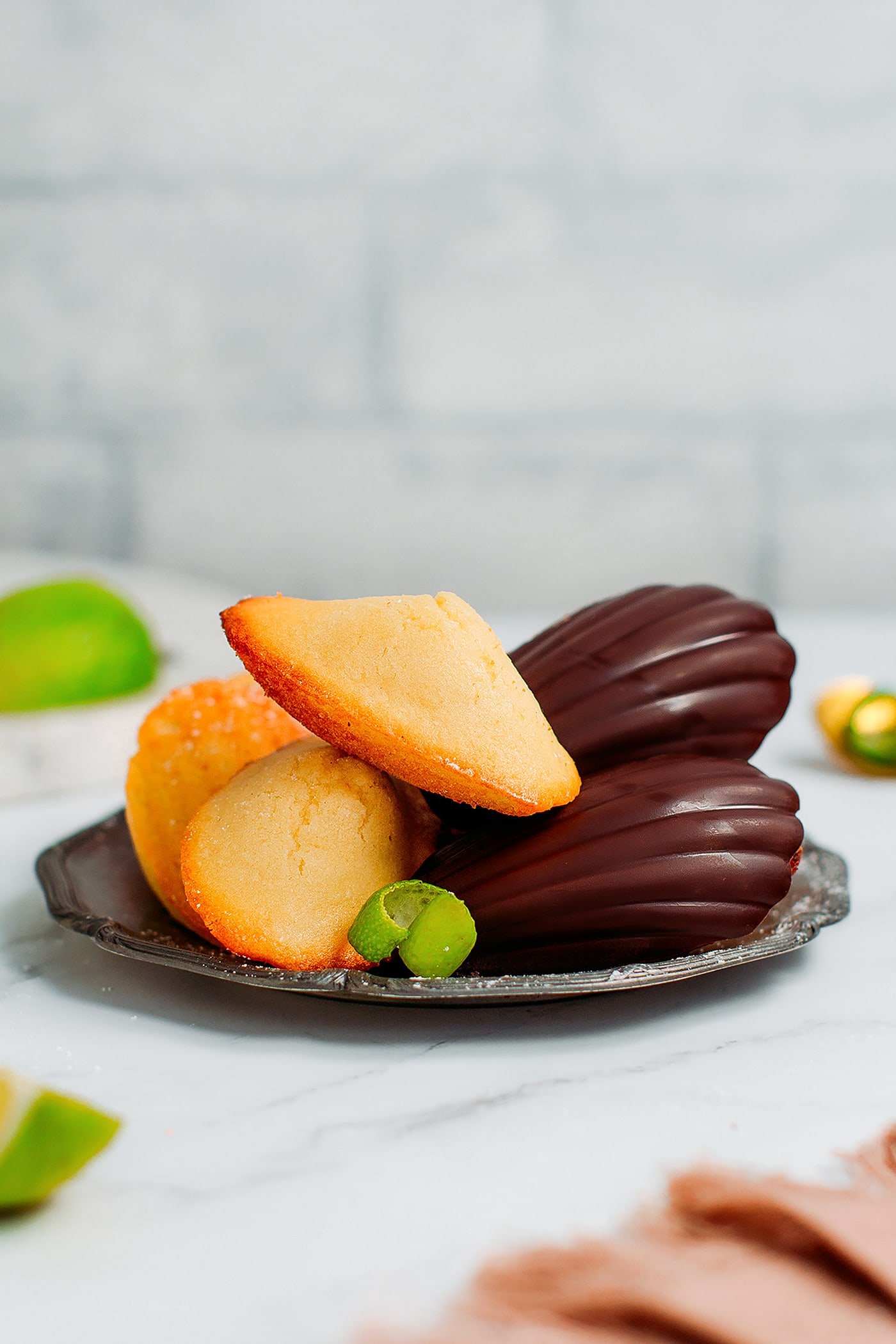 If you ever wondered how to make perfect French madeleines, your quest might be over! Today, we're so excited to introduce Vegan Gluten-Free Madeleines!
These madeleines are super tender yet dense, buttery, and infused with vanilla and lime. Yum! Add a crispy chocolate shell on top of that, and here comes a delicious treat!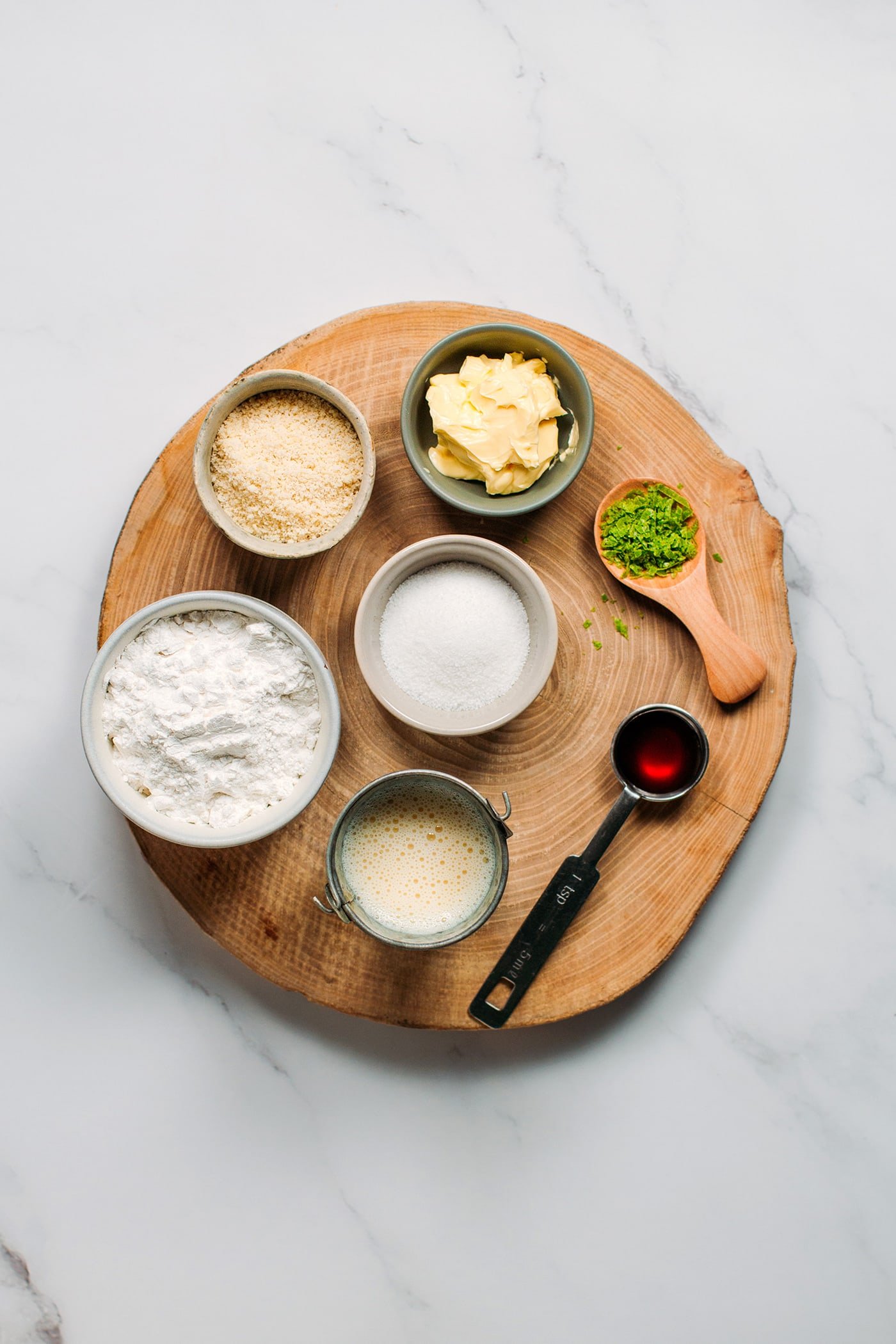 ORIGIN OF MADELEINES
Madeleines are small cakes that have a shell shape and a hump on top. It's tender, buttery, and infused with vanilla and lemon. The legend says that madeleines first appeared in 1755 in the North of France. A servant called Madeleine Paulmier would have baked these little cakes for the ex-King of Poland. He liked it so much he decided to name the buttery cakes after her. First called "Cake of Madeleine," it later became just "Madeleines."
Madeleines always bring me back to my childhood, I remember having it for breakfast on weekends while watching cartoons. My favorites were the ones dipped in chocolate, the crispy chocolate layer combined with the buttery and soft cake…yum!
HOW TO MAKE MADELEINES
Before starting, you will absolutely need a madeleine pan. I do not recommend using silicon molds as they don't transfer heat well, so use a metal non-stick madeleine pan.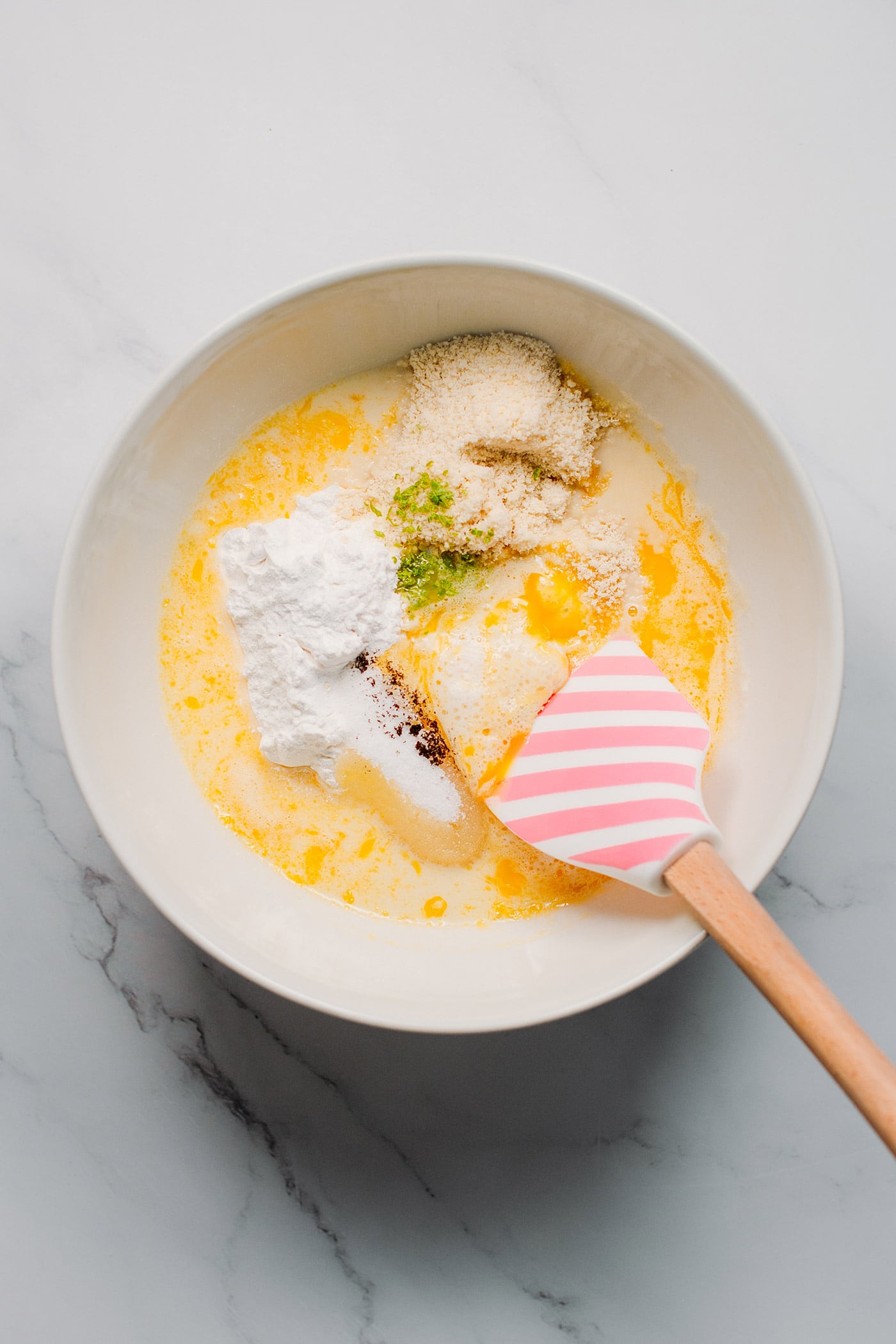 To keep this recipe gluten-free, we are using a combination of white rice flour and almond flour. Then, we have sugar for sweetness and vegan butter for richness and flavor.
I highly recommend using white sugar for this recipe. Coconut sugar or brown sugar will overpower the subtle vanilla flavor of the madeleines and make them look darker.
When it comes to flavorings, you want to use vanilla extract and lime/lemon zest if you want the authentic flavor of madeleines.
TIPS
Getting a nice shape with the hump requires a few components:
Make sure your melted butter is not warm. Once melted, let the butter cool for 10 minutes. If your butter is hot, it will start to activate the baking powder, resulting in flatter madeleines later.
Let the batter rest for at least 8 hours. Resting time not only lets the flavor merge, but also allows the flour to absorb the liquids. Your madeleines will have a better shape and more pleasant texture.
Do not try to substitute the rice flour. I tried using brown rice flour and the texture was gritty and dry, so stick to white rice flour.
Fill the cavities only to the 3/4.
Use a hot oven temperature and a very cold batter. It's the temperature difference that gives the madeleine their nice hump!
Bake with the oven fan off.
Another thing I noticed is that the hump tends to be more noticeable when using pans with large cavities. Here, I used a medium one (about 2.7-inch long madeleines), but some pans yield slightly longer madeleines.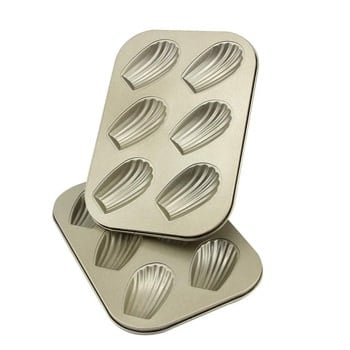 Madeleine Pan
A metal pan is essential to get a nice shape and the distinct hump. Silicon moulds don't compare when it comes to baking madeleines.
Please note that I'm sharing this recipe in grams measurements as I could not get consistent results when using cups.
You can find above some tests I did by playing with the oven temperature and resting time.
Madeleines were baked after just 3 hours of resting time. As you can see, it didn't rise much, and the texture was too moist.
Madeleines were baked after 16 hours of resting time in a 350°F (180°C) preheated oven. It rose well but didn't get a distinct hump.
Madeleines were also baked after 16 hours of resting time in a 425°F (220°C) preheated oven. Before baking, the filled pan was placed in the freezer for 8 minutes. The hump is there, and the texture is great, but it is too brown at the bottom.
Finally, these madeleines were also baked after 16 hours of resting time and chilled 8 minutes in the freezer as well. It was baked in a 425°F (220°C) oven, but the temperature was lowered to 350°F (180°C) after 4 minutes. A baking sheet was placed one level under the madeleine pan, which helped the madeleine bake more evenly without the bottom getting too brown.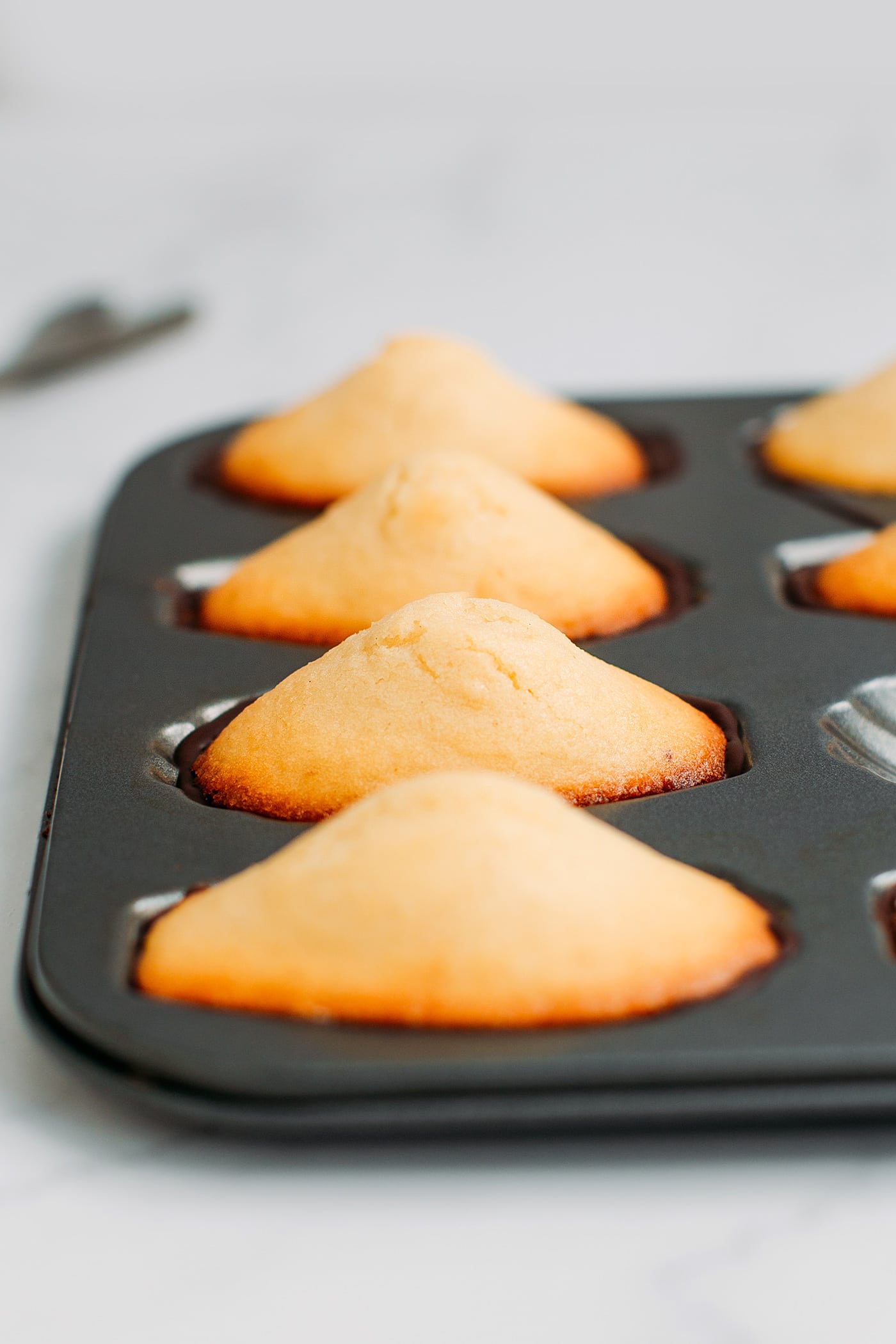 Madeleines are delicious as is, but if you want to take them to the next level, making the chocolate shell is highly recommended. The balance of the crispy chocolate with the tender madeleine is so addicting!
To make the chocolate shells, melt dark chocolate over a double boiler. Once melted, pour about 1 teaspoon into each cavities and use a spoon to spread the melted chocolate evenly into the bottom. Place your madeleines on top of the melted chocolate and refrigerate until the chocolate has hardened. For shiny and crispy shells, tempering the chocolate is a must.
How cute is that little hump?
Madeleines will stay moist and tender for up to 4 days stored in an airtight container at room temperature.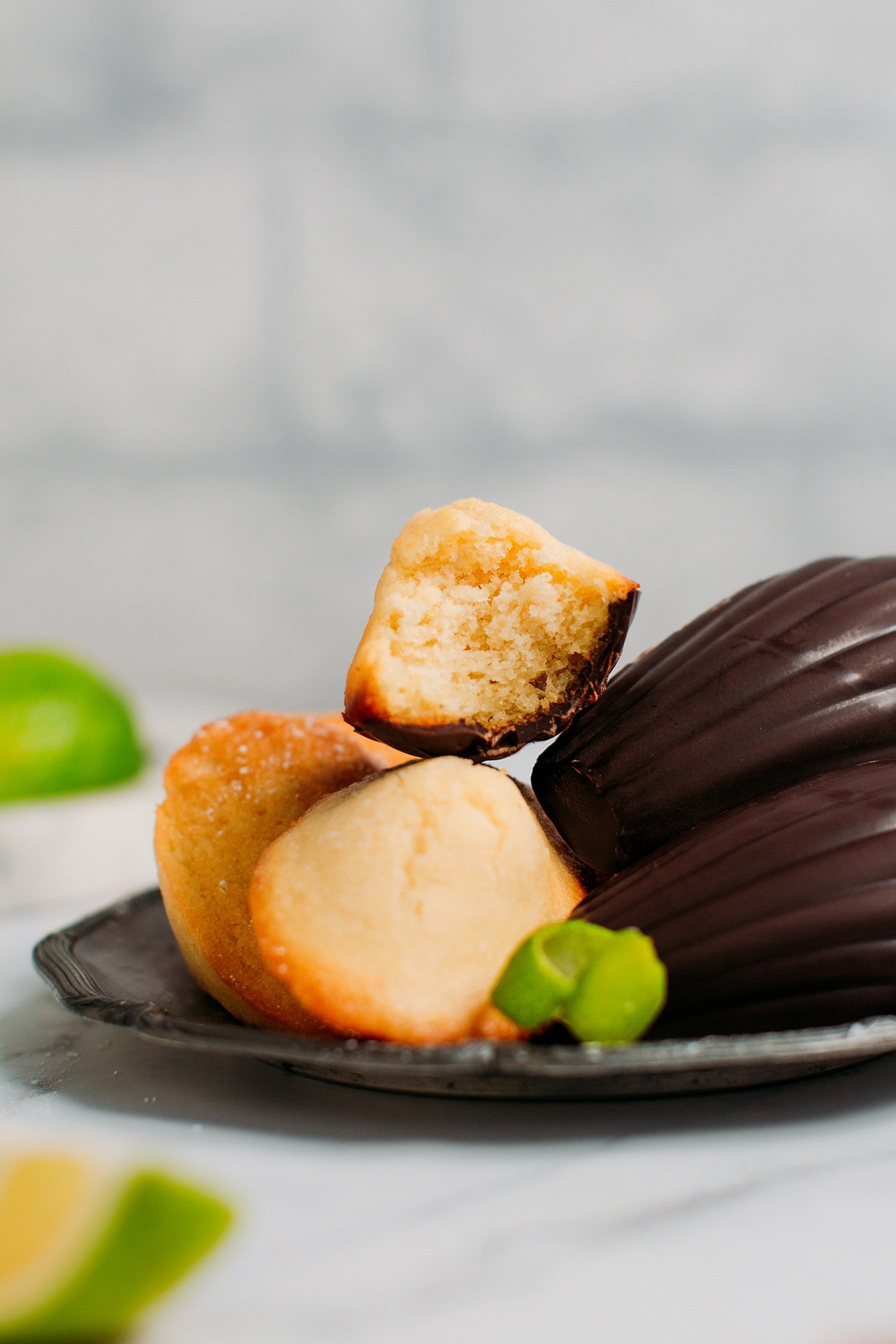 I hope you will love these French madeleines! They are buttery, perfectly dense, and tender, and you definitely won't guess they are also gluten-free!
Looking for more French-inspired sweets? Check out this Vegan Creme Caramel, Vegan King Cake, or this Vegan Pastry Cream!
Let me know in the comments if you try this recipe!
Recipe
Vegan Gluten-Free Madeleines
Buttery and tender French madeleines infused with vanilla and lime zest! Dip in chocolate to take them to the next level!
Equipment
Instructions
Whisk together the white rice flour, almond flour, white sugar, baking powder, and salt in a large mixing bowl.

Add the almond milk, melted vegan butter (make sure it's not hot), vanilla extract, and lime zest. Whisk until fully combined and smooth. Cover with plastic film and refrigerate overnight.

Preheat oven to 425°F (220°C) with the fan off. Lightly grease your madeleine pan with vegan butter and pipe the cold batter into each cavity, to the 3/4. Transfer the filled madeleine pan to the freezer for 8-10 minutes, or to the refrigerator for 30 minutes.

Once chilled, transfer the madeleine pan to the oven and bake at 425°F (220°C) for 2 minutes, then turn down the heat to 350°F (180°C) and bake for another 6-8 minutes, or until your madeleines have a hump and are golden brown on the bottom. Note: baking time depends on the size of the cavities of your pan.

Let the madeleines cool for a couple of minutes before transferring to a cooling rack.

To make the chocolate shell, make sure your madeleines are cooled completely. Melt the dark chocolate over a double boiler. Once melted, pour about one teaspoon of melted dark chocolate into one cavity of your madeleine pan and use a spoon to spread it. Top with your madeleine and slightly press it down. Repeat with the remaining chocolate and madeleines and place the pan in the refrigerator (or freezer) until the chocolate has hardened. Once the chocolate is hard, you should be able to remove the chocolate coated madeleines easily. If not, place in the freezer for 5 minutes.

Madeleines will keep for up to 4 days in an airtight container at room temperature.
Video
Nutrition
Serving:
1
madeleine (without chocolate shell)
|
Calories:
69
kcal
|
Carbohydrates:
10
g
|
Protein:
0.8
g
|
Fat:
2.8
g
|
Fiber:
0.4
g
|
Sugar:
4.4
g
Did you make this recipe?
Tag @fullofplants on Instagram and hashtag it #fullofplants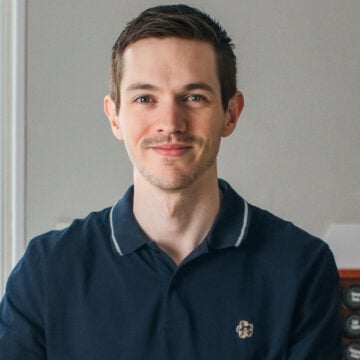 About the Author
Thomas Pagot is the founder, photographer, and recipe developer behind Full of Plants. He created the blog in 2016 as a personal cookbook for vegan recipes. Through years of recipe development, Thomas has successfully grown Full of Plants into a trusted resource for plant-based recipes.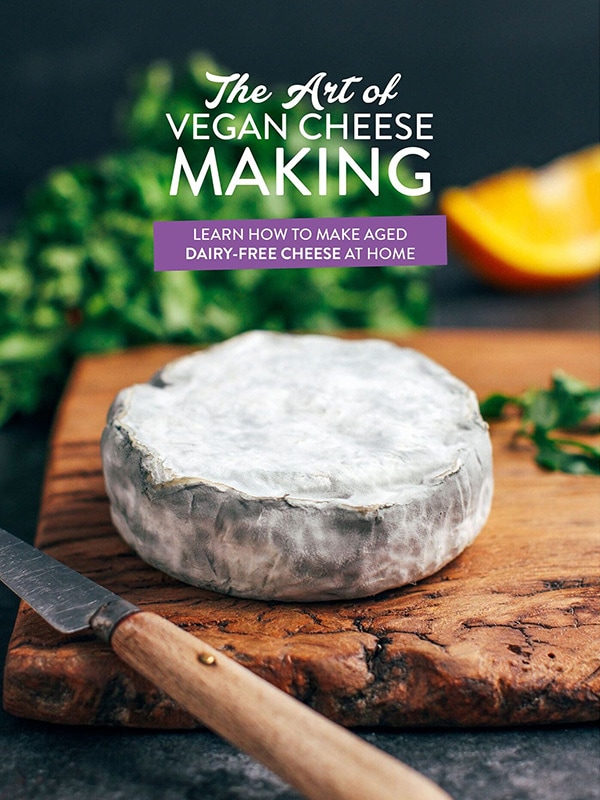 🧀 25 Mind-Blowing Vegan Cheese Recipes!
Sign up for the Full of Plants newsletter and you'll get new recipes delivered by email weekly, PLUS your FREE 100-page printable eBook!