Learn how to make buffalo sauce at home! It requires just 6 ingredients and tastes just like the real one, if not better! You are going to love this Frank's RedHot dupe!
I got many requests regarding where to find Frank's Red Hot sauce since I released these Buffalo Jackfruit and Rice Bake, and Buffalo Sweet Potato Soup recipes. Instead of telling you where to find it, I'm going to show you how to make it at home!
📘 What is Buffalo Sauce
Buffalo sauce, or buffalo wing sauce, is a hot sauce made from cayenne peppers, vinegar, butter, and garlic. The name "Buffalo" comes from the city where the sauce was invented.
This sauce is usually used to make chicken wings but can also be used in dipping sauces, marinades, soups, and more.
What is the difference between Frank's RedHot and Frank's RedHot Buffalo sauce?
The only difference is that Frank's RedHot Buffalo sauce includes butter flavor and paprika. Here, we will be making a dupe of the Buffalo sauce version.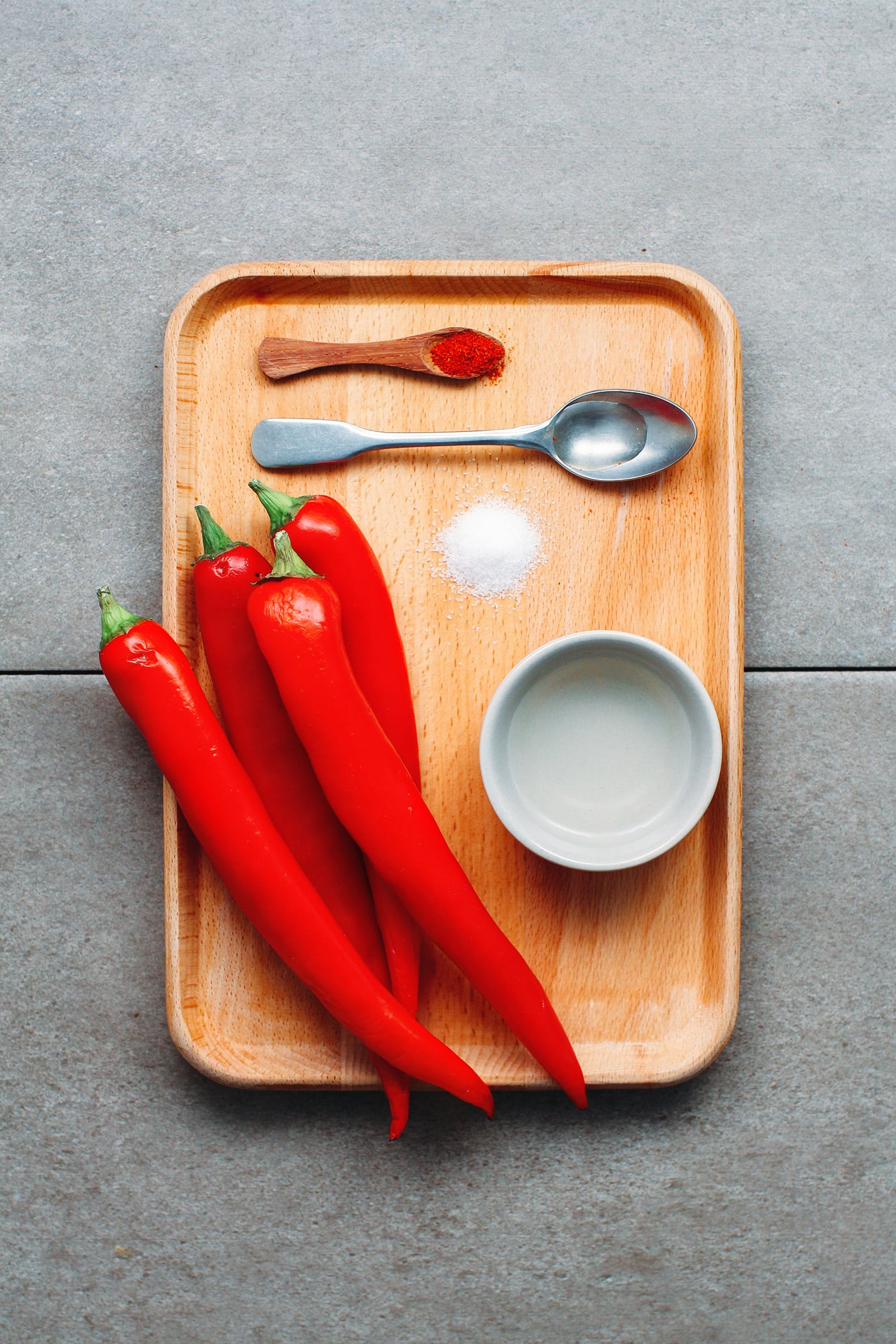 🌶 How to Make Buffalo Sauce From Scratch
Preparing this sauce is super easy and requires just 6 ingredients. Here is what you will need:
Red cayenne peppers – Use fresh red cayenne peppers. This type of pepper has a mild spiciness (about 40,000 Scoville Heat Units), which is considered moderately hot.
Vinegar – To add tanginess to the sauce. You can use regular white vinegar or white rice vinegar.
Paprika – Use regular paprika powder, not smoked paprika.
Butter flavor – While optional, the addition of butter flavor gives the buffalo sauce its specific flavor.
Salt – For flavor.
Garlic – You can use garlic powder (as noted in the recipe) or blend the sauce with 1 clove of garlic.
Preparing the sauce
Start by removing the seeds and stems of the peppers. For this step, I highly recommend using gloves because if you touch the peppers and then touch your face or rub your eyes…well, it's going to hurt.
Once your cayenne peppers are ready, transfer them to a food processor and add the rice vinegar, water, and salt. Process for a couple of minutes. Don't worry if it still has a slightly chunky texture; we will strain it layer.
Fermentation
Now comes the fermentation part, which not only makes the sauce easier to digest but also increases its shelf life. Fermentation also allows the sauce to develop more complex flavors, so do not skip it!
The process is very easy, simply transfer the chili mixture to a glass jar and let it ferment for 5-7 days at room temperature.
After a few days, the mixture won't have a raw pepper smell anymore, it will have a sweeter and more pleasant flavor. I usually let mine ferment for 7 days as I didn't notice a big difference if it fermented for longer than that.
Straining
The final step is blending the mixture to squeeze out even more juice from the peppers. Then, strain and transfer to a hot sauce bottle or glass jar!
To get the well-known flavor of Frank's Red Hot Sauce, you can add a few drops of butter flavor. This is totally optional, and the sauce will still taste great without it; it just adds that subtle buttery flavor that makes the original version so special.
What to do with the leftover pulp? You shouldn't end up with a lot of leftover pulp after straining, but enough to make a simple chili paste. To do so, fry one shallot, 2 cloves of garlic, and 1 tablespoon of minced lemongrass for a few minutes. Add the chili pulp and cook for one more minute. You can then use this paste in curries, stir-fries, soups, etc.
💬 FAQ
How can I make this sauce spicier?
You can add 3 to 5 Bird's eye chilies (also called Thai chilies) when blending the cayenne peppers.
How long does this sauce keep?
You can keep this chili sauce for up to 1 month in the refrigerator.
🌮 How to Use This Sauce
This buffalo sauce is super versatile. We can use it:
If you like Frank's Red Hot sauce, you are going to love this homemade buffalo sauce recipe! Be aware this sauce is a bit sweeter and slightly less spicy than the original, which I actually love!
🥫 More Homemade Sauce Recipes
⭐️ Did you like this recipe? Let us know in the comments below, and tag us on Facebook, Instagram, or Pinterest!
Recipe
Homemade Fermented Buffalo Sauce (From Scratch!)
6-ingredient homemade hot sauce made from scratch and fermented for 7 days. It tastes just like Frank's Red Hot!
Instructions
Start by preparing the peppers. Using gloves, remove the stems and seeds of the cayenne peppers and discard them.

Transfer the red cayenne peppers to a food processor. Add the white rice vinegar, water, and salt. Process for 2-3 minutes or until it forms a slightly chunky mixture.

Transfer the paste to two small glass jars (or a large one) and cover with cheesecloth. Place in a dark place at room temperature. Let it ferment for 7 days, stirring every other day. After about three days, you should already see some bubbles while stirring, this means the fermentation has started. The smell will also change, getting a sweeter, more pleasant one.

After 7 days, transfer the mixture to a high-speed blender. Blend on high speed for about 1 minute. By blending once again, we will get more liquid out of the peppers.

Strain the sauce using a fine mesh sieve over a bowl. Discard the pulp (or use in stir-fries, chili pastes, etc). Add the paprika, garlic powder, and butter flavor to the sauce and transfer to a small bottle or clean jar.

Store in the refrigerator for up to 1 month. You can use this buffalo sauce as a marinade for tofu, seitan, tempeh, or use in dressing, sauces, etc.
Notes
For a spicier sauce: you can substitute some of the red cayenne peppers for Thai chilies. I recommend testing different ratios to find out which one you prefer.
Nutritional information is an estimate.
Nutrition
Serving:
0.25
cup
|
Calories:
12
kcal
|
Carbohydrates:
1
g
|
Protein:
0.8
g
|
Fiber:
0.5
g
|
Sugar:
1
g
Did you make this recipe?
Tag @fullofplants on Instagram and hashtag it #fullofplants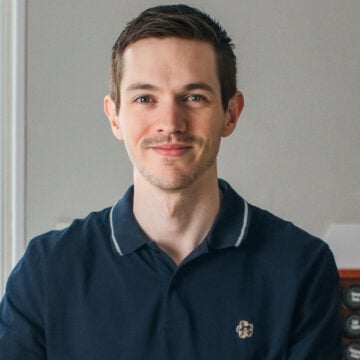 About the Author
Thomas Pagot is the founder, photographer, and recipe developer behind Full of Plants. He created the blog in 2016 as a personal cookbook for vegan recipes. Through years of recipe development, Thomas has successfully grown Full of Plants into a trusted resource for plant-based recipes.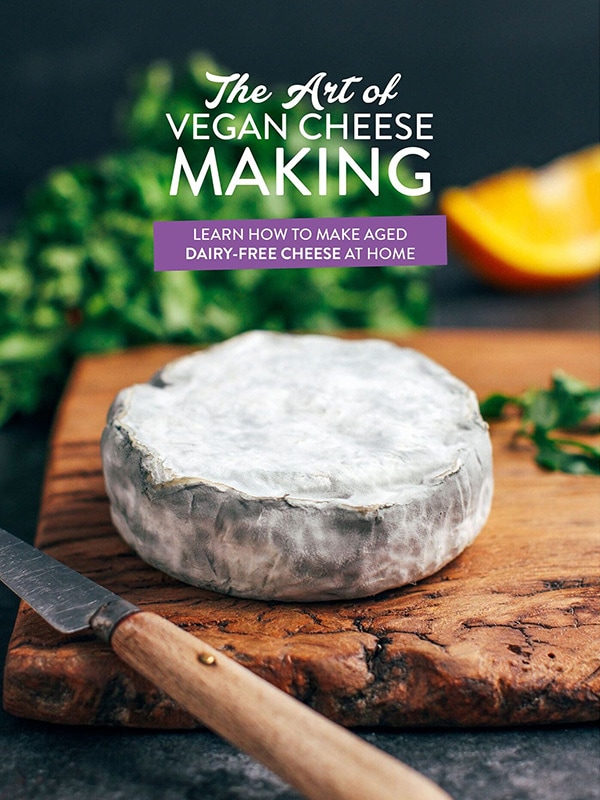 🧀 25 Mind-Blowing Vegan Cheese Recipes!
Sign up for the Full of Plants newsletter and you'll get new recipes delivered by email weekly, PLUS your FREE 100-page printable eBook!