Make your own shiso furikake from scratch with just 5 ingredients. This Japanese-inspired condiment is delicious sprinkled on top of cooked white rice, tofu, or vegetables!
Have you tried furikake yet?! If not, you are missing out on one of the tastiest toppings for rice!
I recently bought a package of shiso furikake and ended up finishing the whole thing in no time. Since store-bought furikake is not cheap and not easy to find, I thought it would be cool to make my own. Let's do it!
📘 What is Furikake
Furikake (振り掛け) is a Japanese condiment that comes in flakes or powder and is used as a topping for cooked rice. It is also used to flavor onigiri or sprinkle on top of vegetables.
Furikake comes in a lot of different flavors and can be prepared with dried fish and/or dried egg yolks, seaweed, salt, sugar, and other seasonings.
🥣 How to Make Shiso Furikake
This vegan version requires just 5 plant-based ingredients and is much healthier than the store-bought versions that often contain additives and flavor enhancers.
Here is what you will need:
Green shiso – Also known as perilla or beefsteak plant. You can find shiso leaves at almost any Asian grocery store.
Sesame seeds – Use toasted sesame seeds, or toast them yourself until golden brown in a skillet. I went with a mix of white and black sesame seeds here.
Salt – Use regular kosher salt. Fine salt works better here, so I would advise against using sea salt.
Sugar – To balance with saltiness.
Chili powder – Optional for a hint of spiciness. I went with Gochugaru here for smokiness and a vibrant red color.
Start by placing the shiso leaves on a baking sheet. Try arranging them in an even layer, but it's okay if they overlap a little bit.
Next, dehydrate the leaves in the oven for about 40 minutes at 170°F (75°C).
Once the leaves are completely dried and very crumbly, transfer them to a bowl and use your hands to crumble them into flakes.
Finally, combine with the toasted sesame seeds, sugar, salt, and chili powder if using. Mix using a spoon and transfer to a clean jar!
🍚 How to Use Furikake
Furikake is versatile and can be sprinkled on basically everything:
On top of cooked rice: Sprinkle on top of warm cooked rice and give it a quick stir to dissolve the salt and sugar.
In onigiri: Use about 1 and 1/2 teaspoon of furikake per cup of cooked rice.
In inari sushi: You can sprinkle it on top of inari sushi, or mix it directly with the sushi rice.
On top of pasta.
On tofu, roasted vegetables, and more!
This rice seasoning has a nutty flavor with floral undertones and a subtle mint-basil flavor! It's delicious on top of rice, bringing saltiness and a hint of sweetness!
🇯🇵 More Japanese-Inspired Recipes
Let me know in the comments if you try this recipe!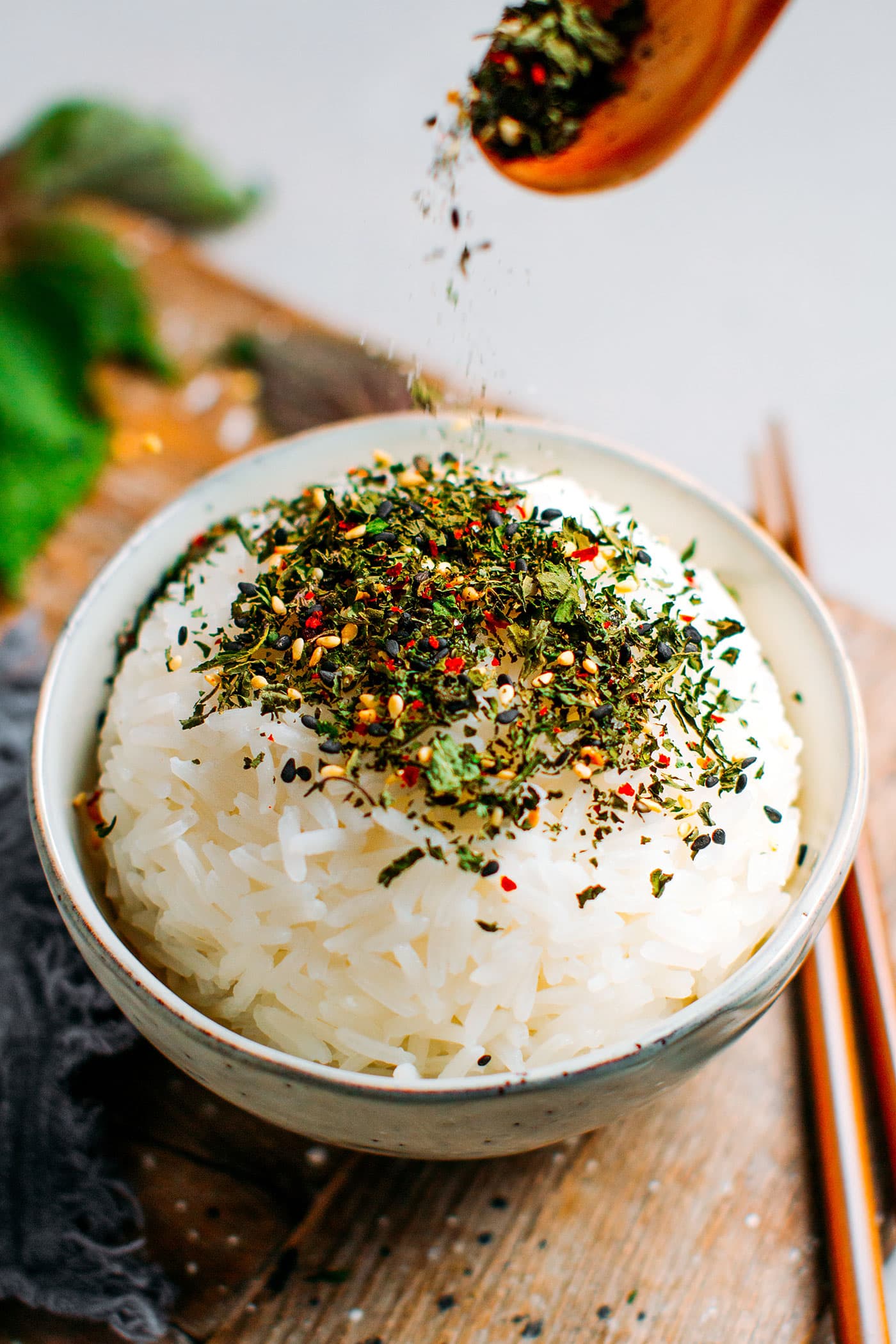 Recipe
Shiso Furikake (Rice Seasoning)
Make your own shiso furikake from scratch with just 5 ingredients. This Japanese-inspired condiment is delicious sprinkled on top of cooked white rice, tofu, or vegetables!
Instructions
Remove the stems from the shiso leaves and arrange the leaves in an even layer on a baking sheet. Dry the leaves at 170°F (75°C) for about 40 minutes or until the leaves are very dry.

Remove from heat and transfer the leaves to a mixing bowl. Using your hands, crush the leaves into very small flakes. Do not overdo it. Otherwise, you will end up with a powder.

Add the toasted sesame seeds, salt, sugar, and gochugaru if using. Stir to combine and transfer to a small jar or container.

Sprinkle on top of cooked white rice, tofu, or vegetables to add a subtle herbal and nutty flavor! Furikake will keep for up to 2 months stored in an airtight container at room temperature.
Nutrition
Serving:
1
tsp
|
Calories:
4
kcal
|
Carbohydrates:
0.4
g
|
Protein:
0.1
g
|
Fat:
0.3
g
|
Fiber:
0.1
g
|
Sugar:
0.2
g
Did you make this recipe?
Tag @fullofplants on Instagram and hashtag it #fullofplants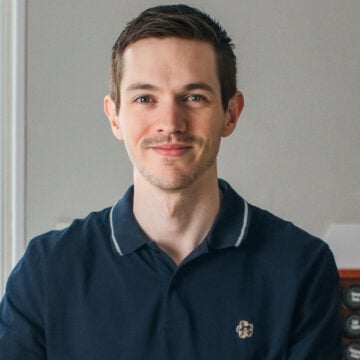 About the Author
Thomas Pagot is the founder, photographer, and recipe developer behind Full of Plants. He created the blog in 2016 as a personal cookbook for vegan recipes. Through years of recipe development, Thomas has successfully grown Full of Plants into a trusted resource for plant-based recipes.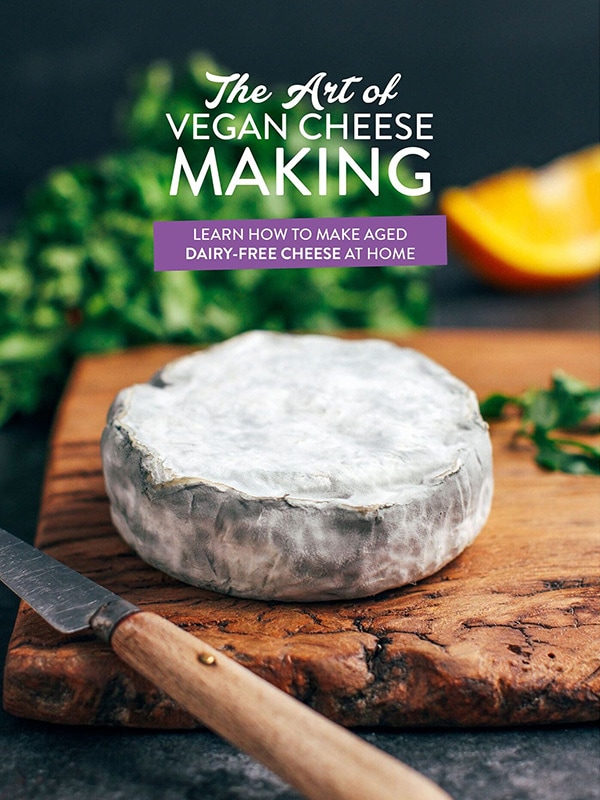 🧀 25 Mind-Blowing Vegan Cheese Recipes!
Sign up for the Full of Plants newsletter and you'll get new recipes delivered by email weekly, PLUS your FREE 100-page printable eBook!