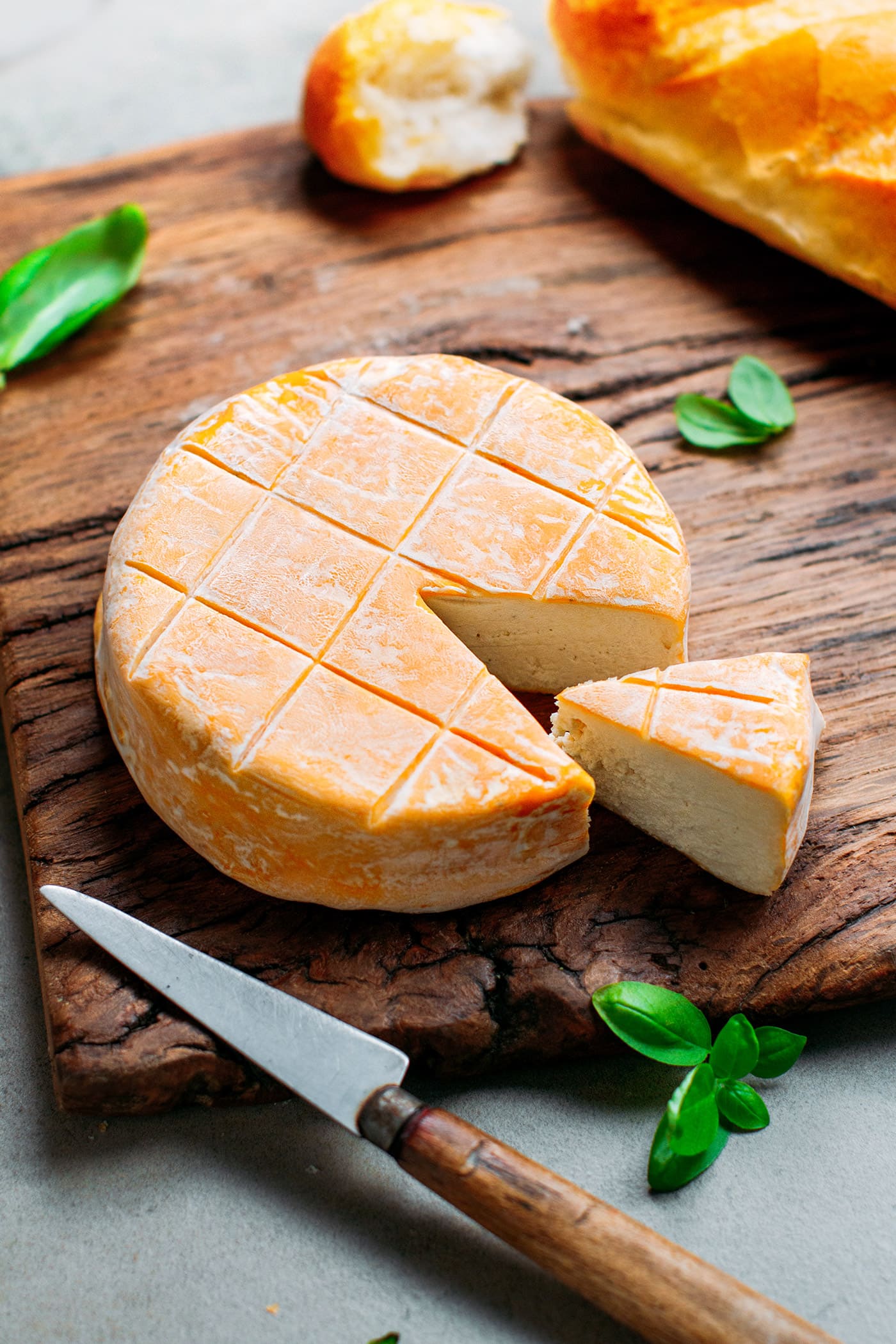 Introducing vegan washed-rind cheese!
You have been asking for this recipe, and finally, here it is. This vegan cheese will blow your mind with a stinky smell, a bright orange rind, and a super creamy texture! Plus, it has a super cool rustic look!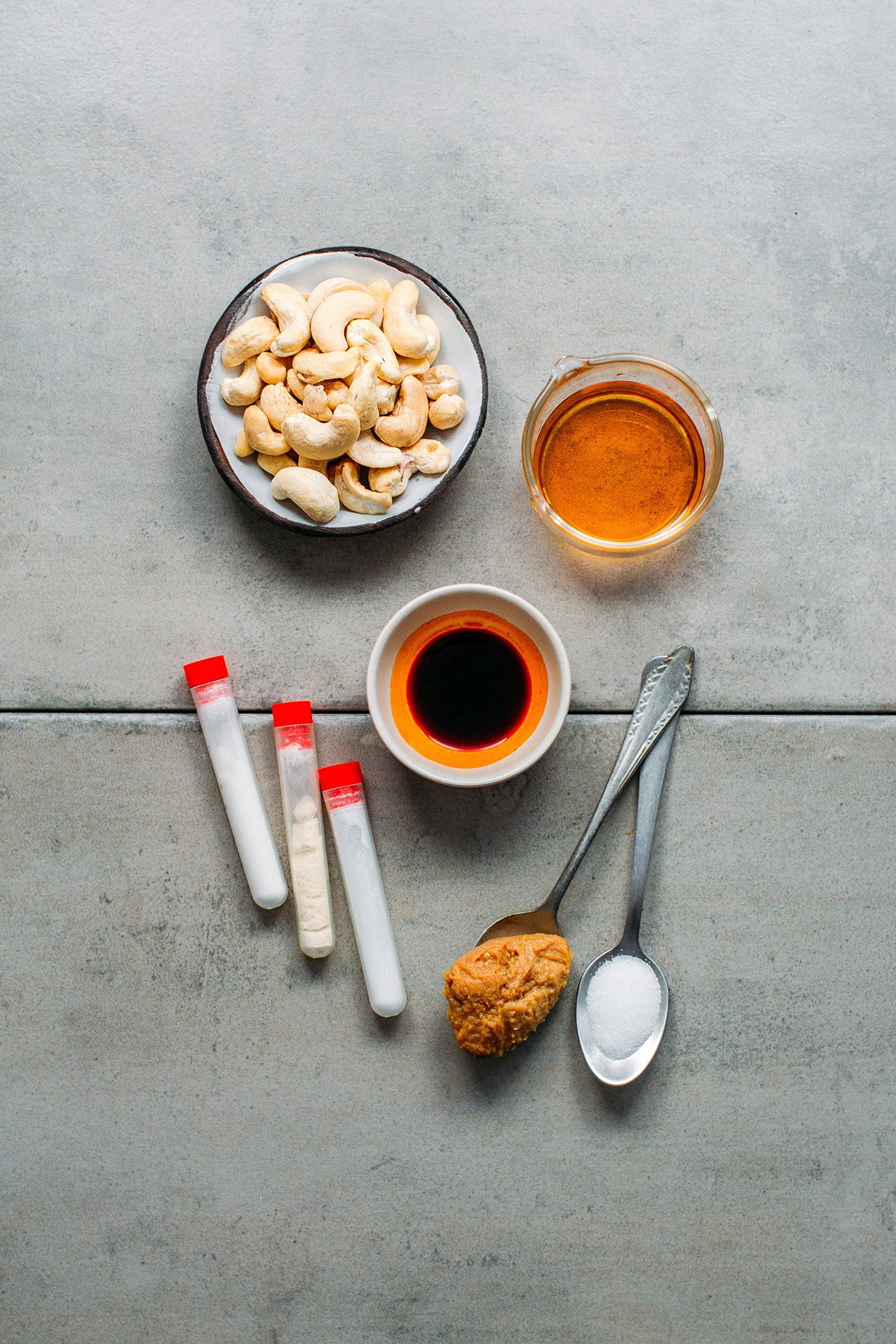 INTRODUCTION
This recipe is adapted from one of the recipes in my free eBook, "The Art of Vegan Cheese Making." If you haven't got it yet, simply subscribe to the newsletter below, and you will get the eBook instantly in your mailbox. It contains over 26 recipes, many tips, and a FAQ section. Plus, it's free!
The recipe I shared in the eBook consists of cheese wrapped in spruce bark. The thing is, it's not easy to find and makes the process a bit more complicated. I simplified the recipe and tweaked it slightly for a better texture and flavor!
Now you might wonder, how does it taste?! Well, let's first start with how does it smell? It has a yeast scent. It's aromatic and quite stinky.
Compared to the Camembert and the Blue cheese, I would say this one has a milder flavor. It's a bit more milky, between a medium goat cheese and a young Reblochon. It also reminds me of a more commercial cheese called Cousteron. It is very creamy and soft and has a sticky, natural orange rind.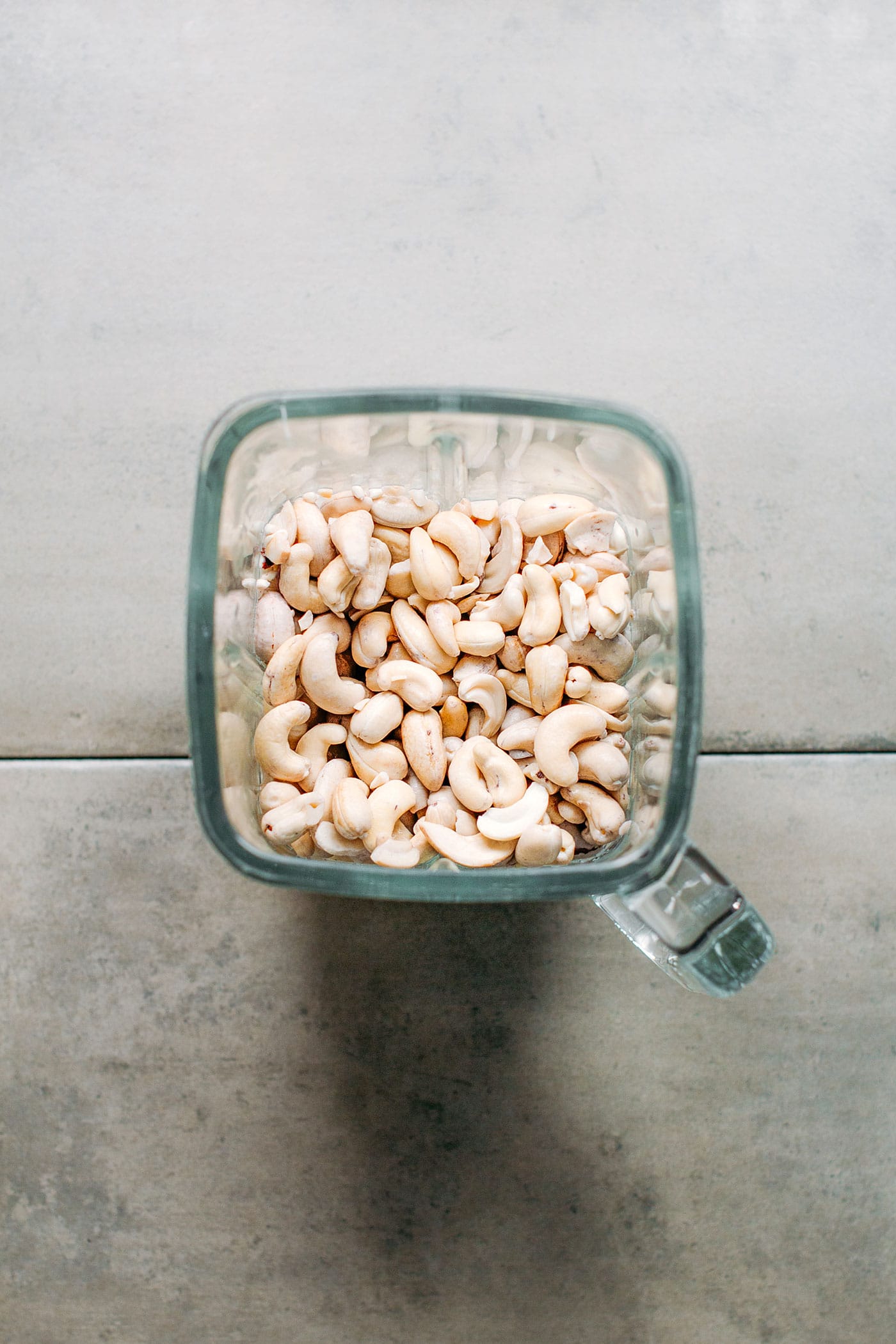 WHAT IS WASHED-RIND CHEESE?
If you are not familiar with it, washed-rind cheese is the cheese that is washed with a brine regularly throughout the aging period. This process helps with mold development and gives the cheese a distinct flavor and a colorful rind.
HOW TO MAKE VEGAN WASHED-RIND CHEESE
You will need raw cashews, some cultures, and annatto, that's it!
Let's talk about the cultures. Before diving deeper, I would like to state again that all the cultures required for this recipe can be vegan. I'm giving some links in the recipe below, but these links are only for the US. If you live outside the US, you will have to do your research to locate these cultures. I'm unaware of where to find these in every country, as I get asked that question many times.
One more thing, it's easier to find non-vegan cultures. Considering the insanely low amount used in the recipe, even if you were going to use non-vegan cultures, you could still consider your cheese 99,9% vegan. Depending on your convictions, use vegan or non-vegan cultures.
Okay, so now, onto the role of each culture. First, we have mesophilic: responsible for the fermentation of the cheese. It's what will give your cheese its sour flavor. It's a bit like a starter when you make yogurt.
Next comes Geotrichum Candidum: This ripening culture will help create a thin rind on your cheese. It will also be essential taste-wise, giving the cheese a milkier, stronger flavor. Geotrichum Candidum is often used in goat cheese as well.
Finally, B. Linens: This mold is responsible for the orange color and the yeasty aroma. Combined with Geotrichum Candidum, it helps give extra flavor to the cheese.
One more essential ingredient to this recipe is annatto. This natural coloring helps the cheese get its orange color. You can omit it, though, it won't change the taste of your cheese, but it won't look as colorful.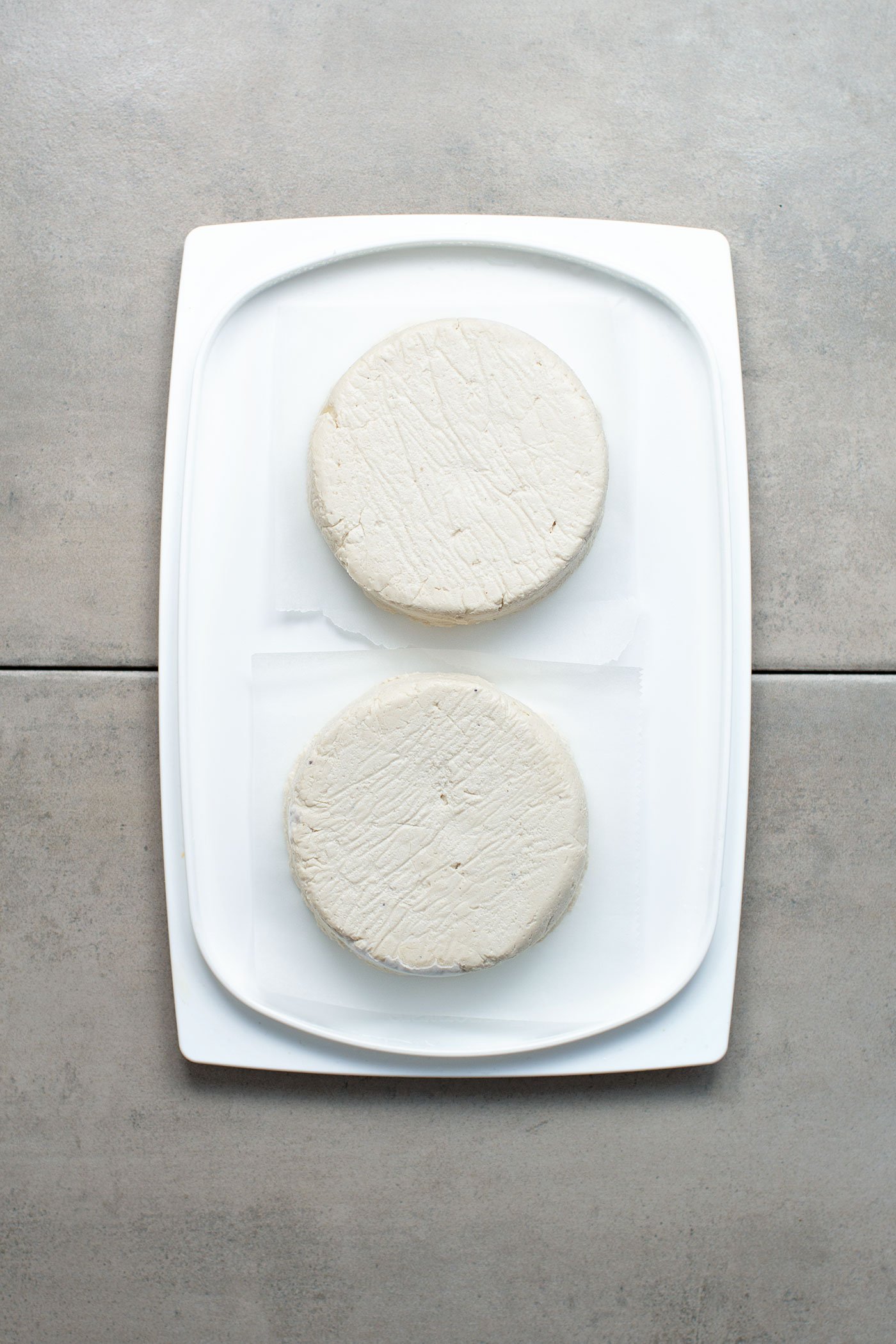 The preparation of the cheese is quite simple. Blend soaked cashews with water and cultures until smooth. For a little hint of sweetness, I added a tablespoon of sweet white miso, totally optional, but it adds another level of flavor, in my opinion.
Once your mixture is smooth, transfer to round springform pans, cover with plastic film, and refrigerate overnight.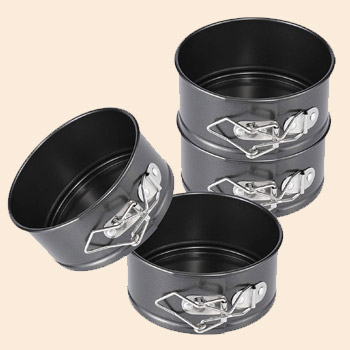 Springform Pans
While you can use any mould to shape your cheeses (large cookie cutters work great too), I highly recommend using springform pans, it makes the process much easier.
Regarding the aging temperature, you want to age your cheese the whole time at 55-57°F (13-14°C).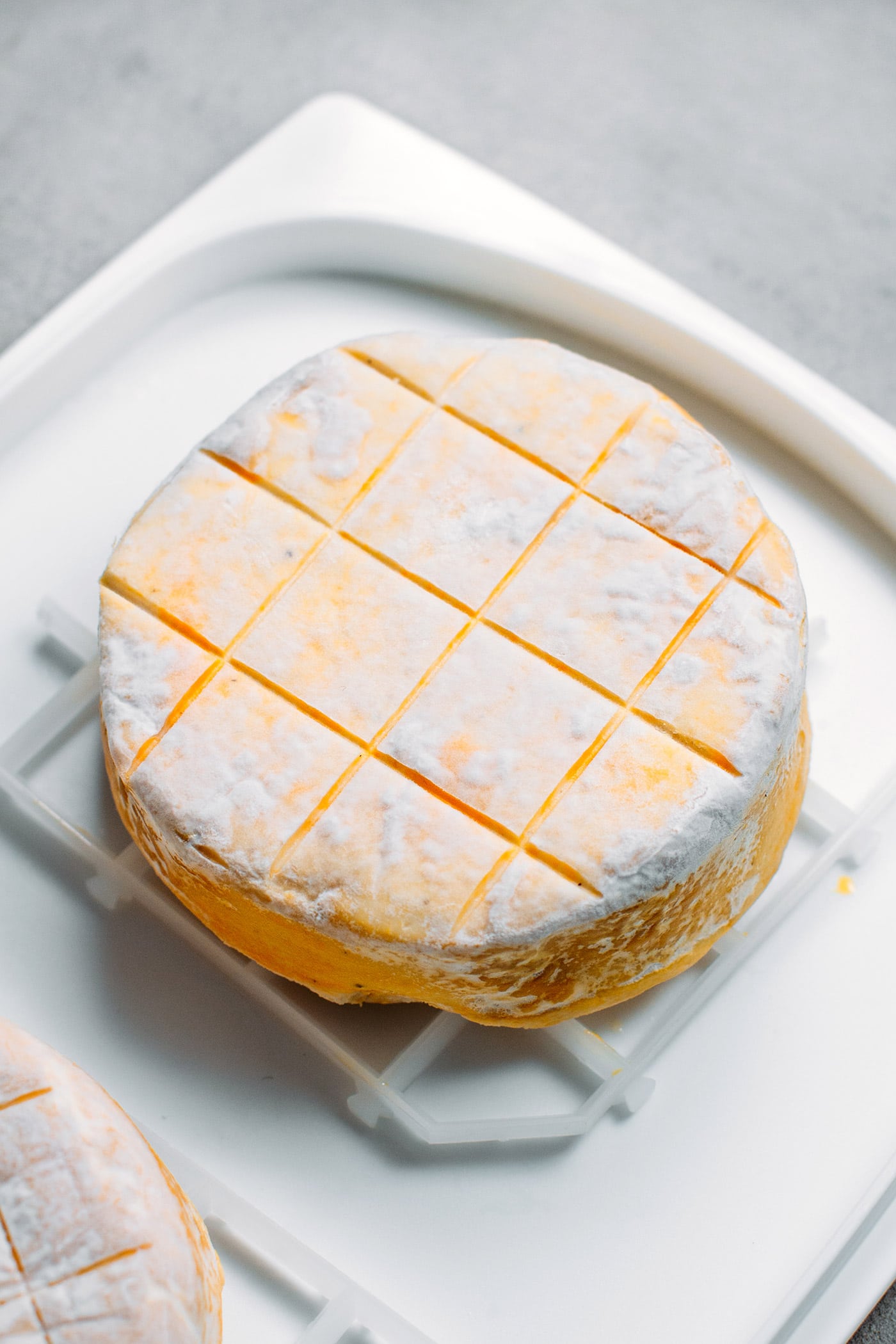 The next day, it's time to salt your cheese: sprinkle salt on each side and gently rub it with your finger.
It's also time to prepare the brine we will use to wash the cheeses daily. The brine consists of water, salt, annatto coloring, Geotrichum Candidum and B. Linens (to kickstart a bit the mold growth), and the alcohol of your choice. I went with cognac, but almost any type will work.
After 2-3 days, you should start to see some white mold appearing. That's a good sign! It is actually the geotrichum candidum. At this point, you can start washing the cheese.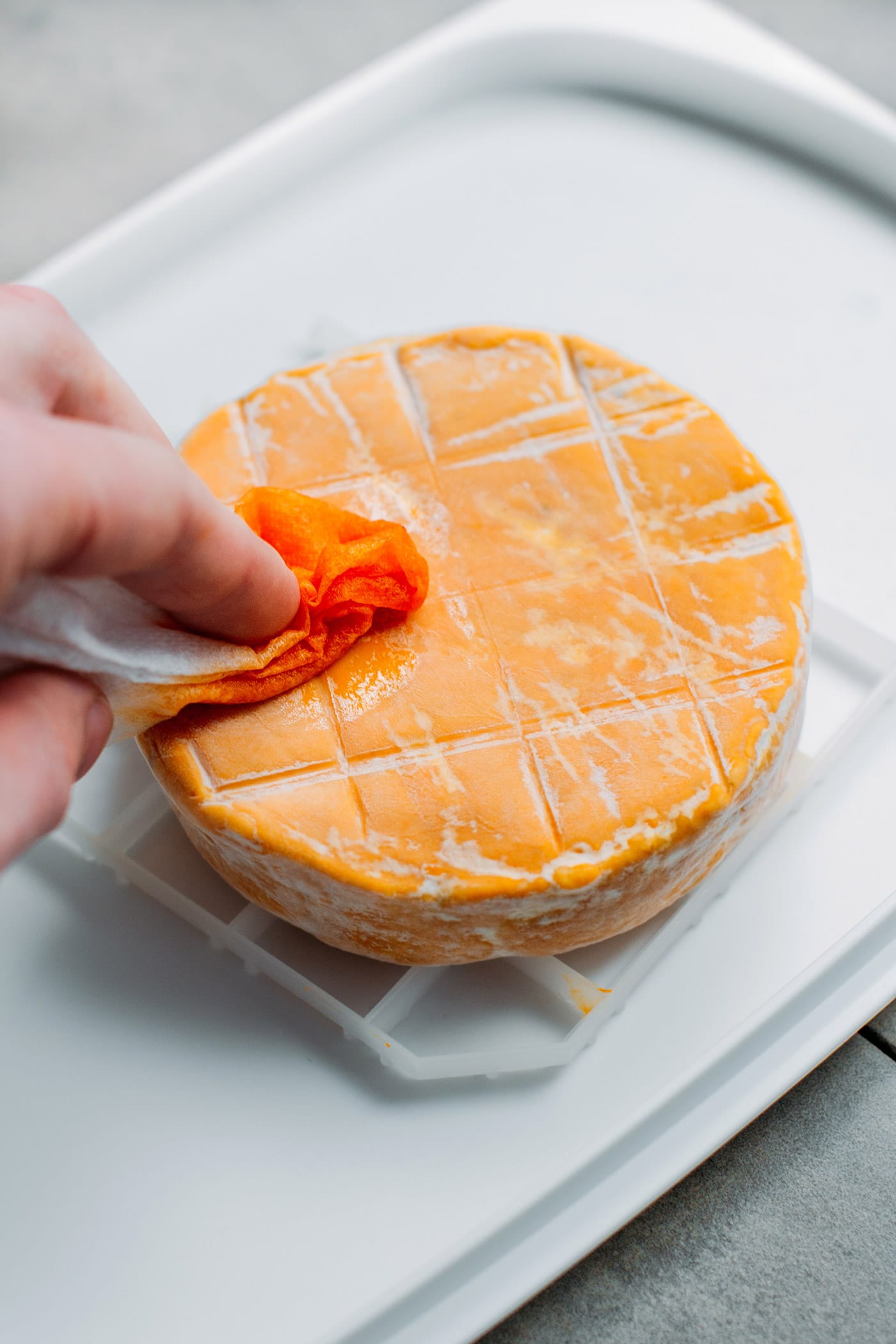 Be gentle when washing; you don't want to scrape off a layer of cheese. Just lightly rub the sides and faces. I recommend using a kitchen paper towel to wash the cheese. I found that to be the easiest way. Otherwise, you have to use a clean kitchen towel every time.
I usually recommend waiting one day after the first wash before flipping the cheese and washing the other face. After that, cheeses should be cleaned once a day (it's okay if you miss a day!). A soft rind will form after 5-6 days, making it easier to wash them.
You can see below the cheese after getting washed. It's still slightly shiny but not wet. Don't drown them!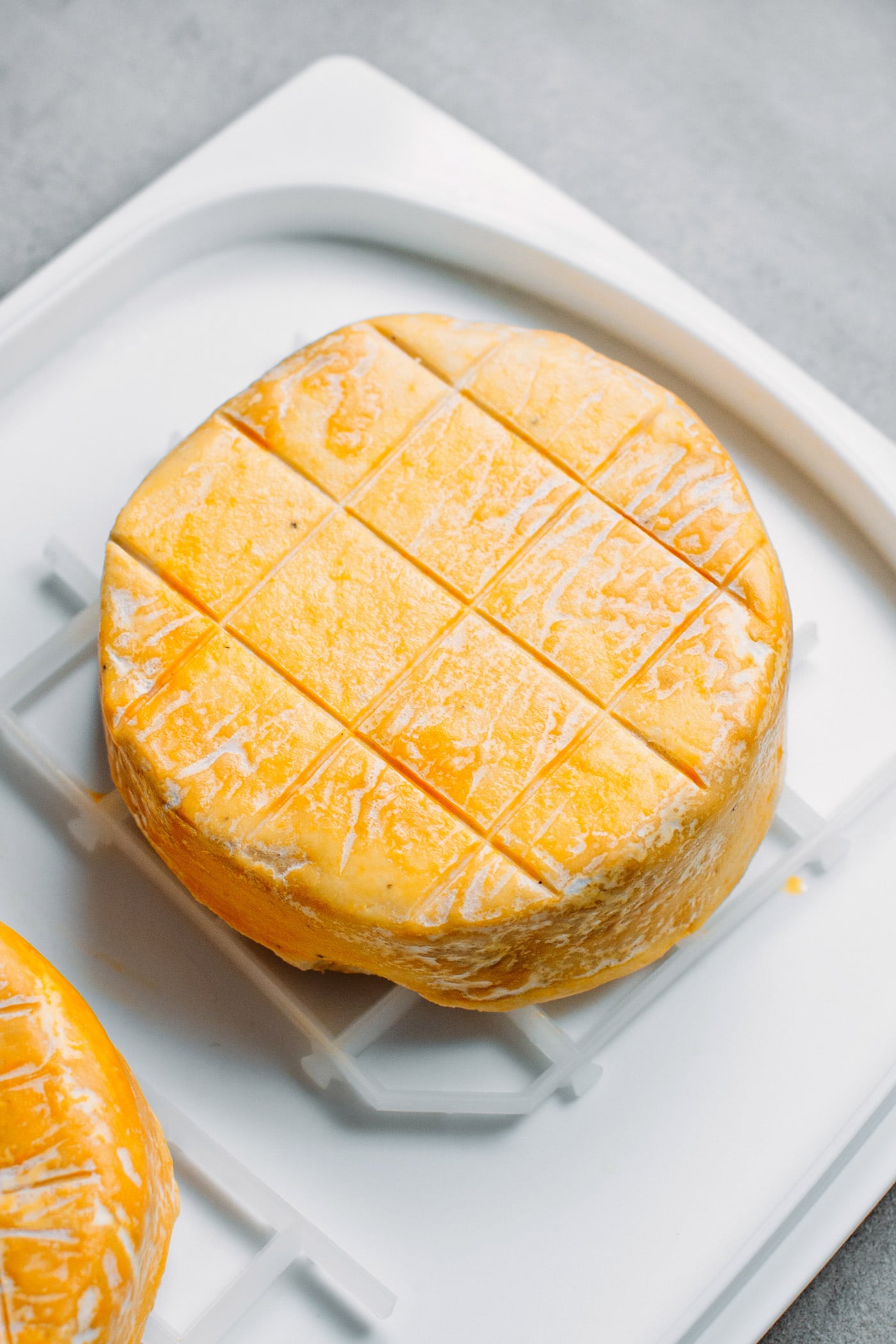 Wash your cheese daily and always keep them in a container to keep enough moisture to allow good mold growth. After about 20 days, your cheese should be ready to eat and have a nice orange color and a sticky rind. If you want to ripen them a bit more, wrap your cheese in cheese paper and let them age for another 7-15 days in the refrigerator, the flavors will develop even more.
The white "dust" you see on the cheese is the geotrichum candidum which is still growing a bit, even after washing it multiple times. That is normal, and I think it makes the cheese look cooler.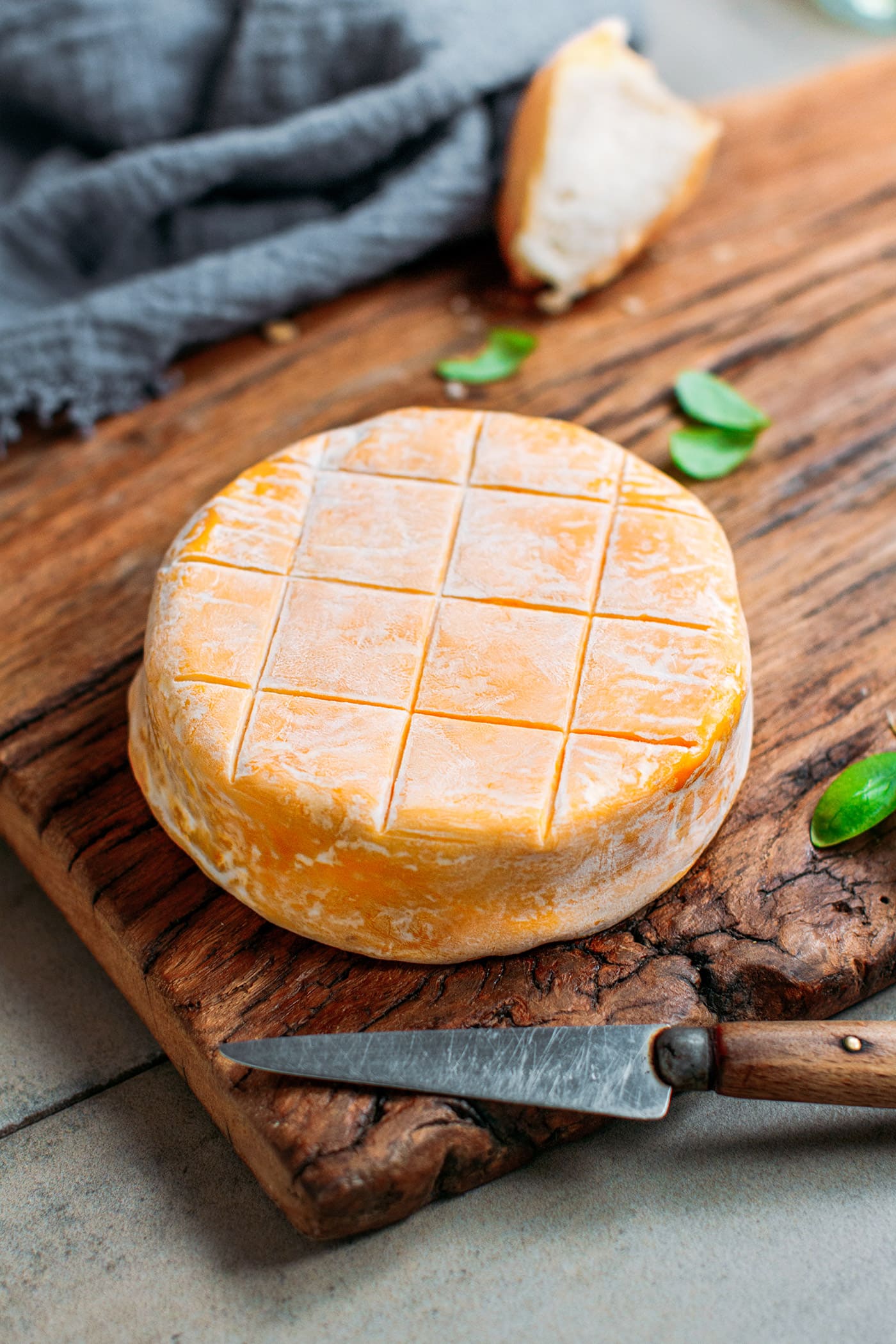 I also tried smoking this cheese. It's amazing! It's super creamy with a deep and warming smoky flavor. If you are interested in learning how to smoke vegan cheese, check out the method on the Hickory Smoked Vegan Cheese recipe post!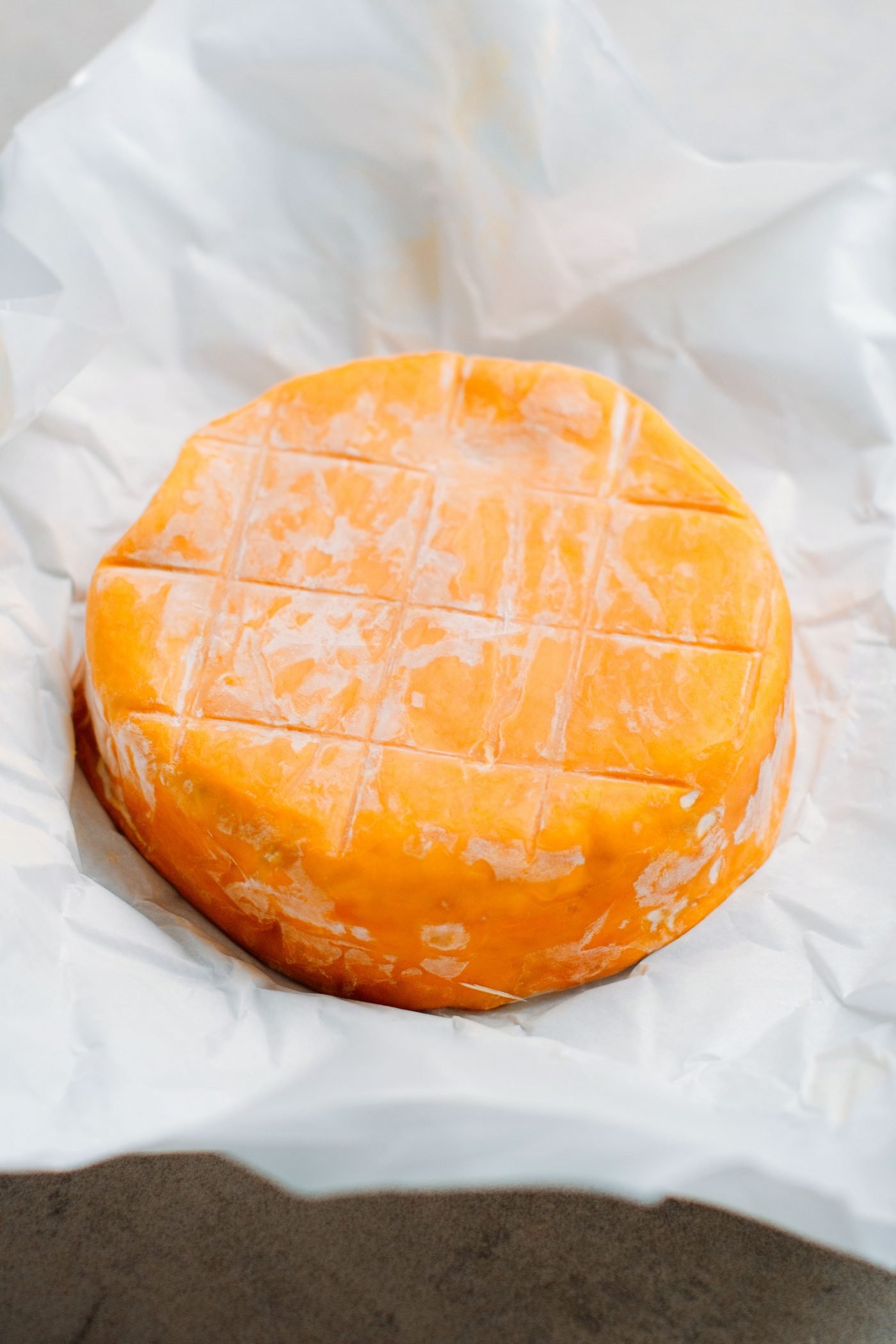 What is the best way to enjoy this vegan washed-rind cheese? Keep it simple, with a slice of bread or on toast. It goes well with sweet white wines like Sauternes, Gewurztraminer, or Muscat!
Looking for more vegan cheese recipes? Check out the Vegan Aged Camembert, Vegan Blue Cheese, Hickory Smoked Vegan Cheese, or this Sun-Dried Tomato Camembert!
Let me know in the comments if you try this Vegan Washed-Rind Cheese recipe!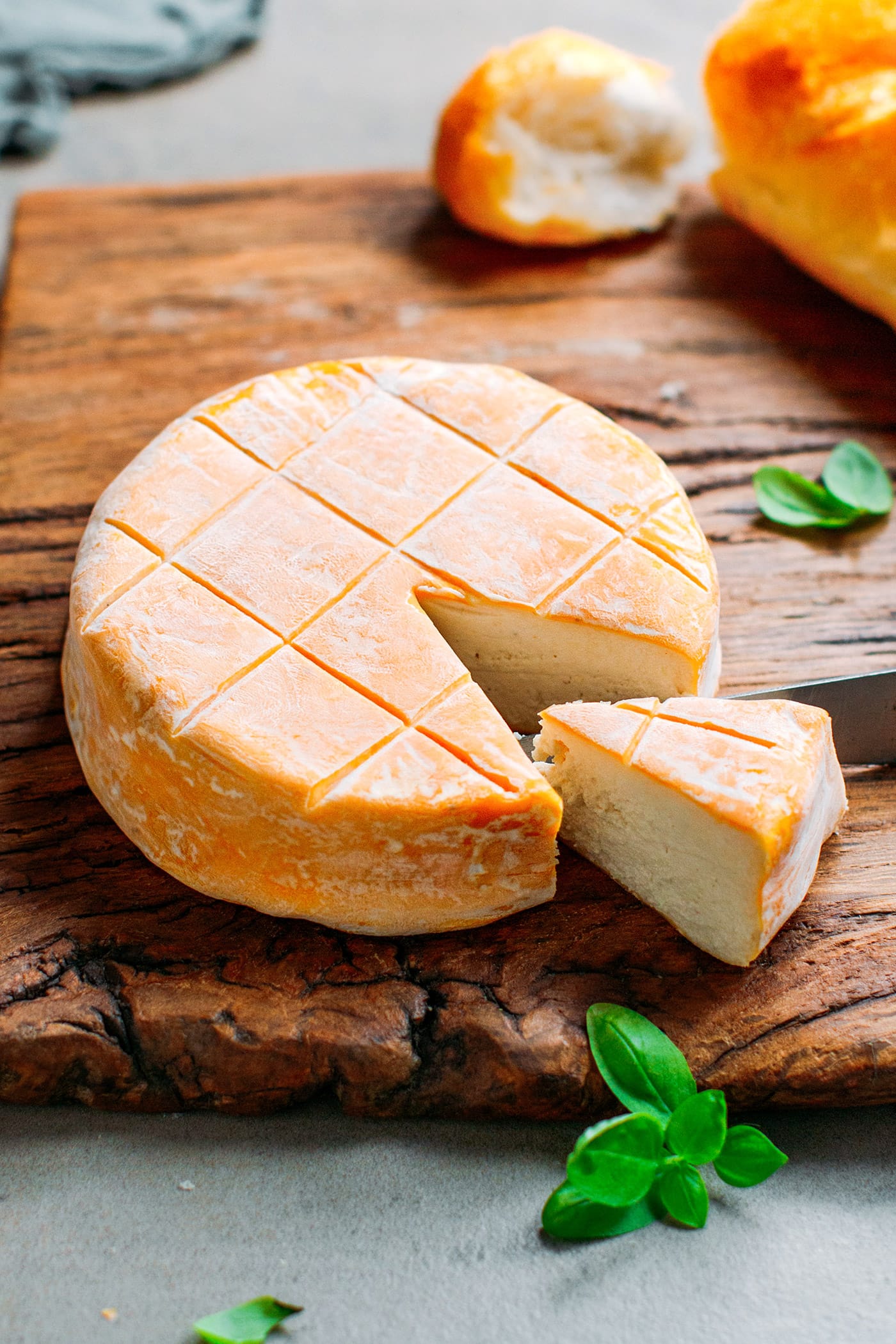 Recipe
Vegan Washed-Rind Cheese
Learn how to make your own aged washed-rind vegan cheese! It's stinky, super creamy, and completely vegan!
Ingredients
Wash
1

cup

water

2

tbsp

cognac

1/4

tsp

salt

1/2

tsp

annatto coloring

1/16

tsp each

geotrichum candidum and b. linens
Instructions
Preparing The Cheeses
Drain your cashews and transfer them to a large mixing bowl. Bring a large pot of water to a boil. Once boiling, pour the water over the cashews and let it sit for about 30 seconds. This step helps kill possible bad bacteria.

Drain the cashews and let them cool for a few minutes. Transfer to a high-speed blender, add the water, and blend until you get a smooth mixture. It should have the consistency of a very thick cream cheese. Make sure your mixture is not warm. If it is, wait a bit until it is not warmer than room temperature.

Add the sweet white miso, mesophilic, geotrichum candidum, and b. linens. Blend for another 10 seconds.

Line 3 4-inch springform pans with plastic wrap. Divide the mixture between the springform pans and press it down to shape it into a wheel (use gloves or plastic wrap as the mixture is very sticky). Cover with plastic film to touch and transfer the springform pans to a refrigerator (or cold room) at a temperature of 55-57°F (13-14°C).
Salting
The next day (day 2), carefully remove the cheese from the springform pans and transfer it to a small container lined with parchment paper. Sprinkle each face of the cheese with about 1/4 tsp of salt, use your finger to spread the salt evenly on the front and sides of the cheese. At this point your cheese is still very soft, so be careful when flipping it, I recommend using a plate line with parchment paper to flip it more easily.

Close the container with the cheese inside and place it back into your refrigerator.

Prepare the brine: bring one cup of water to a boil. Remove from heat and let it cool completely. Transfer to a bowl and add the cognac, salt, annatto coloring, and cultures. Cover with plastic wrap and refrigerate.
Aging and Washing
The next day (day 3), your cheeses will have drained some water because of the salt. Use a kitchen paper towel to remove the droplets inside the container. Place your container back into the refrigerator.

On day 4, dip a piece of kitchen paper towel into your prepared brine and gently wash the top face and sides of your cheese. On day 5, flip your cheeses and repeat with the other face.

On days 5-6, you should start to see a thin layer of white mold growing. That's good news! At this point, transfer the cheeses to a small grid that fits into your container.

Wash the top face and sides of the cheese, carefully flip it and wash the other face. You will repeat this step every day for the next 15-20 days. Cheese must be kept in a container and at a temperature of 55-57°F (13-14°C) during the whole aging period. The brine must be kept in the refrigerator and will keep for about 20 days as well.

After about a week, cheeses should have developed a thin orange rind and have a subtle yeasty smell. Keep washing the cheeses everyday for at least another week.

After a total of about 20 days, wrap your cheeses in cheese paper and refrigerate for another week at a slightly colder temperature. This will allow flavors to develop.

Enjoy with bread, toast, or use as a pizza topping, to make sauces, etc! Cheeses will keep for up to 3 weeks in the refrigerator.
Nutrition
Serving:
0.25
cheese (one large slice)
|
Calories:
218
kcal
|
Carbohydrates:
12.6
g
|
Protein:
5.9
g
|
Fat:
17.5
g
|
Saturated Fat:
3.5
g
|
Sodium:
60
mg
|
Potassium:
215
mg
|
Fiber:
1.2
g
|
Sugar:
2
g
|
Calcium:
18
mg
|
Iron:
2
mg
Did you make this recipe?
Tag @fullofplants on Instagram and hashtag it #fullofplants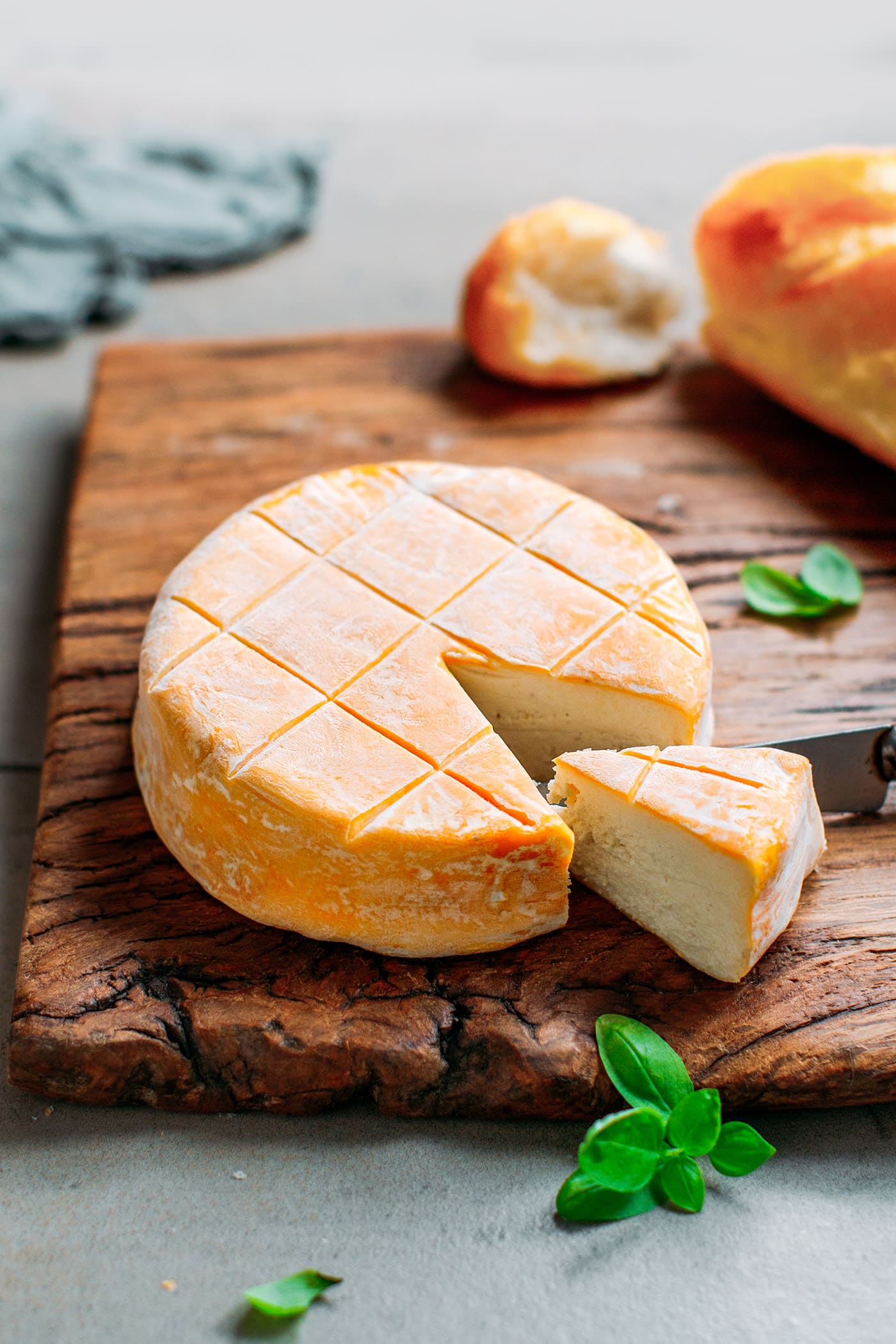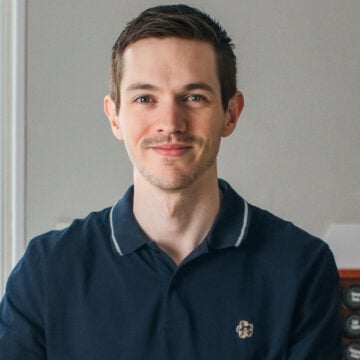 About the Author
Thomas Pagot is the founder, photographer, and recipe developer behind Full of Plants. He created the blog in 2016 as a personal cookbook for vegan recipes. Through years of recipe development, Thomas has successfully grown Full of Plants into a trusted resource for plant-based recipes.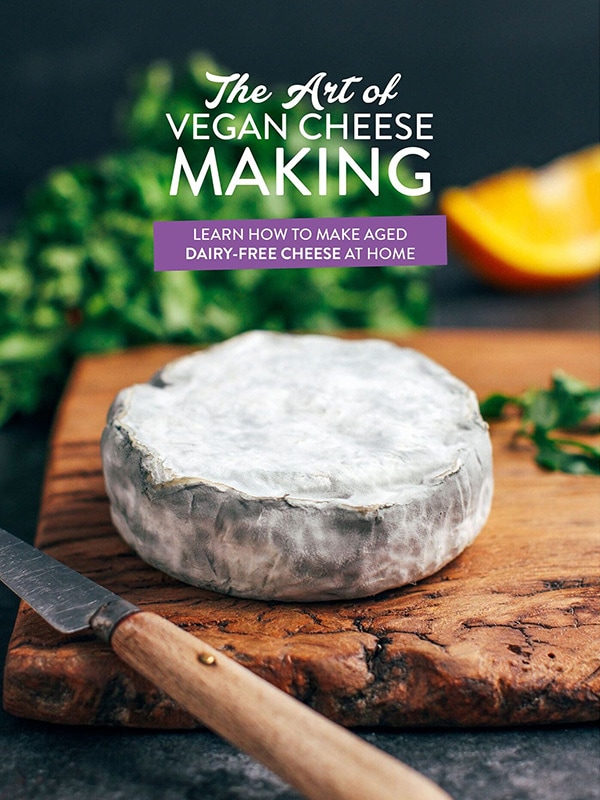 🧀 25 Mind-Blowing Vegan Cheese Recipes!
Sign up for the Full of Plants newsletter and you'll get new recipes delivered by email weekly, PLUS your FREE 100-page printable eBook!