Do you know those insanely addicting peanuts that are coated with a crunchy shell?
Well, today we are making our own! Introducing super crunchy peanuts infused with a smoky flavor! Warning: the addictiveness is real.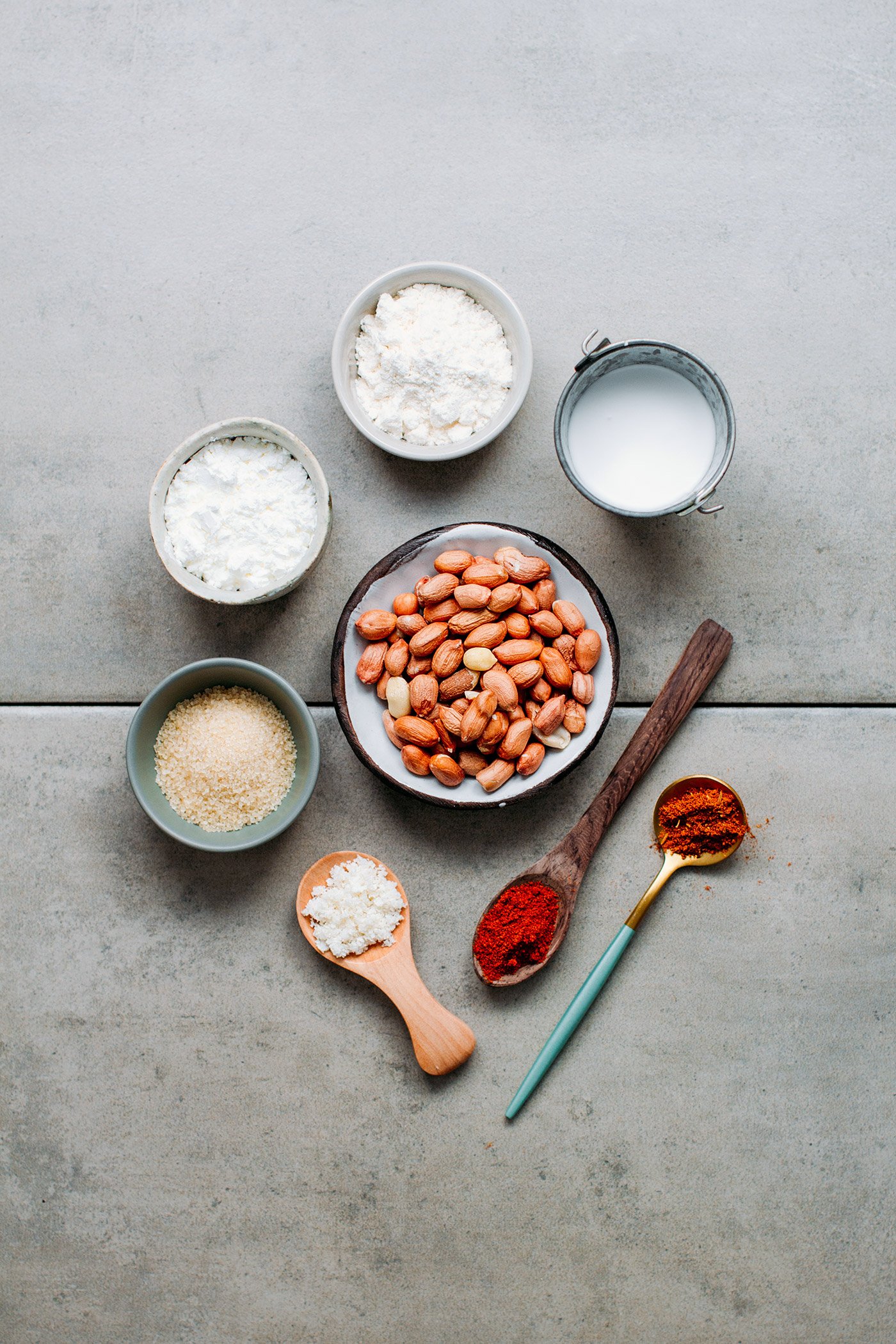 WHAT ARE COATED PEANUTS
Coated peanuts are raw peanuts that are coated with a flour mixture and then fried until golden brown. It is usually enjoyed as a snack, or served with drinks before dinner.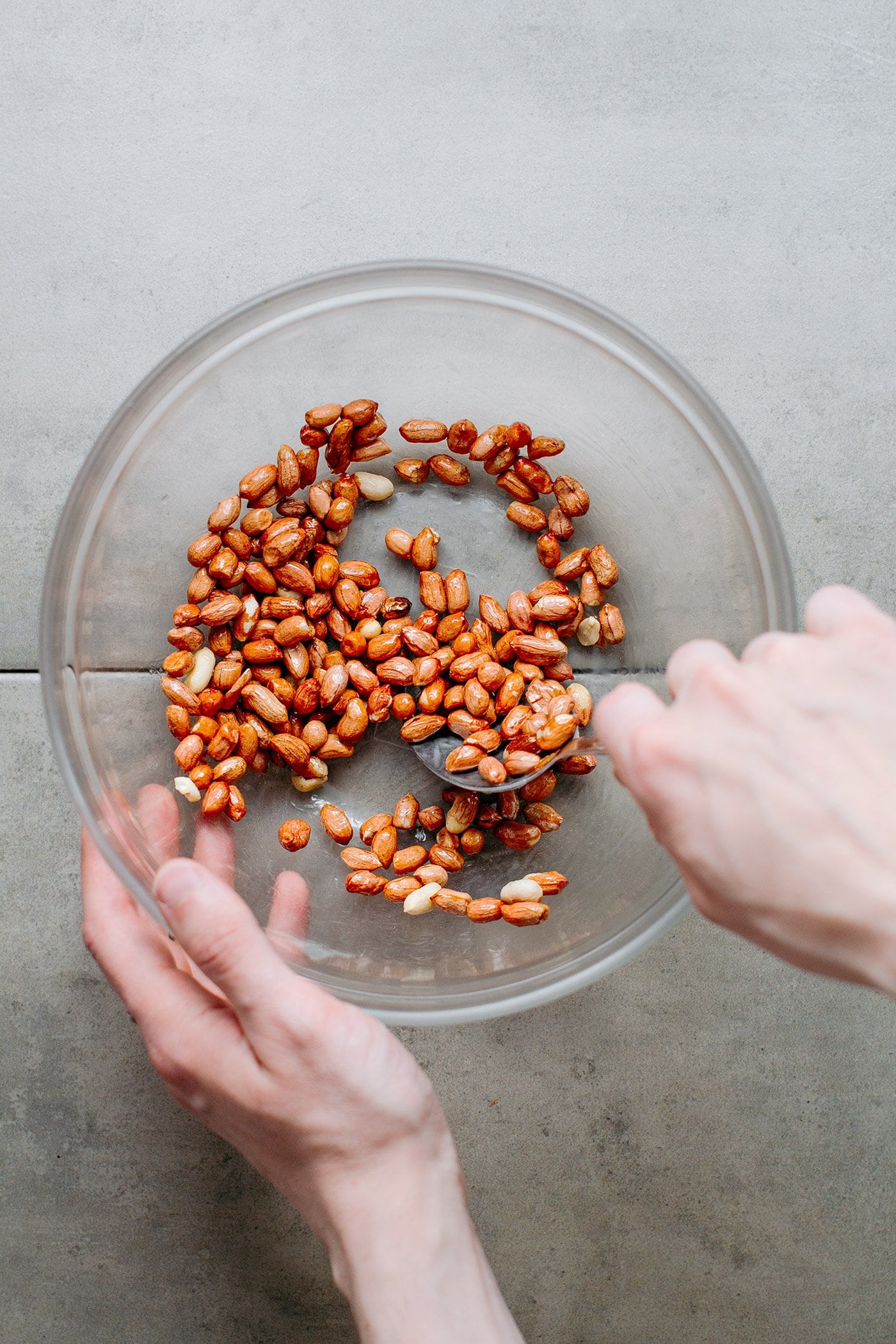 HOW TO MAKE COATED PEANUTS
Making crunchy peanuts requires about 30 minutes and just 9 basic ingredients.
First, we prepare a light syrup with coconut milk and sugar. Once the sugar has dissolved, stir in half a teaspoon of liquid smoke.
Next, comes the flour coating which consists of all-purpose flour, cornstarch, salt, as well as onion and garlic powder.
Once your syrup and flour coating are ready, it's time to coat out peanuts!
Place the peanuts in a large mixing bowl. Pour in about a tablespoon of the syrup while shaking the bowl to make sure peanuts are coated evenly.
Then, add about 2 tablespoons of the flour mixture, shaking as you add it, to coat evenly. Cover with plastic film and shake shake shake!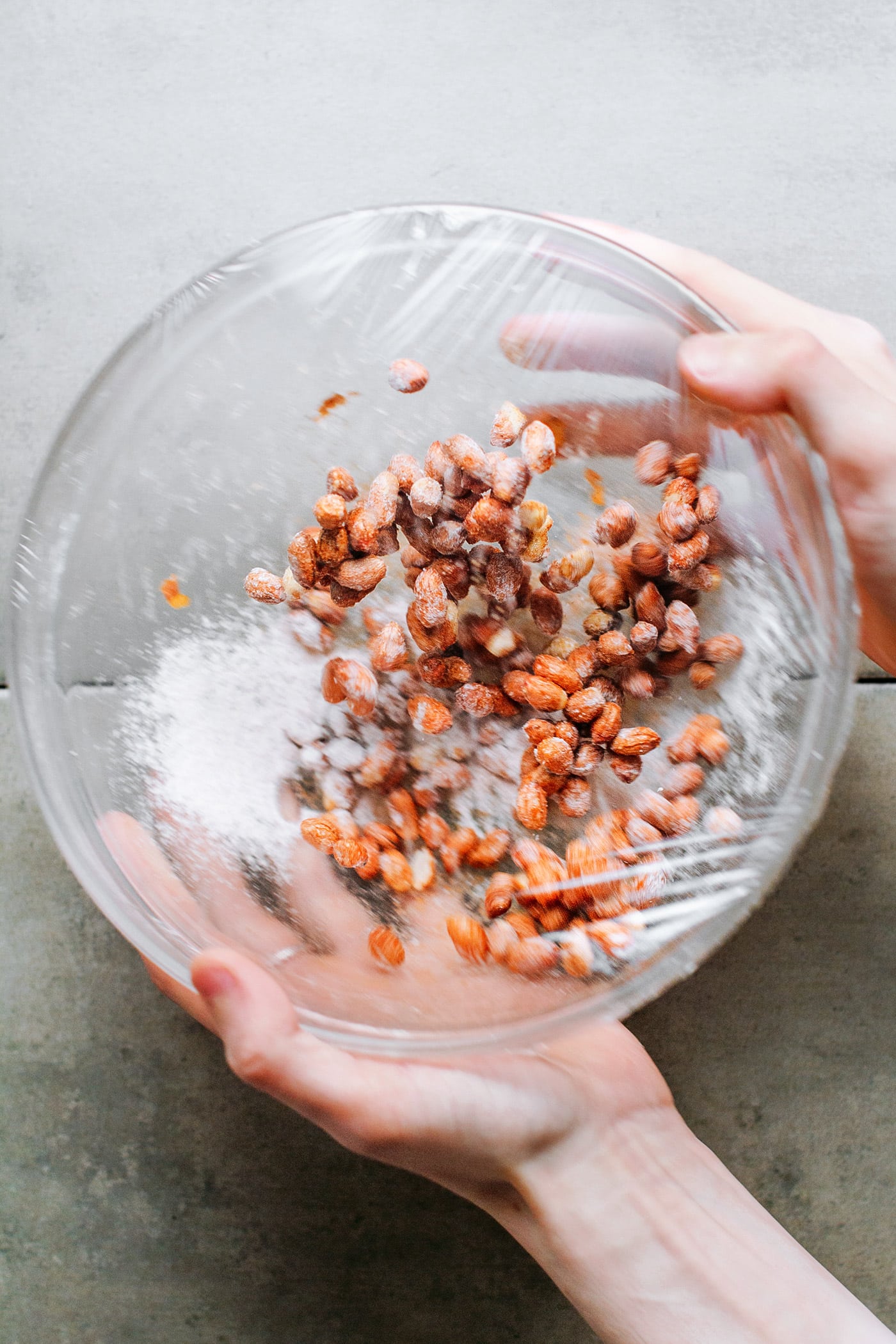 Once the peanuts are coated with the flour, repeat with more syrup and flour, about 4-5 times. Each time you add syrup and flour, the coating will thicken around the peanuts.
Tip: It's possible that some peanuts clump together, simply separate it and continue with the process. If it happens again, it means you are not adding enough flour and too much syrup.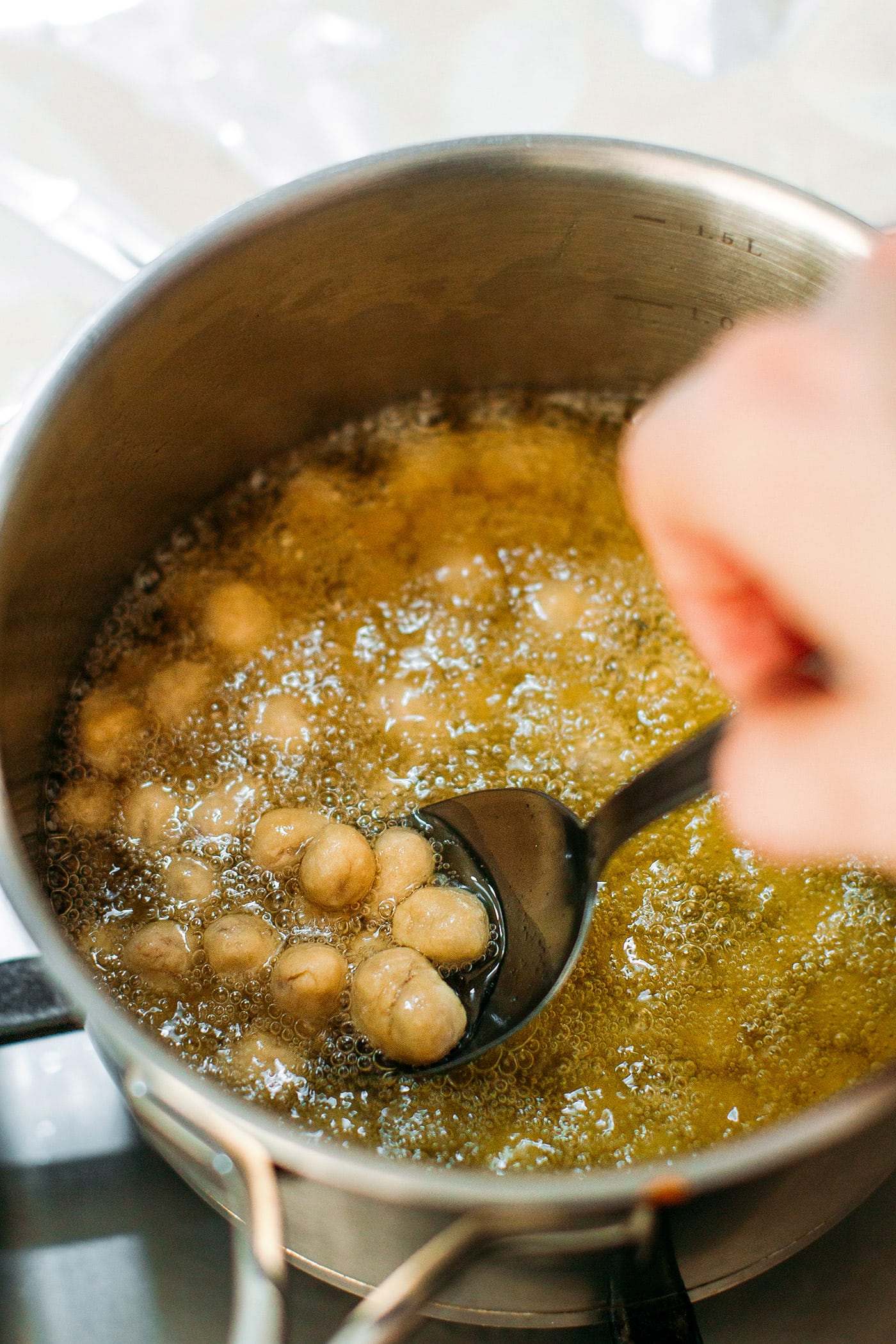 Finally, it's time to fry! Heat some oil over low-medium heat and fry the peanuts in two batches, for 5-8 minutes, or until golden brown.
For extra flavor, sprinkle smoked paprika and ground chili over the fried peanuts and stir to coat.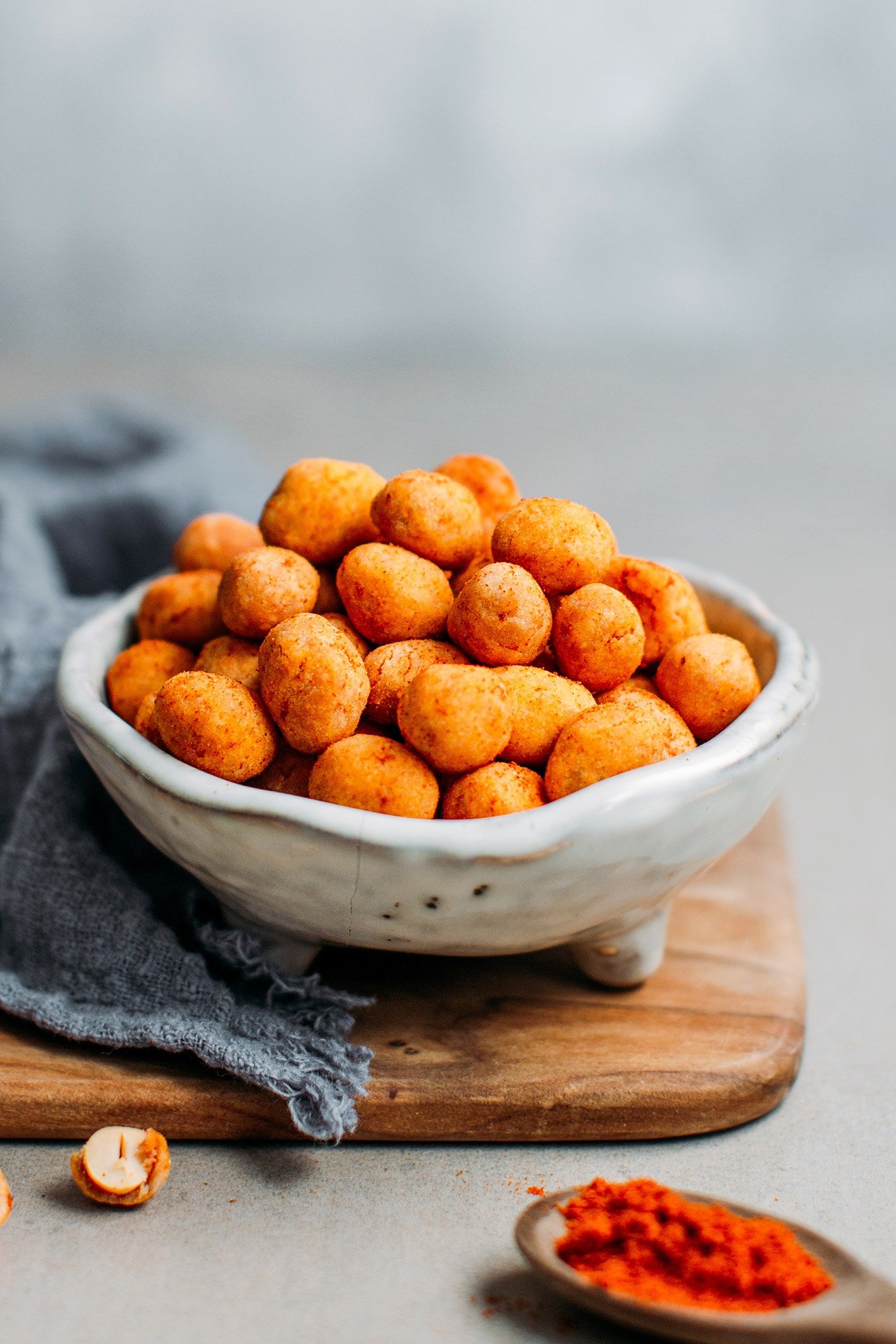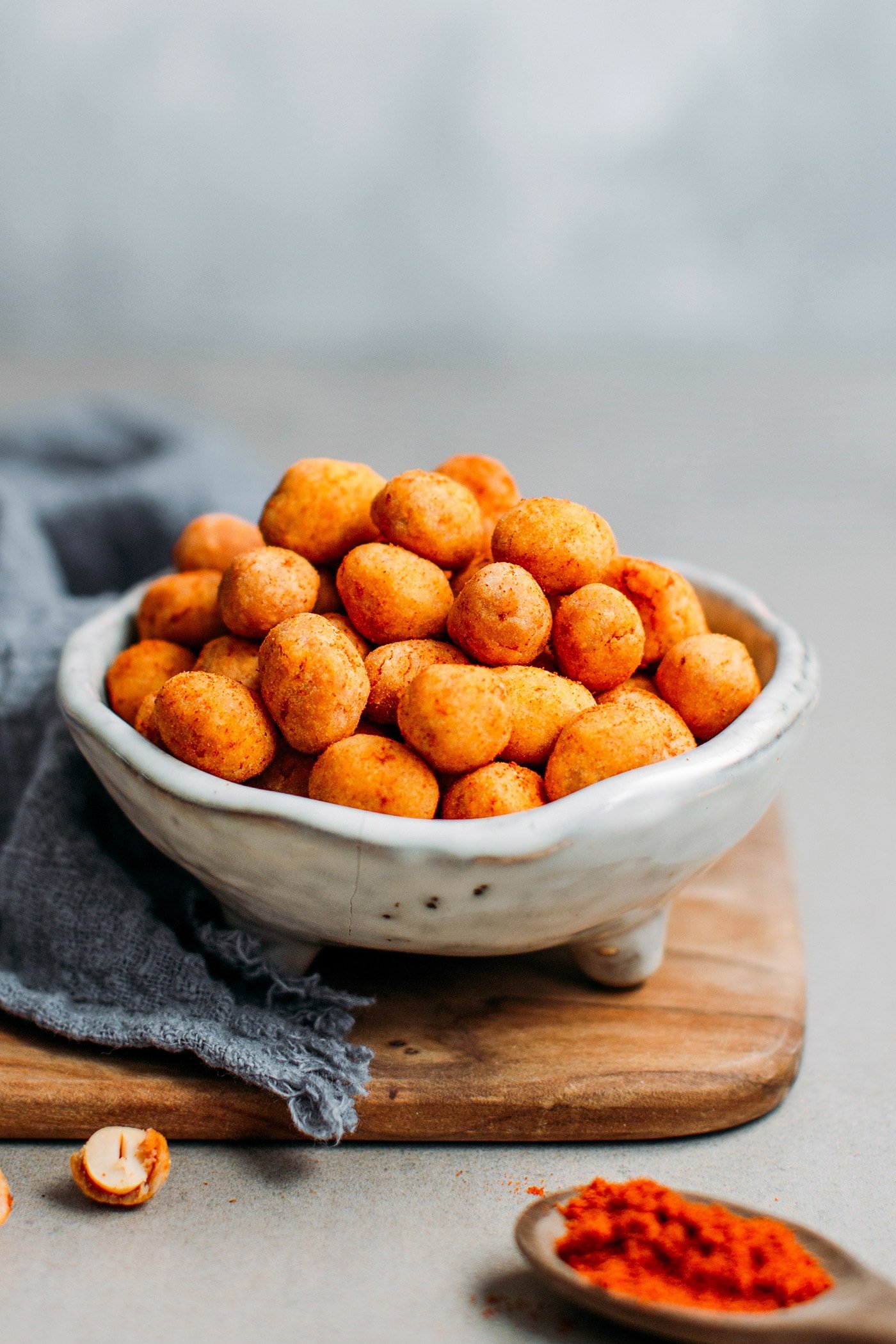 These peanuts are so good! The crunchy coating is smoky with notes of garlic and onion. I swear, you will not stop at a handful!
Looking for more snack recipes? Check out this Cumin & Lime Buckwheat Kale Chips, Curried Roasted Cashews, or these Homemade Buckwheat Flakes!
Let me know if you try this recipe!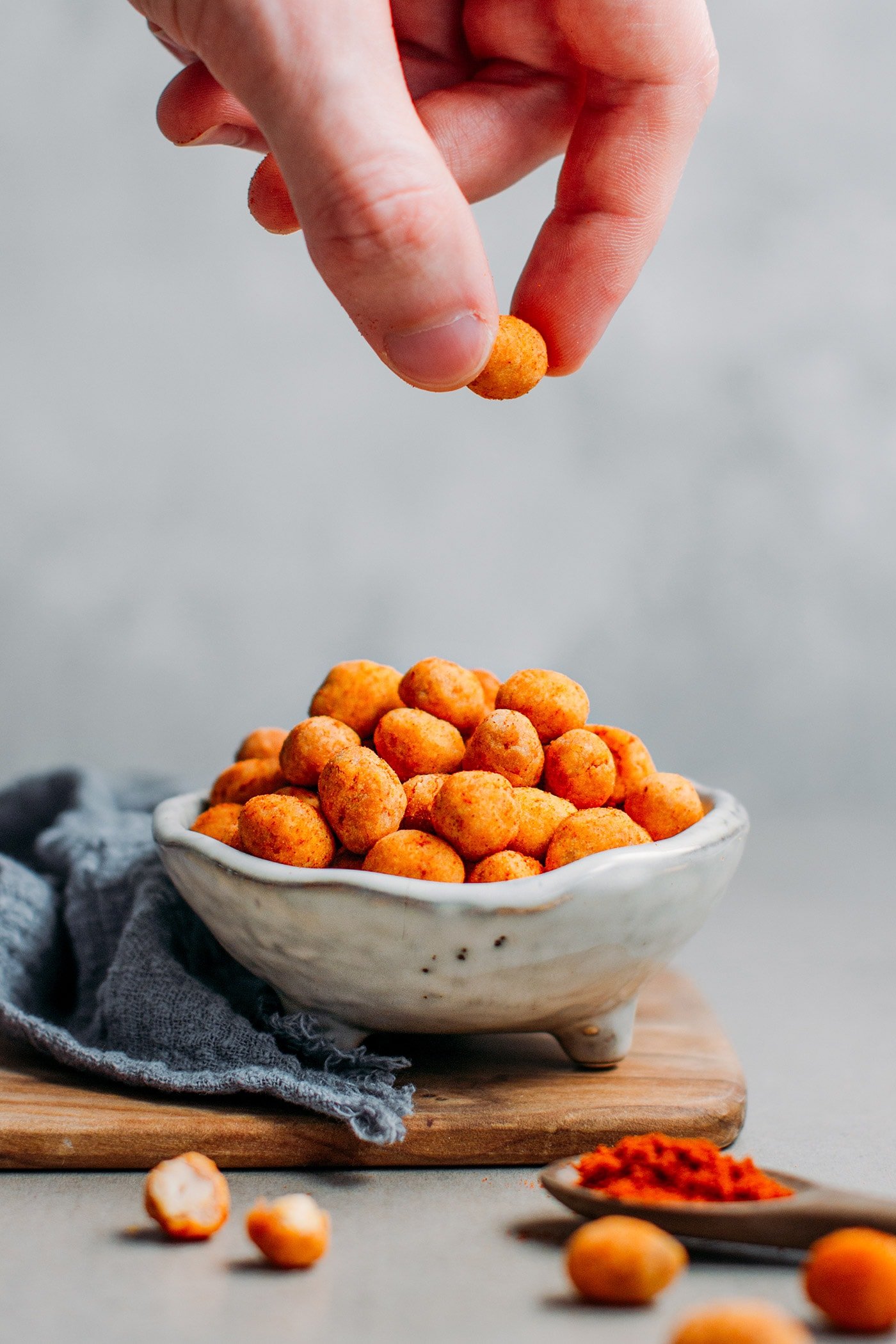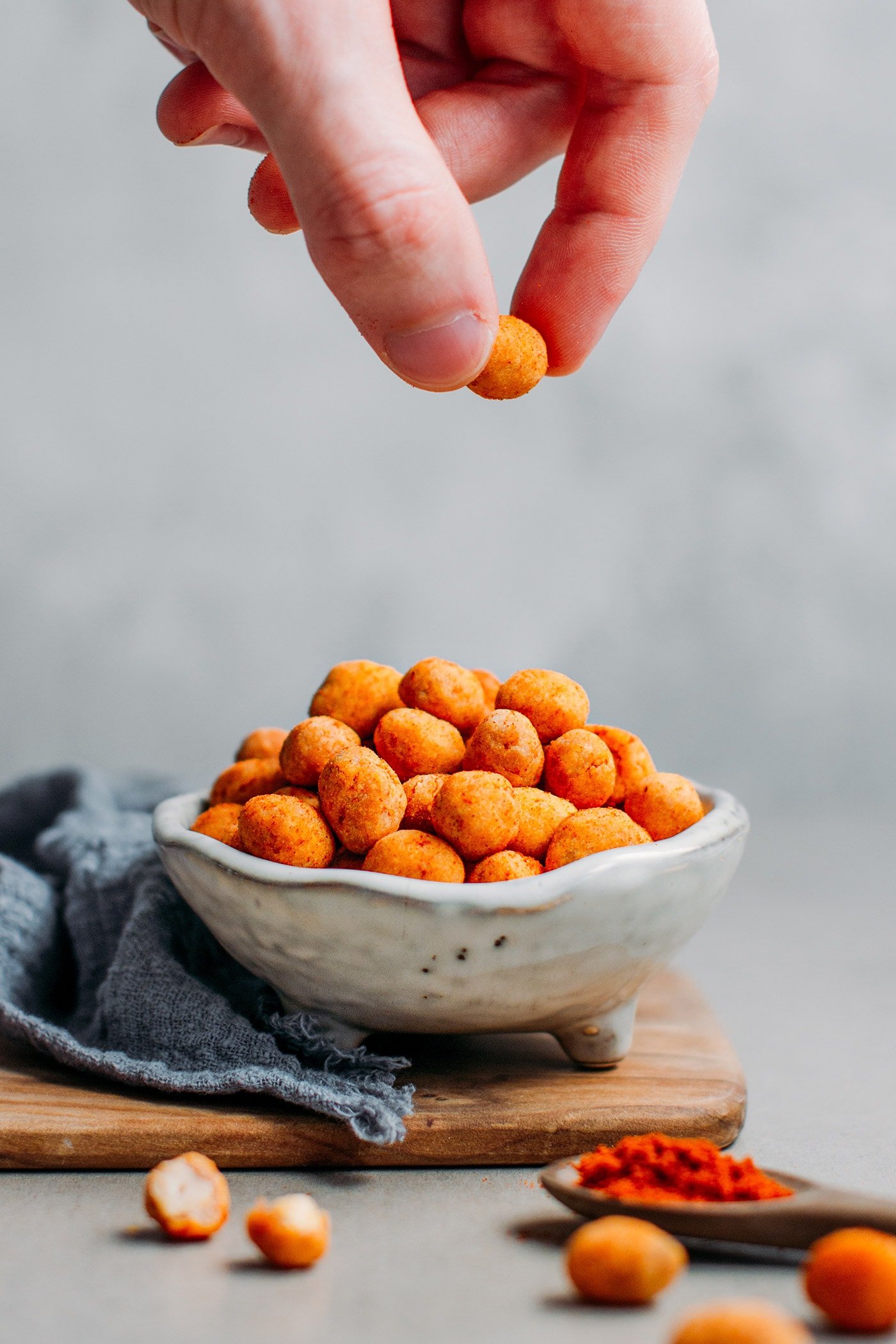 Crunchy Coated Peanuts (Bacon Flavored!)
Super crunchy peanuts with a smoky and garlicky shell. These insanely-addicting peanuts make the perfect savory snack!
Ingredients
Syrup
1/4

cup

full-fat coconut milk

1/4

cup

sugar

1/2

tsp

liquid smoke

optional, for a smoky flavor
Coating
2/3

cup

all-purpose flour

2

tbsp

cornstarch

1

tsp

onion powder

1/2

tsp

salt

1/4

tsp

garlic powder

3/4

cup

oil for frying

1/4

tsp

smoked paprika

1/8

tsp

ground chili
Instructions
Prepare the syrup: add the full-fat coconut milk and sugar to a small saucepan. Heat over medium heat, stirring regularly until it comes to a boil. Remove from heat, and stir in the liquid smoke. Let cool a little bit while you prepare the flour coating.

To a medium size mixing bowl, add the flour, cornstarch, onion powder, salt, and garlic powder. Whisk until combined.

Add the raw peanuts to a large mixing bowl. Pour about one tablespoon of the syrup over the peanuts and shake the bowl to coat. Next, add a couple of tablespoons of the flour mixture over the peanuts and shake again to coat the peanuts evenly. (I cover the mixing bowl with a plastic film while shaking to prevent peanuts from jumping out of it.)

Repeat the same process 4-5 times: add syrup, shake to coat. Then add flour and shake again. The peanuts will have a thick coating of flour once you have used up all the syrup and flour.

Heat the oil in a deep saucepan, or skillet over low-medium heat. Once hot, add half of the peanuts and fry for 6-8 minutes, or until golden brown. Note: do not heat over medium-high heat otherwise the coating will brown too quickly and the peanuts will not cook inside.

Remove the peanuts from the oil using a slotted spoon and transfer to a plate lined with a kitchen paper towel to remove excess oil. Repeat with the remaining peanuts.

Finally, sprinkle smoked paprika and chili over the fried peanuts and stir to coat. Let cool completely and enjoy!

Crunchy peanuts will keep for up to 1 week at room temperature in an airtight container.
DID YOU MAKE THIS RECIPE?
Tag @fullofplants on Instagram and hashtag it #fullofplants