Sweet soups were a discovery for me, and I can now say I got addicted!
I tried countless black sesame soups while in Vietnam and one of them was far superior to others. After many tries to get the same flavor and smooth, yet thick texture, I finally nailed it! This is definitely my favorite sweet soup of all!
Don't get scared by its unappetizing look, this soup is delicious! It's perfectly sweet, warming and has a nutty, toasted flavor.
Jump to: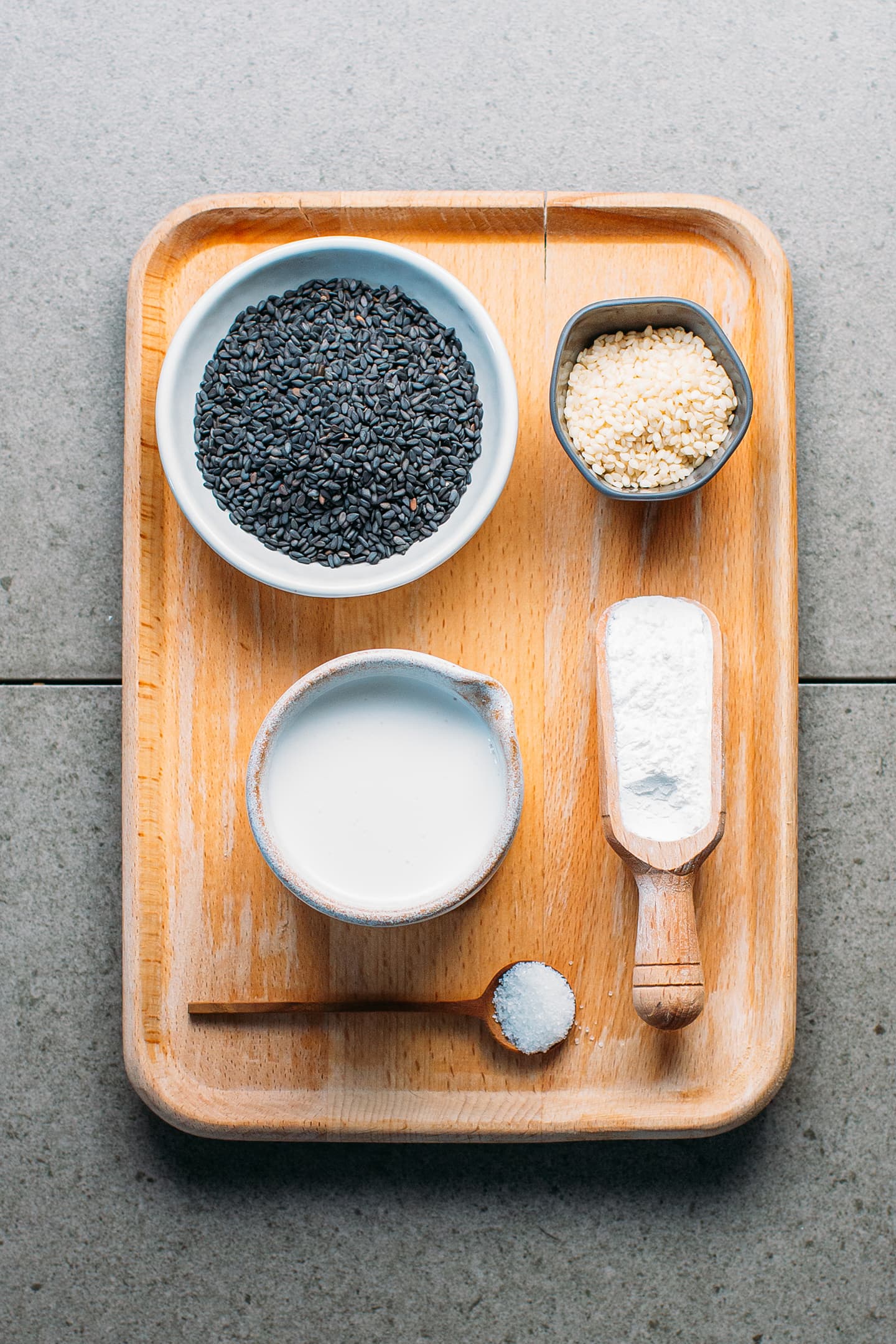 📔 What is Black Sesame Soup?
Black sesame soup is an Asian dessert very popular is China and Viet Nam. It consists of toasted black sesame seeds blended with water, rice, and sugar. It is served piping hot in small bowls and enjoyed as a snack.
While black sesame soup is often served alone, it can also be served with glutinous rice balls called "tang yuan".
🥣 How to Make Black Sesame Soup
Start by toasting the seeds in a pan over medium heat. As it can be hard to know exactly when black sesame seeds are toasted (and not burned), I recommend adding a tablespoon of white sesame seeds as well.
Once the white sesame seeds are golden brown, remove from heat and let cool a few minutes. Next, blend them with water and then strain it through a nut milk bag to get black sesame juice.
Next, pour the black sesame juice into a saucepan and add the rest of the ingredients: full-fat coconut milk for creaminess, sugar, a good pinch of salt, and glutinous rice flour to help it thicken. Bring to a boil and whisk until thickened, that's it!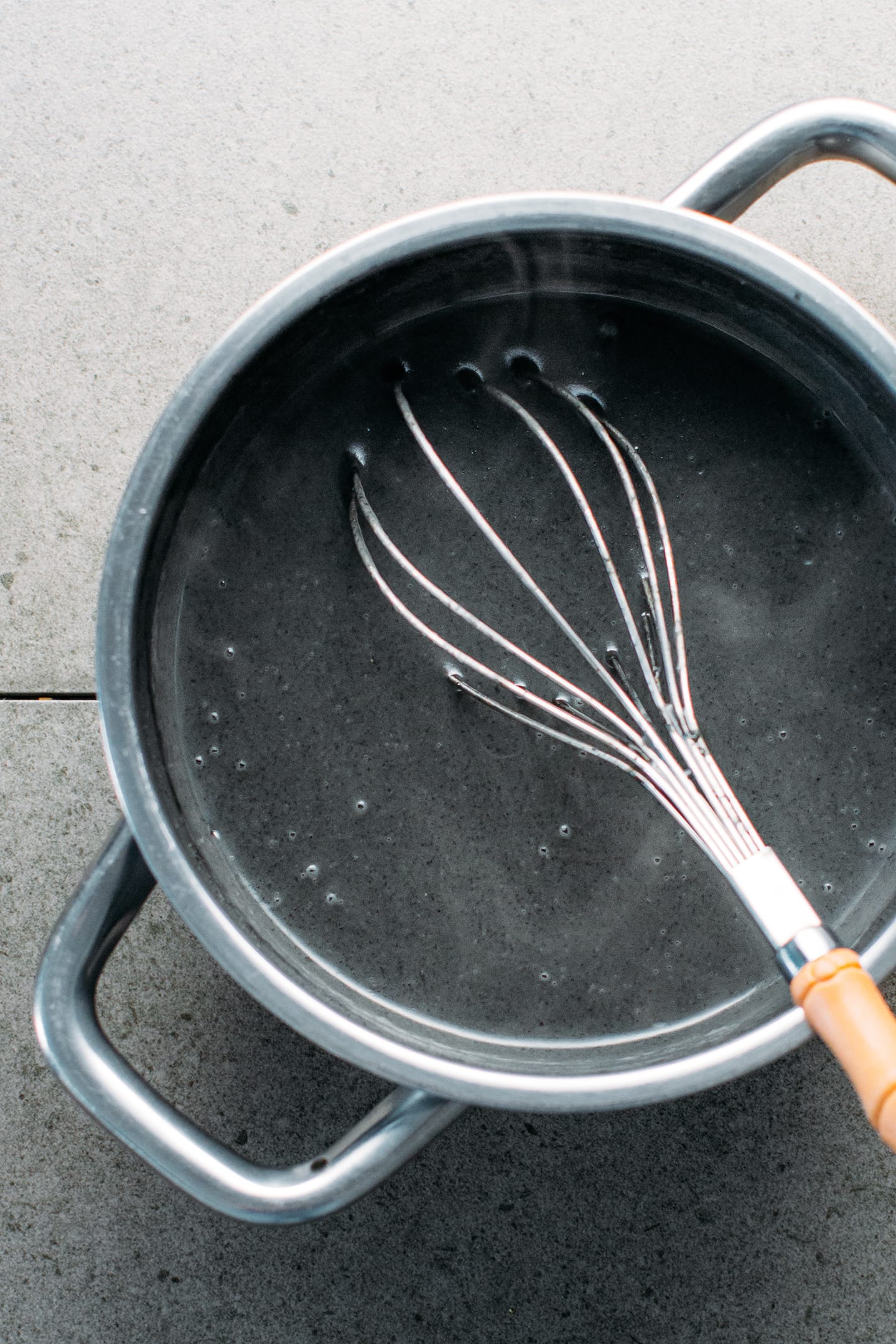 Serve this black sesame soup warm, topped with roasted peanuts, or coconut flakes! A bowl of this soup + Netflix = the coziest afternoon (or evening) ever.
💬 FAQ
Is black sesame soup healthy? Black sesame seeds are high in antioxidants like iron and vitamin B, which are said to reduce aging and improve memory. It is however a dessert, and seeds are high in fat, so enjoy with moderation.
Is this recipe authentic? There is not one single authentic recipe, but I tried to make it as close as possible to the Vietnamese version of the soup. While some recipes do not call for straining the black sesame milk, I believe it yields a much smoother texture.
Can I use white sesame seeds? It will work but the flavor will be different, a little bit less nutty. It will still be delicious though!
I hope you will to love this soup as much as I do. It is super easy to make, perfectly sweet and nutty, and so comforting! A delicious afternoon snack!
If you are looking for different kinds of sweet soup, check out this Sweet Vanilla Mung Bean Soup, Sweet Peanut Soup, !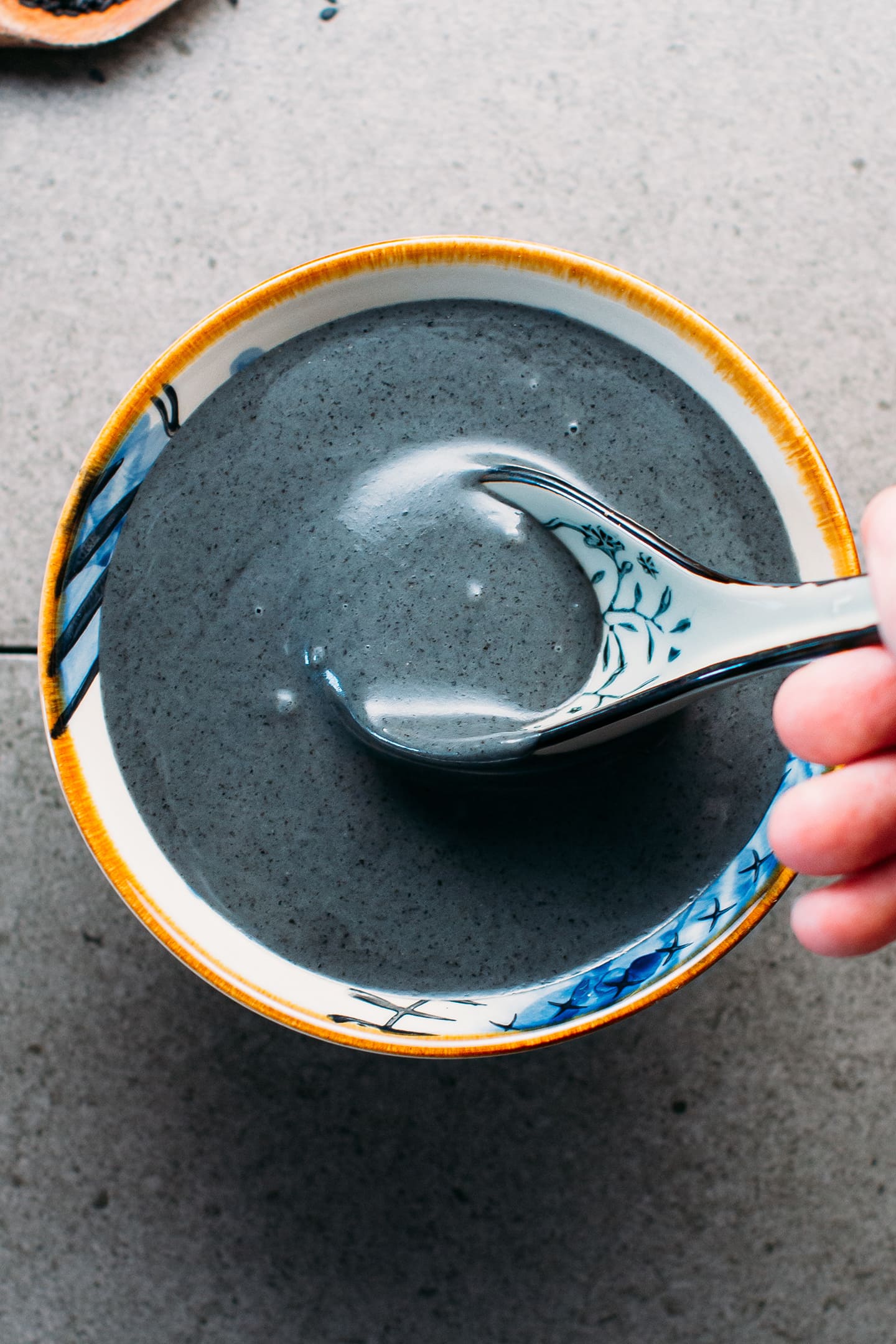 📖 Recipe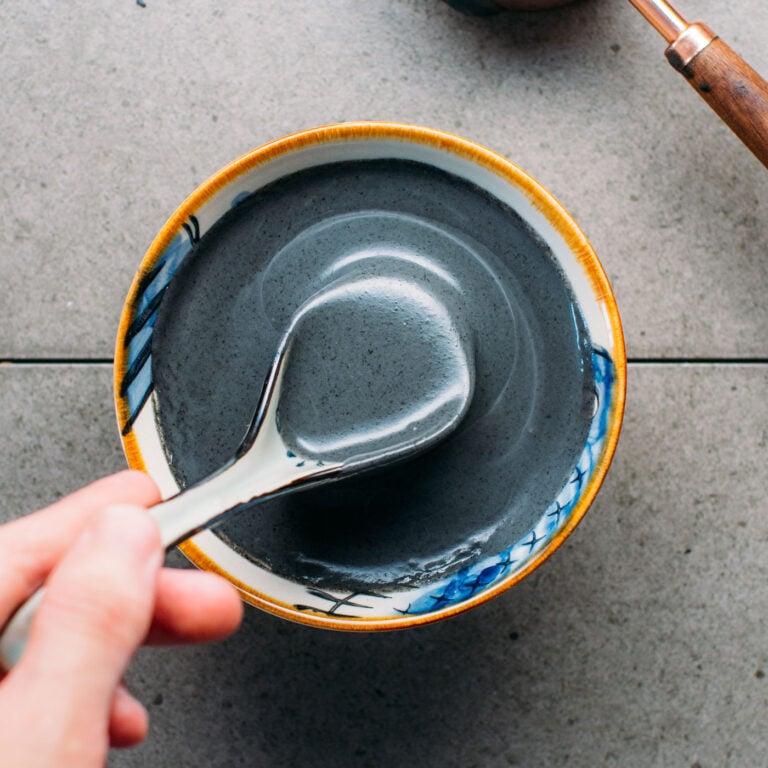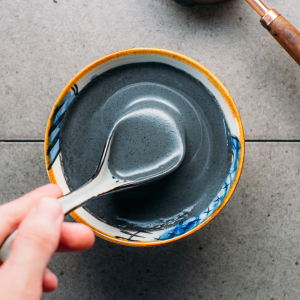 Sweet Black Sesame Soup
Silky smooth black sesame soup that is perfectly sweet and nutty with a subtle coconut flavor. This sweet soup makes a delicious snack or dessert! Vegan + GF!
Ingredients
½

cup

black sesame seeds

1

tablespoon

white sesame seeds

1

cup

water

1

cup

full-fat coconut milk

3

tablespoon

sugar*

⅛

teaspoon

salt

2

tablespoon

glutinous rice flour diluted in 3 tablespoon water
Instructions
Place the black and white sesame seeds in a large skillet. Heat over medium heat and toast until the white sesame seeds turn golden brown. Stir regularly to make sure all the seeds are evenly toasted. This step should take around 5 minutes. Once the white sesame seeds are golden brown, immediately transfer to a blender. You don't want to let the seeds inside the skillet or they might burn.

Let the seeds cool for about 5 minutes. Pour 1 cup of water in the blender and blend on high-speed for about 1 minute. Strain the black sesame mixture through a fine sieve and keep the black sesame juice. Discard the sesame pulp, or use in baked goods.

Transfer the black sesame juice to a saucepan. Add the full-fat coconut milk, sugar, and salt. Heat over medium heat for about 5 minutes. Add the dissolved glutinous rice flour and heat for another 2 minutes, whisking constantly until it starts to boil and thickens.

Divide into serving bowls and serve warm! Sweet sesame soup will keep for up to 3 days in the refrigerator, reheat gently over medium heat before eating.
Notes
*Use coconut sugar or maple syrup to keep this soup refined sugar-free. It might slightly change the flavor though.
DID YOU MAKE THIS RECIPE?
Tag @fullofplants on Instagram and hashtag it #fullofplants