Eat the rainbow! You guys asked for more Asian-inspired recipes and I can't think of anything more oriental than dumplings! Introducing Black Bean Rainbow Dumplings!
These dumplings are naturally colored and filled with black beans, tofu, spinach, shiitakes, and flavored with sesame oil, soy sauce, and sriracha. They look fancy but are super easy to make!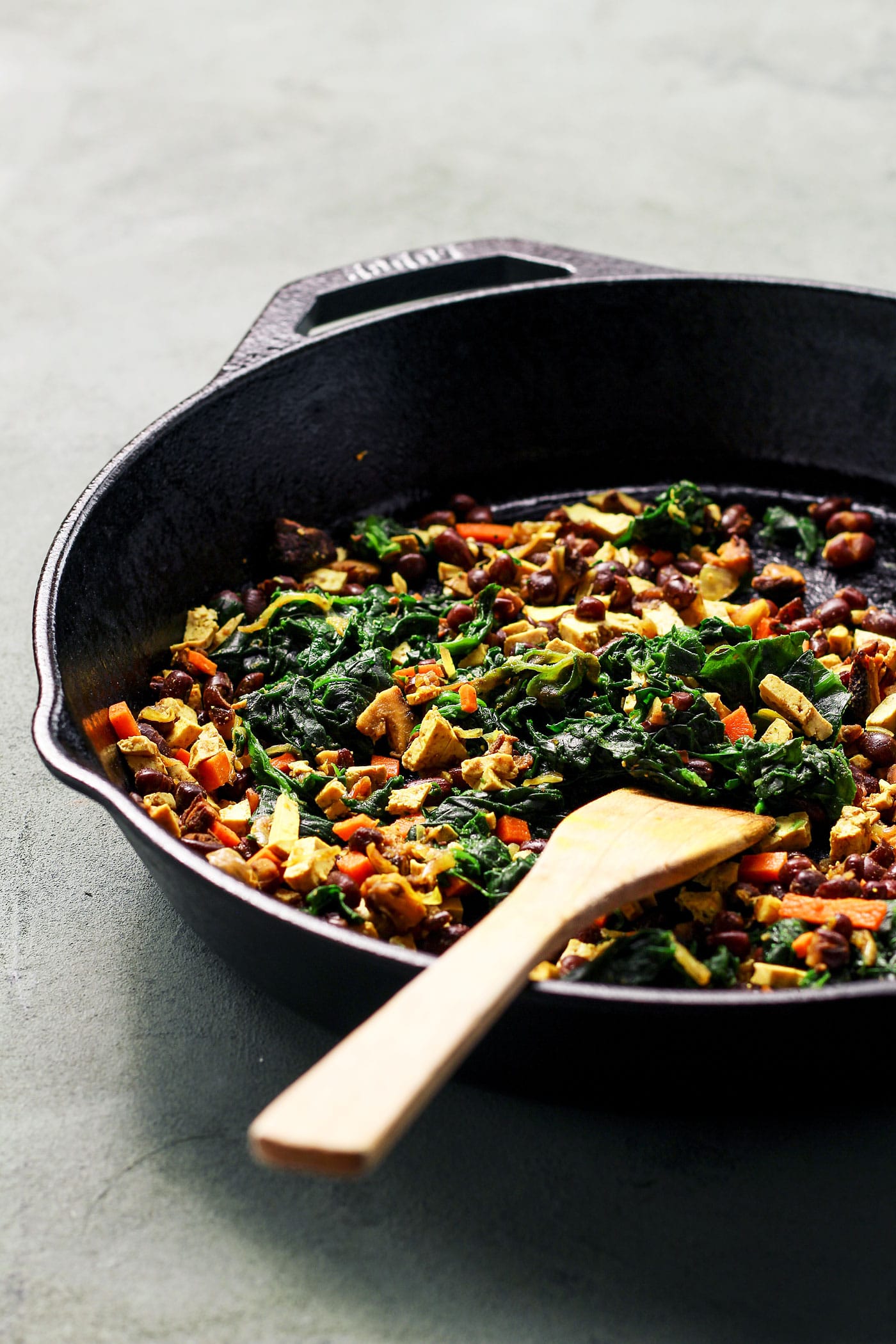 It starts with onions, garlic, and ginger that are sautéed until golden brown. Then comes the base of the filling, which consists of black beans, diced tofu, shiitakes, and spinach. The addition of spinach makes the filling juicy and prevents the dumplings from being too dry. To add more flavor, I used a combination of soy sauce, sriracha, and some Chinese 5-spice, which adds a nice hint of anise.
To simplify this recipe, the same filling is used for each dumpling. If you want, you can make different fillings for each color, but it's going to take you a long time. Stay tuned for more vegan dumpling-filling recipes!
Coloring the wrappers is optional, but it looks damn cool! Plus, it's easy to make and all-natural. I simply used vegetable juices in replacement of water to color them. For example, the yellow one is colored with carrot juice. For more details, please check the notes at the end of the recipe. If you use water, the wrappers will be white/yellow, obviously. The black one was meant to be gray, but I ended up using too much charcoal! It's fixed in the recipe.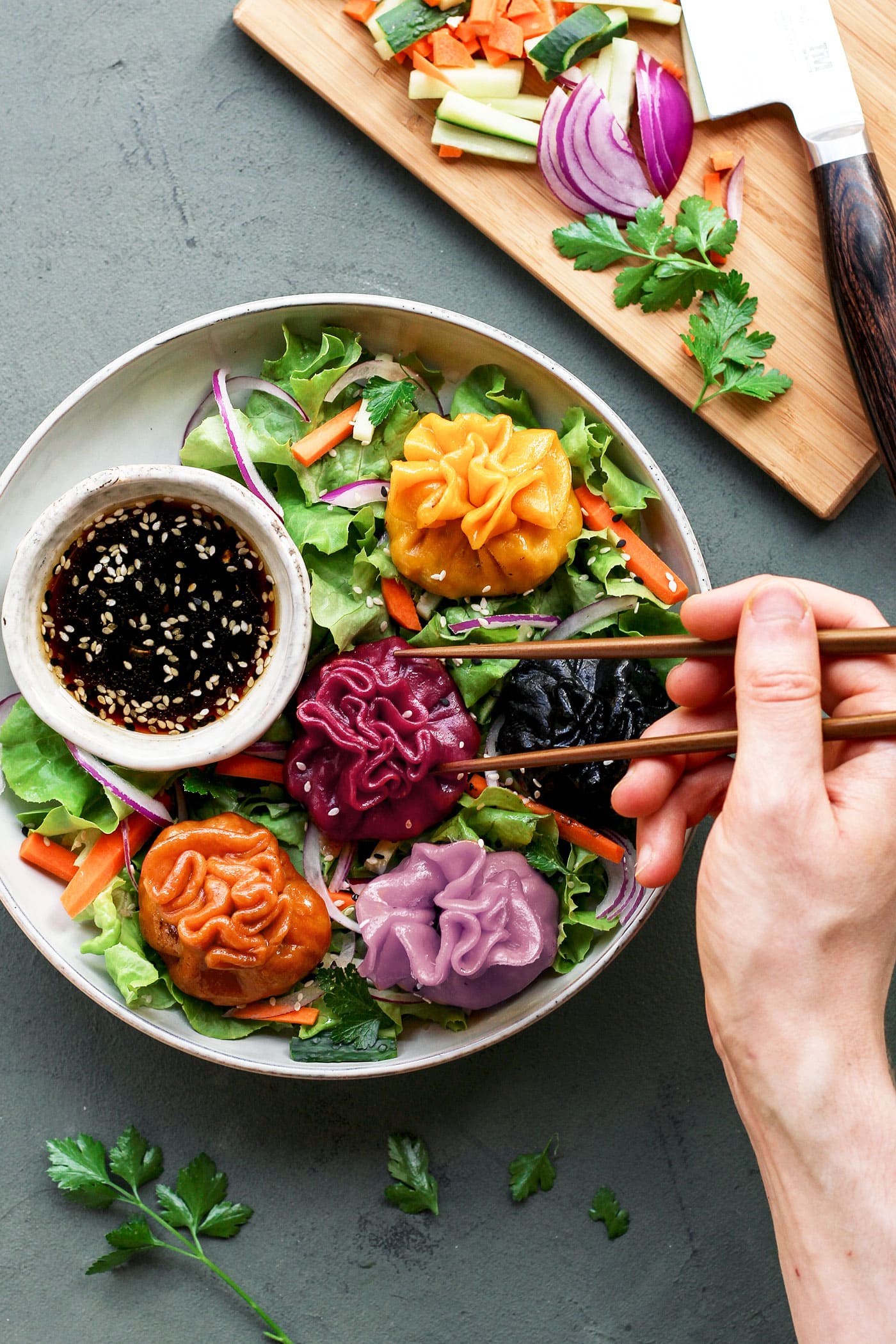 I tried to make vegan gluten-free wonton wrappers, but the results were not satisfying enough. Dumplings should have a very thin, soft pasta dough, and unfortunately, you can't roll the gluten-free dough as thinly without breaking it. Here is a useful tip though: you want your wrappers to be thinner on the edges. This way, the top won't be too thick or hard to chew once cooked.
I'm giving the ingredients to make 2 dumpling wrappers. This way, you can make a few different colors without ending up with too many dumplings. If you don't plan on making different colors, then just triple or quadruple the dumpling wrappers' ingredients.
You can cook dumplings in two ways: steaming or pan-frying. I went with pan frying because I found it easier and it makes the dumplings crispy on the bottom.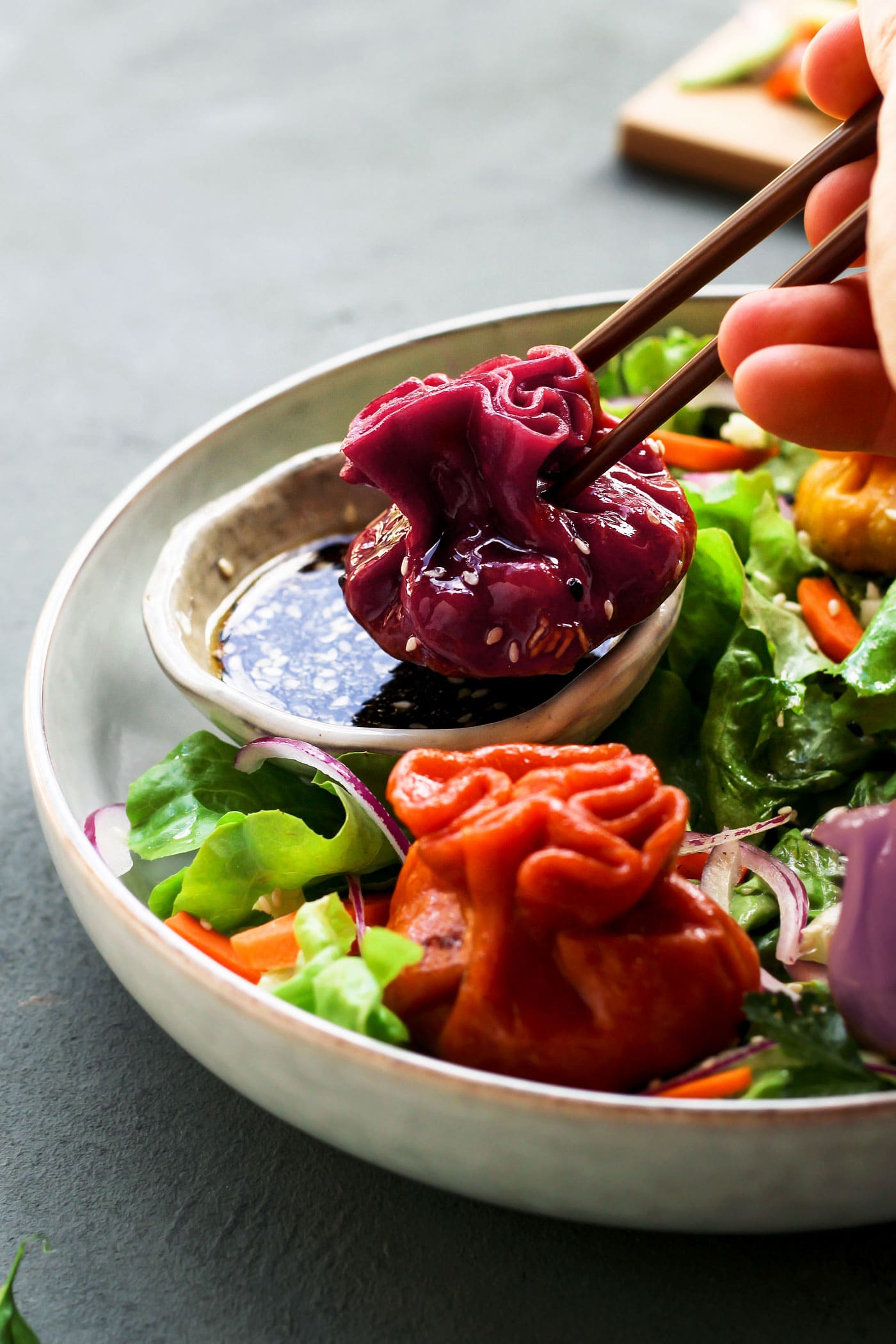 Serve the dumplings on a bed of salad with raw vegetables, and dip them into the salty-sweet sesame garlic sauce!
Let me know in the comments if you try this recipe!
Recipe
Black Bean Tofu Rainbow Dumplings
Naturally colored Korean dumplings filled with black beans, tofu, and spinach. Served with a salty-sweet sesame sauce. Tender, healthy and packed with umami!
Ingredients
Basic Dumpling Wrappers (Makes 4)
1/3

cup

all-purpose flour

2 and 1/2

tbsp

water

or replace with vegetable juice for color, see notes
Filling (Enough for around 15 dumplings)
2

tbsp

sesame oil

toasted

1

onion

diced

2

cloves

of garlic

minced

1

tsp

ginger

grated

4

dried shiitake mushrooms

rehydrated and finely diced

2

cups

spinach

chopped

1

cup

cooked black beans

or adzuki beans

4

ounces

firm tofu

finely diced, or scrambled

1 and 1/2

tbsp

soy sauce

1

tsp

maple syrup

1/4

tsp

turmeric

1/4

tsp

sriracha

1/4

tsp

5-Spice

optional
Instructions
Dumpling Wrappers
Put the flour in a small bowl, slowly pour in the water (or vegetable juice) and knead until mixture forms a soft dough. If the dough seems too dry, add 1 tsp water at a time. You don't want the dough to be sticky though. Knead for 2 minutes and wrap the ball in plastic wrap. Let rest for 25-30 minutes. In the meantime, prepare the filling.
Filling
Heat the sesame oil over medium heat in a large skillet. Add onion, garlic and ginger and cook until golden brown, about 5 minutes.

Add the mushrooms and chopped spinach and cook for another 5-7 minutes, until the spinach becomes soft. Stir in the black beans, diced tofu, soy sauce, maple syrup, turmeric, sriracha and 5-spice if using. Cook for 5-7 minutes, stirring regularly. Taste and adjust seasonings if needed, adding more soy sauce for saltiness, sriracha for spiciness and/or 5-spice for more flavor.

Remove from heat, transfer to a large bowl and let cool 15 minutes.

Divide the dumplings dough into 2 balls. Roll out each ball into a round as thin as you can (about 1 mm thick). I rolled out the dough between two sheets of parchment paper to make sure it doesn't stick, you can also dust with cornstarch. IMPORTANT: the dough needs to be rolled out very thin, I insist on this because otherwise, the dumplings will take longer to cook and might be doughy.

Lightly press the edges of the round with your fingers to make it thinner than the center.

Place a tablespoon of filling in the center of a wrapper. Wet your finger and run some water (not too much) around the edges of the wrapper. Fold the wrapper to form a purse-like shape, alternatively, you can shape it into a half moon if you prefer. Make sure to press with your fingers to seal the dumpling. Set aside and cover with a damp kitchen towel while you prepare the rest

Heat two tablespoons of oil in a large skillet over medium-high heat. Fry the dumplings 20-30 seconds, or until the bottom is golden brown. Lower the heat to medium heat and add 1/2 cup water. Cover immediately with a lid and let "steam" until the dumplings are tender and no water remains, about 10 minutes.

Remove from heat and serve immediately with the sesame dipping sauce.
Sesame Dipping Sauce
Add all the ingredients to a small bowl and whisk until well combined. Taste and adjust seasonings if needed, if you find the sauce too salty add more water, if you prefer a sweeter sauce add more maple syrup.
Notes
To color the dough:
For the yellow dough: replace the water with carrot juice.
For the purple/red dough: replace the water with beetroot juice.
For the dark grey dough: add 1/4 tsp activated charcoal.
For the orange dough: add 2 tsp tomato paste.
For the light purple dough: replace the water with purple cabbage juice.
For a light green dough: replace the water with spinach juice.
To make vegetable juices: you can use a juicer, or a blender and then strain the pulp. It should work with store-bought juices, just make sure they are unsweetened.
Dough coloring inspired by Seasoned Advice and purse-shape adapted from Nosh On It.
Nutrition
Serving:
1
Dumpling
|
Calories:
121
kcal
|
Carbohydrates:
20.5
g
|
Protein:
4.2
g
|
Fat:
2.5
g
|
Fiber:
2
g
|
Sugar:
0.9
g
Did you make this recipe?
Tag @fullofplants on Instagram and hashtag it #fullofplants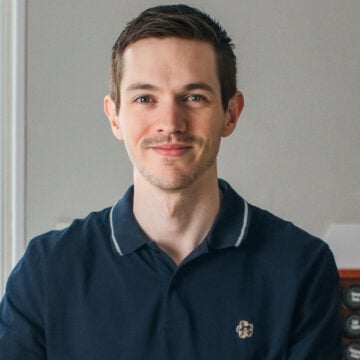 About the Author
Thomas Pagot is the founder, photographer, and recipe developer behind Full of Plants. He created the blog in 2016 as a personal cookbook for vegan recipes. Through years of recipe development, Thomas has successfully grown Full of Plants into a trusted resource for plant-based recipes.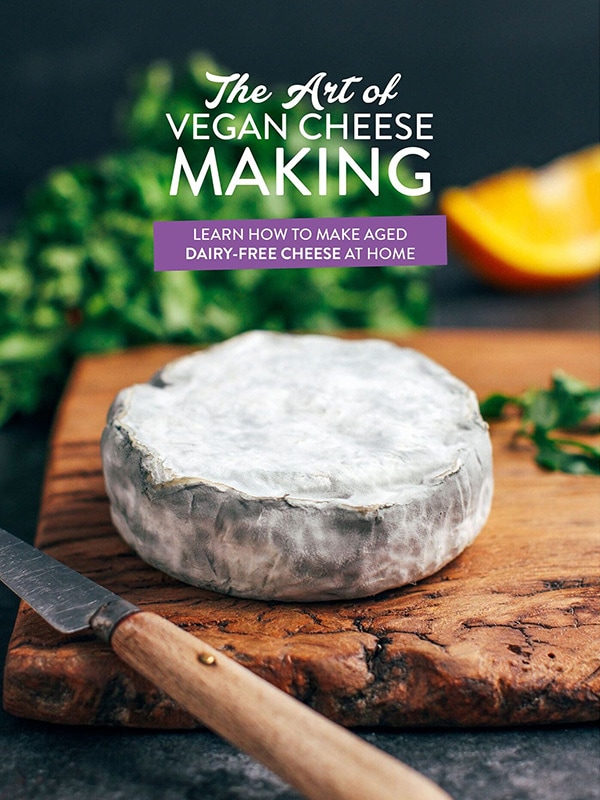 🧀 25 Mind-Blowing Vegan Cheese Recipes!
Sign up for the Full of Plants newsletter and you'll get new recipes delivered by email weekly, PLUS your FREE 100-page printable eBook!