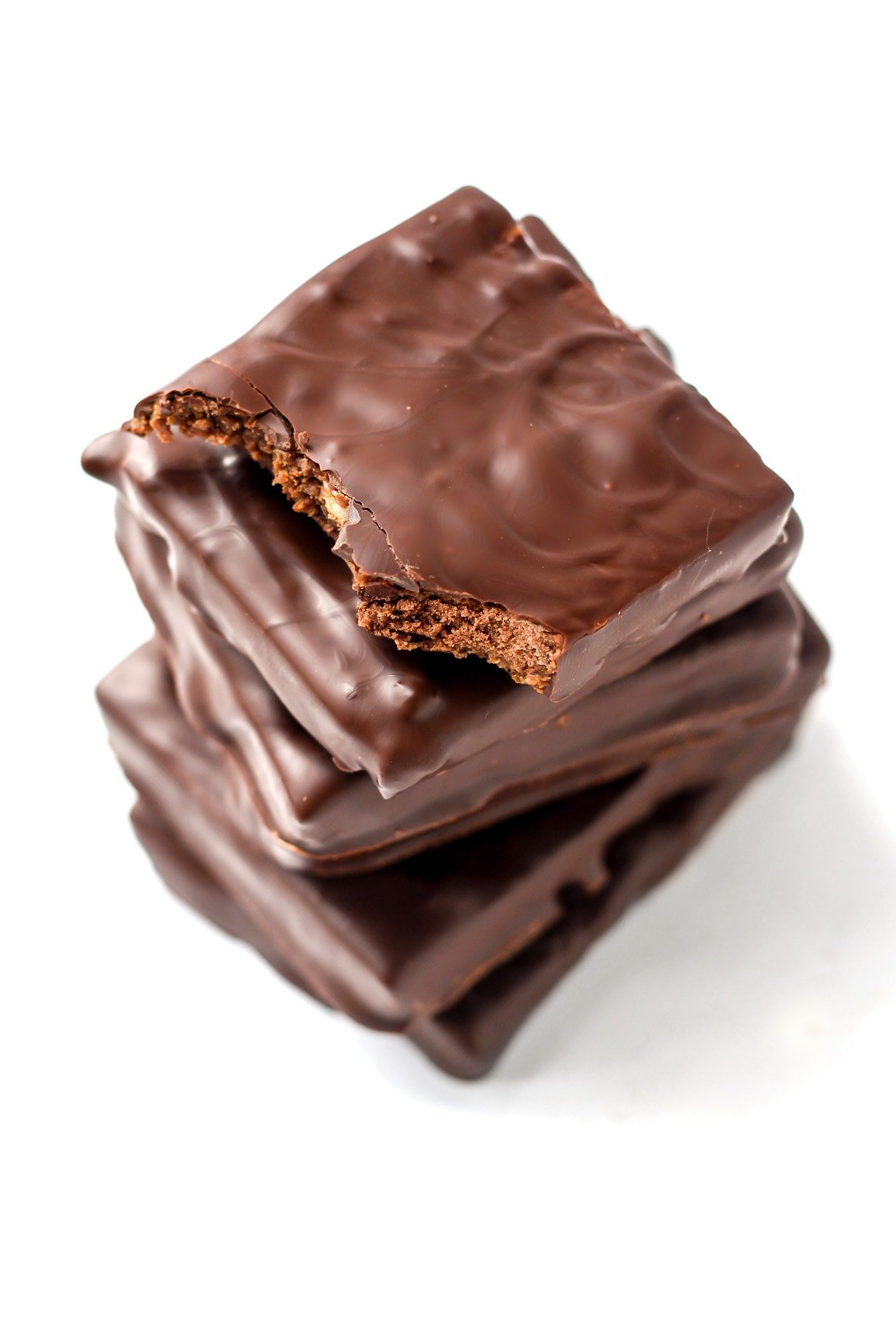 Homemade chocolate almond protein bars! After testing several sweeteners, protein powders, and different flavors, I'm really excited to share with you the recipe for these vegan protein bars. They taste awesome, and if you ever had a protein bar, you probably know that not all of them do. These no-bake bars have a crispy chocolate coating with a delicious, sweet and chewy inside that has a cookie dough texture!
I have been looking for a good vegan protein bar recipe for a long time with no luck. I love protein bars. They are convenient and very filling. I wanted bars that were healthy, tasty, and with a long shelf-life because sometimes I'm lazy and I don't want to make the same bars twice a week. Many recipes call for almond milk or water. Unfortunately, as soon as you start using milk, you have to keep the bars in the fridge, and they will only be good for a few days. These bars will keep for at least a month at room temperature, this means you can make a big batch, wrap them, and keep them in your pantry OR give a few to your friends! (we are friends, right?)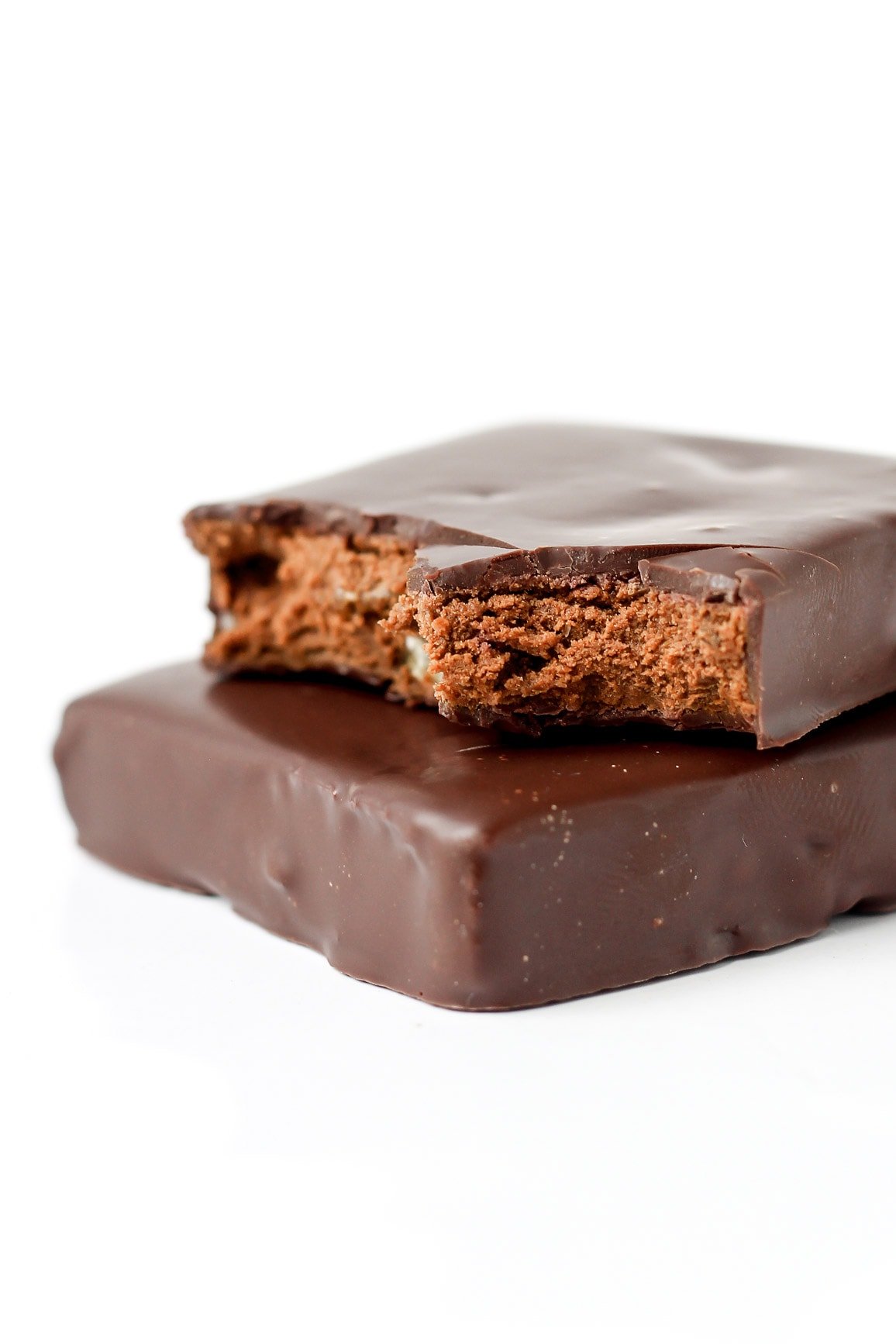 It's the perfect snack to bring with you when you go hiking, running, swimming, or watching Netflix.
I am a big fan of Squarebar, a small company making vegan, organic protein bars that not only taste delicious but are also pretty healthy. It's a great and filling snack. We can cut it into chunks and use it as a topping for banana ice cream, oatmeal, or smoothie bowls. Unfortunately, sometimes I'm out of squarebars (they are gone in no time! 😁), so I challenged myself to recreate similar bars at home.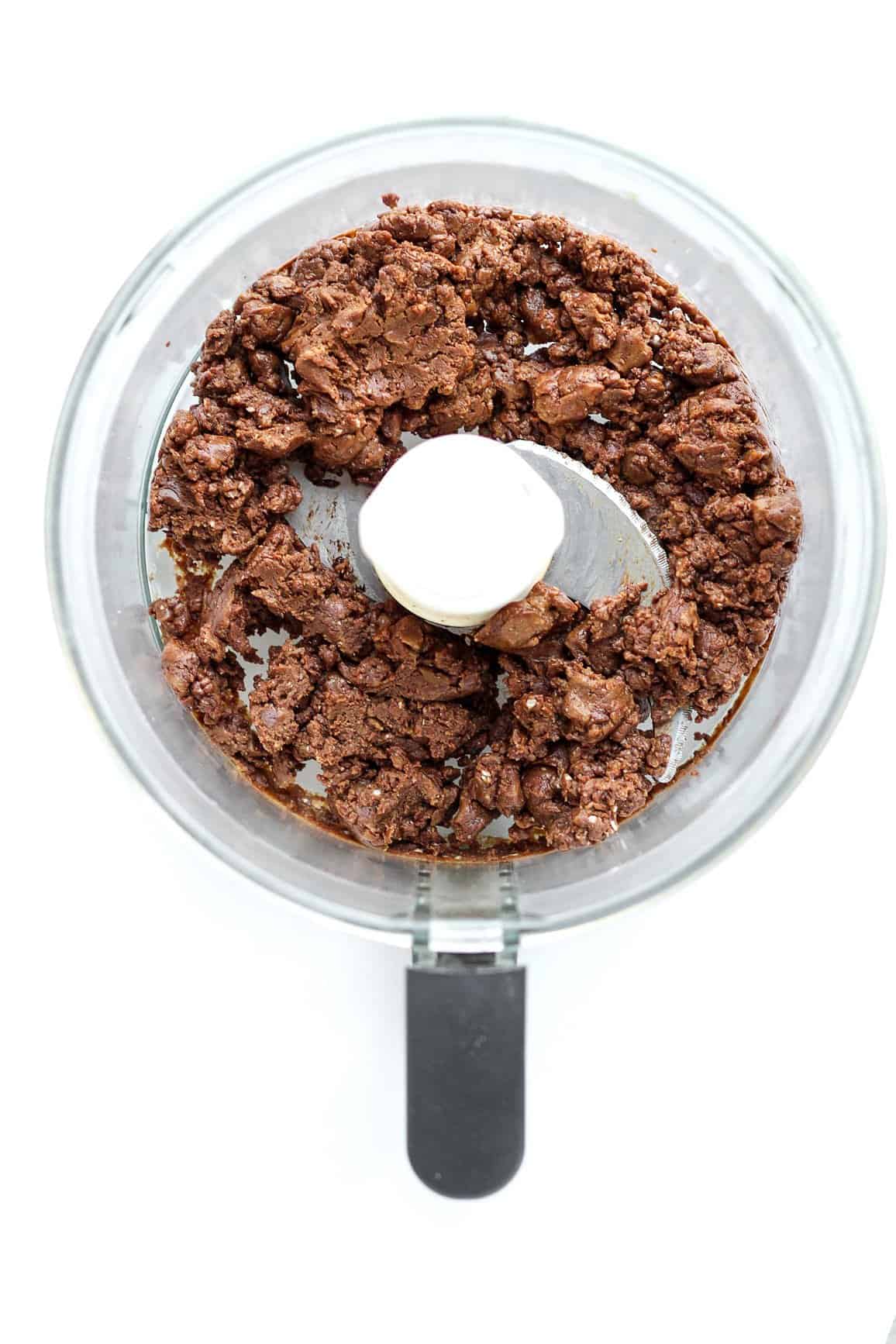 The filling is made of date syrup, protein powder, almond butter, and chopped almonds for a little crunch. I also added some melted dark chocolate to help the bars firm up just a little bit. You can replace the almond butter + almonds with peanut butter + peanuts to get "peanut butter cup protein bars"!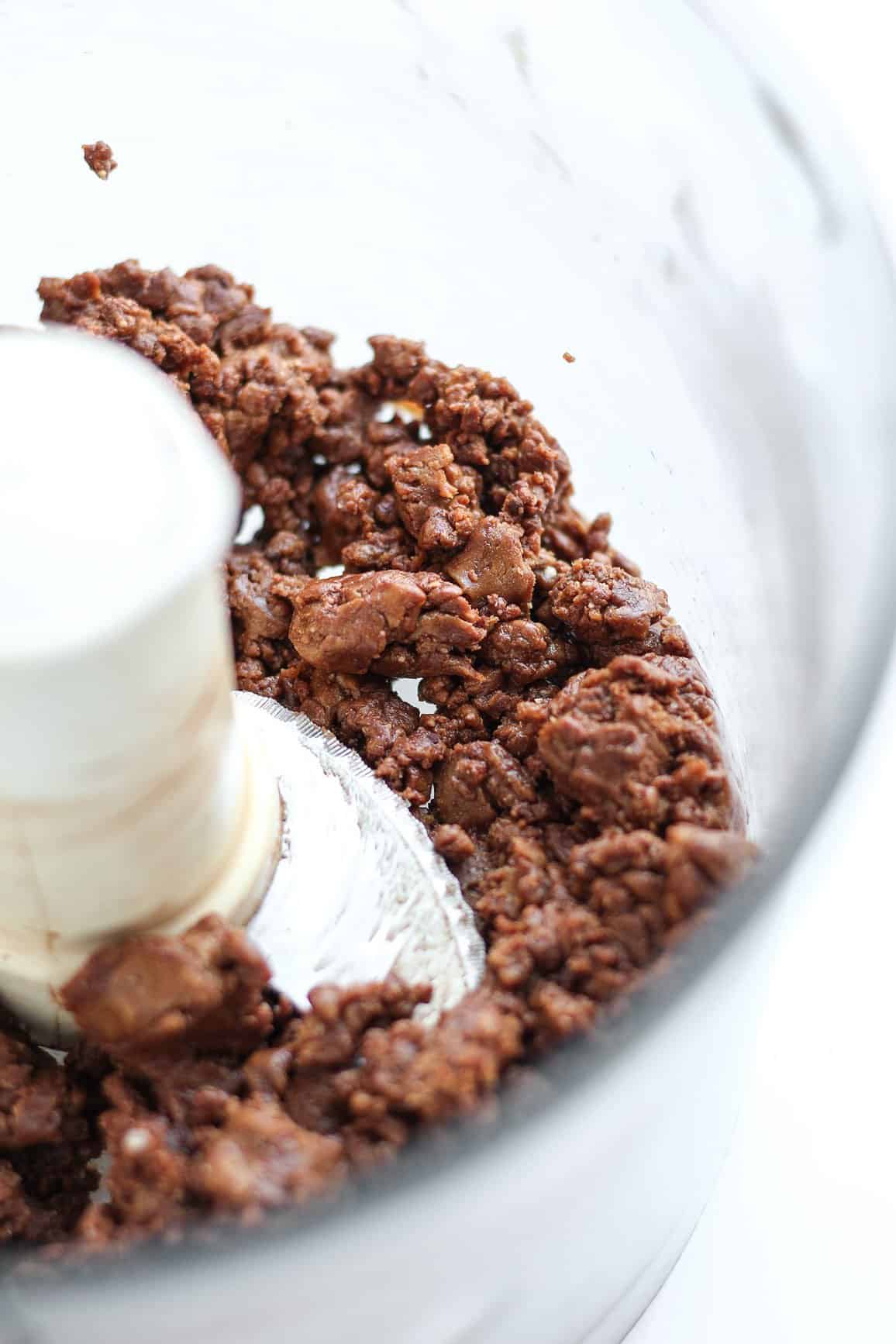 I tried 5 different plant-based protein powders before finding a good one. Some protein powders have a really nasty taste. I ended up finding Sunwarrior's Sprouted Brown Rice Protein Powder
, it is expensive, but it's the one with the most neutral flavor; other rice protein powder can have a bitter taste you can't hide, no matter how much chocolate you mix it with, I tried. Update: I recently tried their warrior blend, and the taste was not good at all; I recommend their natural classic rice protein. The links have been updated.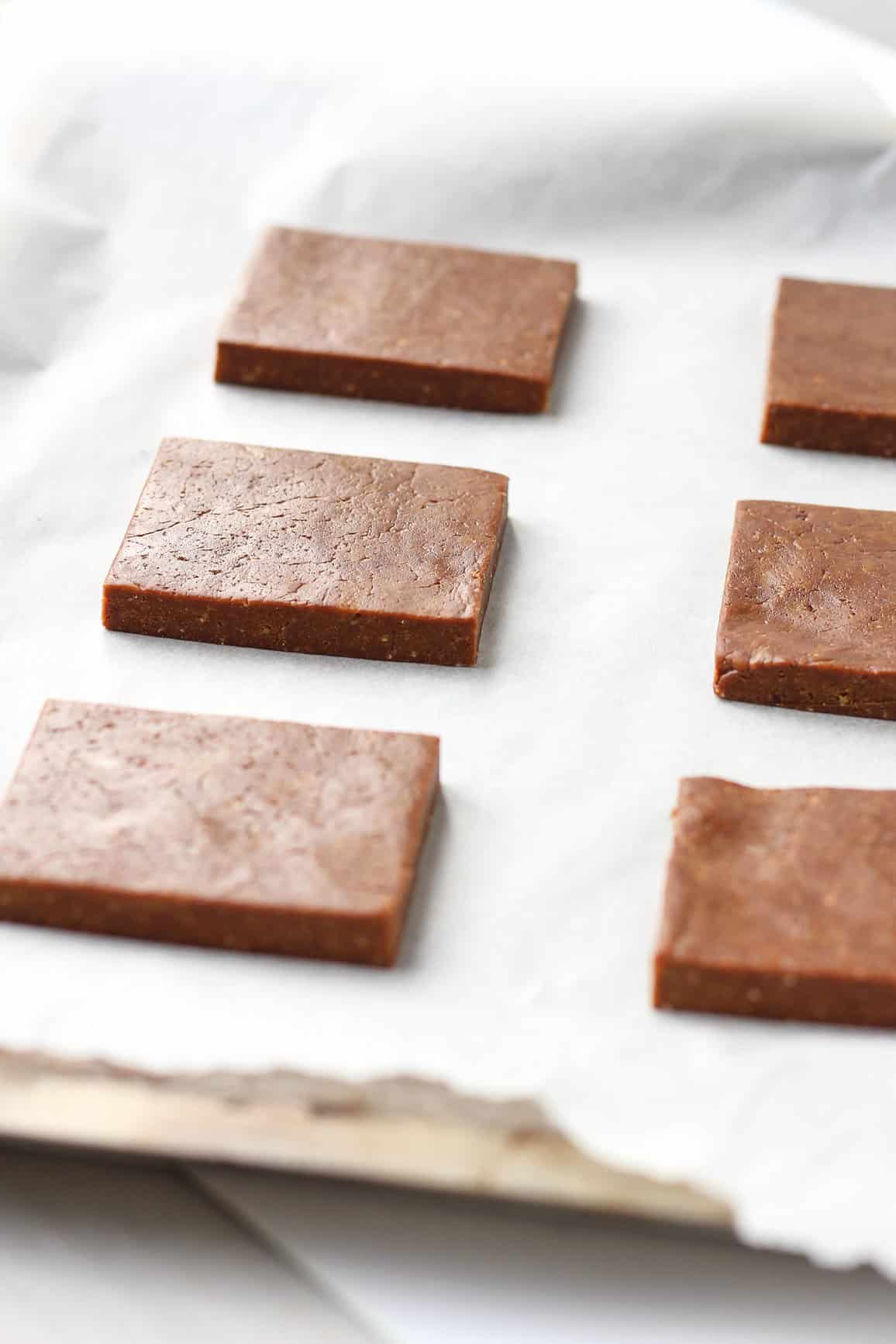 Each bar contains about 12g of complete plant protein. No added refined sugar for about 200 calories, which are pretty good macros for a protein bar.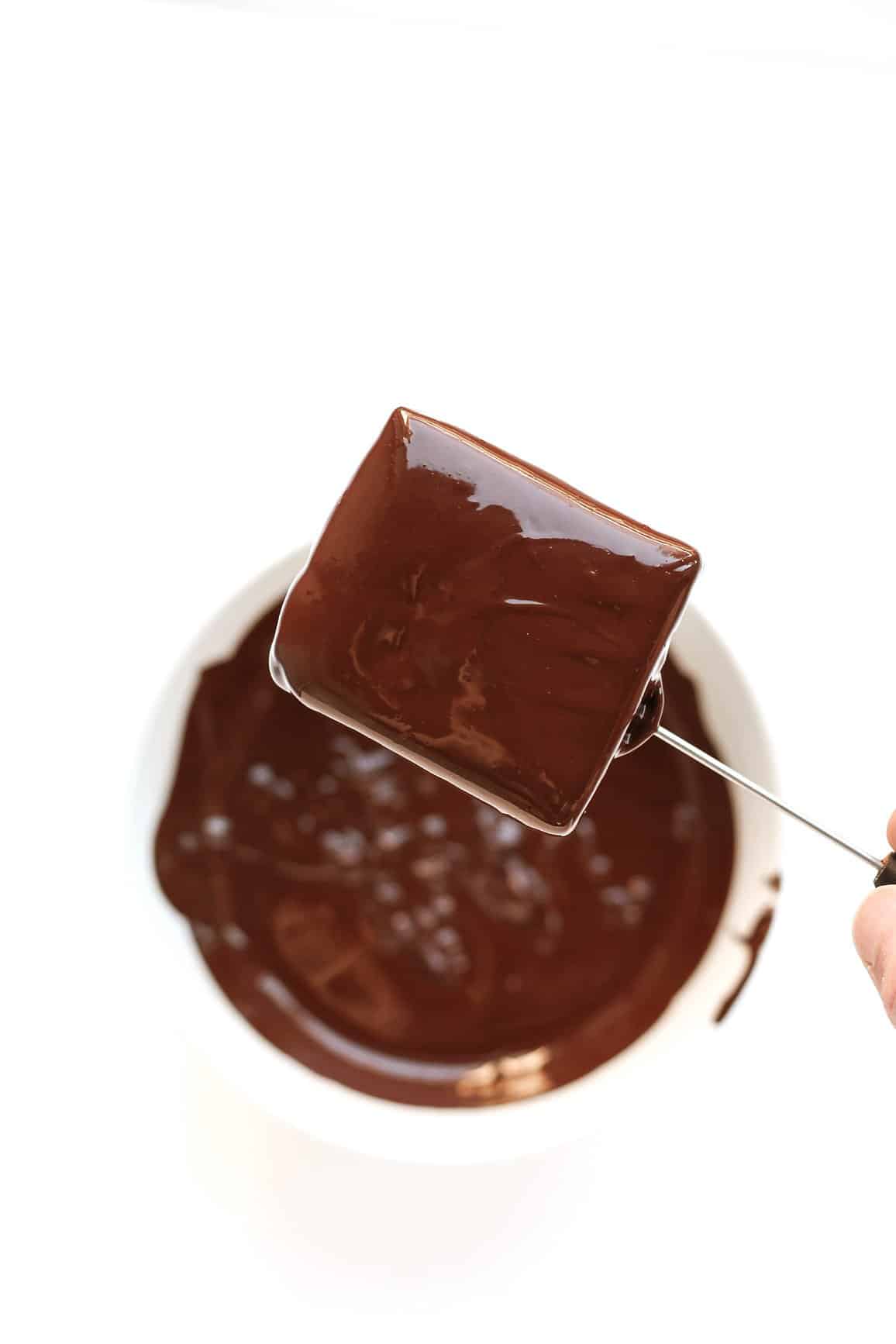 I tempered the chocolate for the coating. Tempering chocolate means you have to heat it at a certain temperature. Let it cool, and reheat it again at a lower temperature before using it. It is not mandatory at all, but the coating might not be as glossy and crisp. It also won't break off with a snap when you bite into it. I don't always temper the chocolate, though, and the bars still taste delicious.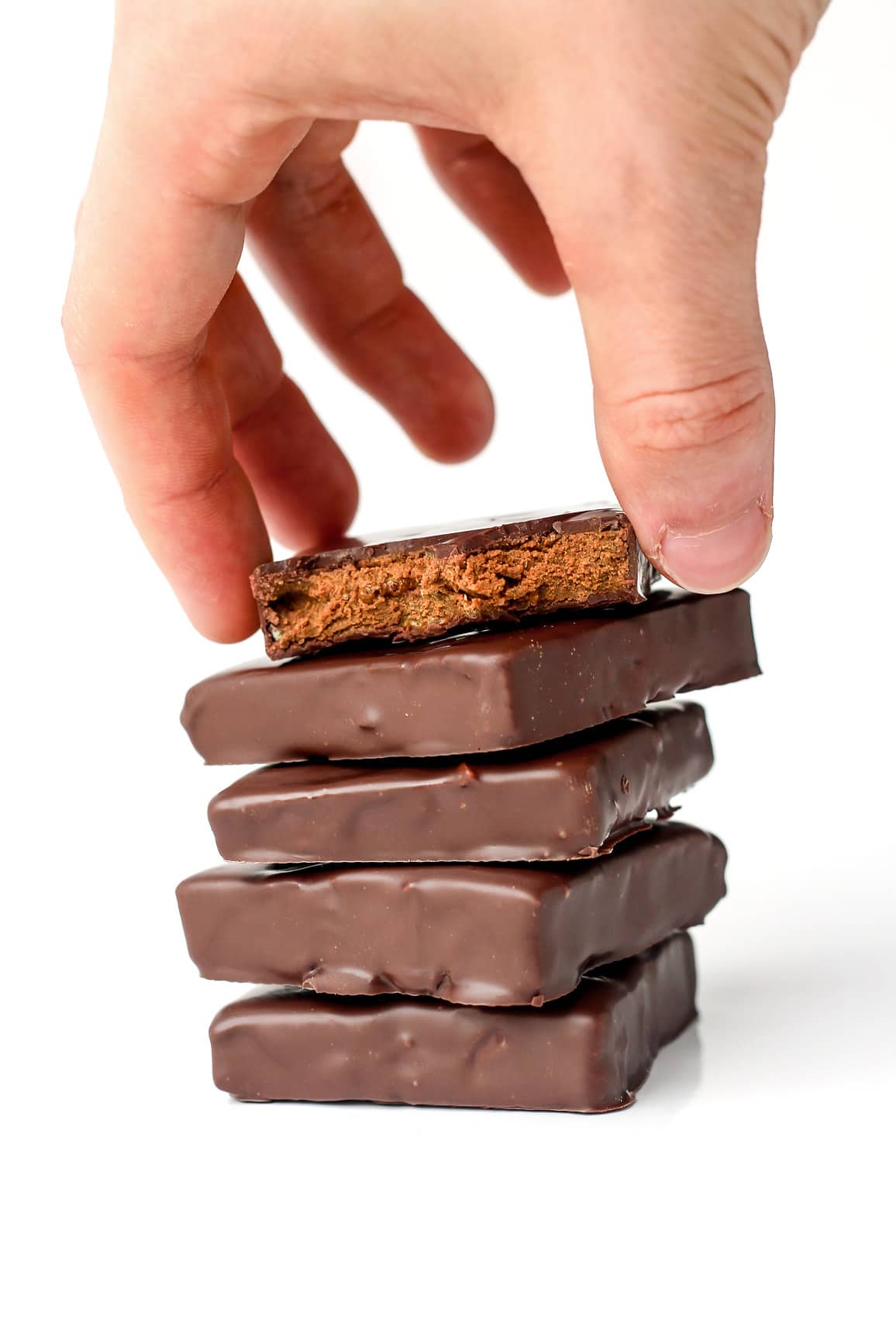 The recipe below is just a base; be creative and make your own flavors! Chocolate chips, dried cranberries, raisins, cinnamon, cashews, feel free to experiment. I would love to hear how you flavored your bars in the comments!
If you try these chocolate almond protein bars, please leave a comment and let me know how it turned out!
Recipe
Vegan Chocolate Almond Protein Bars
These chewy protein bars are coated with a crispy layer of dark chocolate. It's healthy and tastes like a candy bar!
Ingredients
Coating
15

ounces

dark chocolate

I used 70% cocoa
Instructions
Combine the almond butter and date syrup in a small sauce pan. Heat on low for about 1 minute until melted and combined. Remove from heat and stir in the vanilla extract.

Place the date syrup/almond butter, and protein powder in the bowl of a food processor. Process for about 5 minutes. At first it will look like a fine powder, just scrap the sides of the bowl from time to time until small bits are starting to form. Test the dough to see if it holds together well by squeezing a little between your fingers.

Melt the chocolate chips in a double boiler and add to the food processor. Process for another 20 seconds. Add the almonds and process for another 5-10 seconds until roughly chopped (to add some crunch).

Transfer the dough to a large bowl and add the brown rice crisps. Mix well with your hands until well incorporated.

Form a ball and transfer the dough to a baking pan lined with parchment paper. Press the mixture very firmly into an even layer. The size of your pan will define how thick your bars will be. I like my bars to be around 1/3 inch thick.

Cover and refrigerate for at least 2 hours. Once firmer, cut into 6 square bars. Set aside.

Melt the dark chocolate in a double-boiler. One at a time, completely dip squares in melted chocolate using a fork. Let excess chocolate drip off and place onto waxed paper, or silpat. Sprinkle with some sea salt if you want and let stand 30 minutes or until set.

Once cooled, wrap each bar in plastic wrap and keep at room temperature or in the fridge in you want your bars firmer. If found the bars even tastier after a few days as the protein powder aftertaste tends to disappear.

The bars will keep for at least 1 month at room temperature.
Notes
Don't try to replace the date syrup with maple syrup, the bars would not hold together well. If you don't have date syrup, use brown rice syrup (you might have to add an additional tablespoon to the 1/3 cup).
Do not omit the melted chocolate, it is important to harden the bars. It also adds flavor.
Almond butter and almonds can be replaced with peanut butter and peanuts for "Peanut butter cups protein bars".
The nutritional information provided is just an estimation. Depending on the protein powder, sweetener and how thick the chocolate coating is, numbers might not be accurate.
To get a thin coating, use high-quality dark chocolate with a high percentage of cocoa butter. Chocolate chips are not recommended and may result in a thicker coating.
The overall final taste will depend mostly on the protein powder you are using.
Nutrition
Serving:
1
Bar
|
Calories:
227
kcal
|
Carbohydrates:
20.4
g
|
Protein:
11.5
g
|
Fat:
10.8
g
|
Fiber:
2.2
g
|
Sugar:
12
g
Did you make this recipe?
Tag @fullofplants on Instagram and hashtag it #fullofplants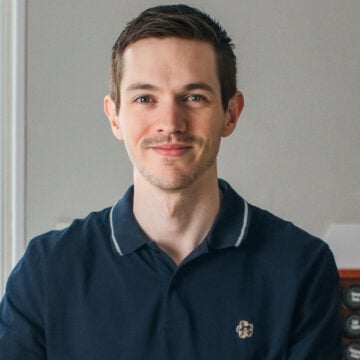 About the Author
Thomas Pagot is the founder, photographer, and recipe developer behind Full of Plants. He created the blog in 2016 as a personal cookbook for vegan recipes. Through years of recipe development, Thomas has successfully grown Full of Plants into a trusted resource for plant-based recipes.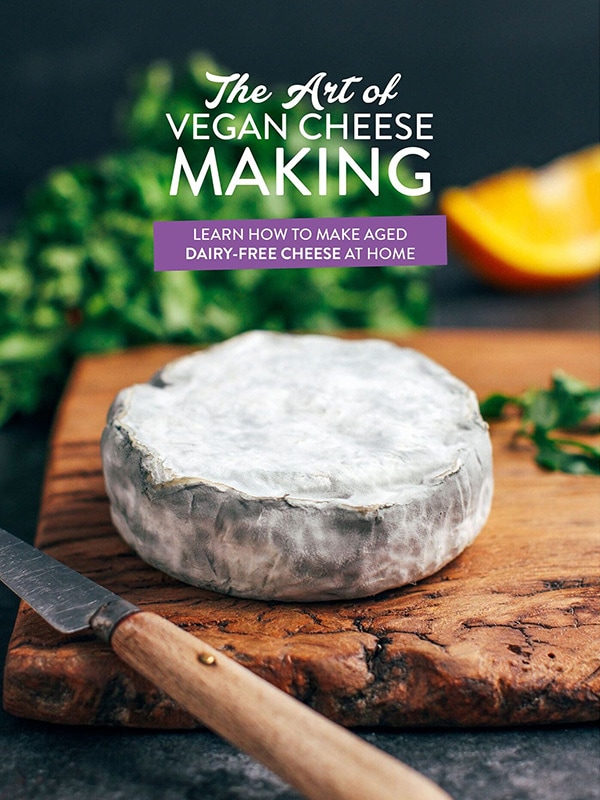 🧀 25 Mind-Blowing Vegan Cheese Recipes!
Sign up for the Full of Plants newsletter and you'll get new recipes delivered by email weekly, PLUS your FREE 100-page printable eBook!