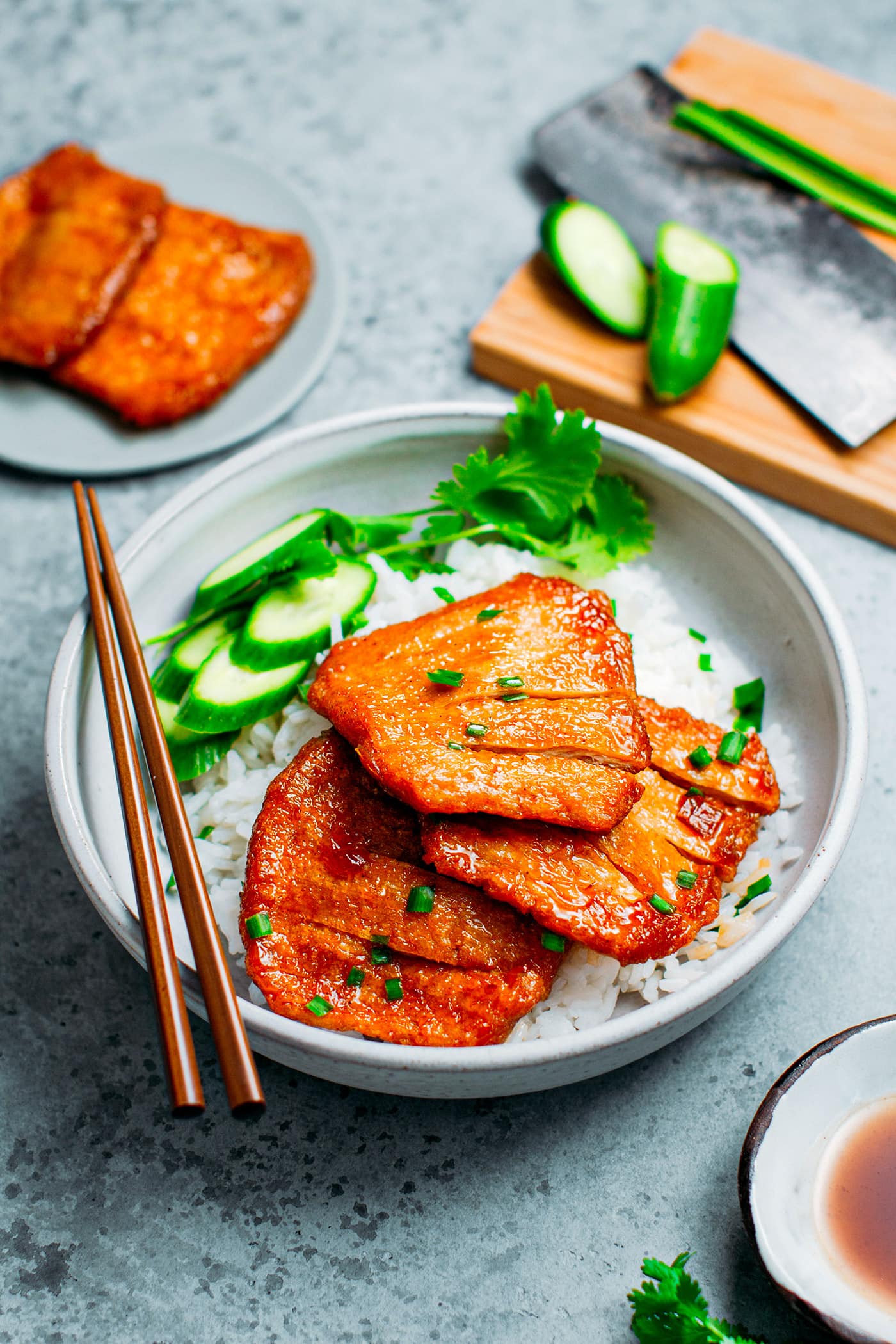 These Vietnamese-inspired vegan Char Siu ribs are so tender on the inside, slightly crispy on the outside, and coated with a deliciously sweet, salty, and spicy sauce!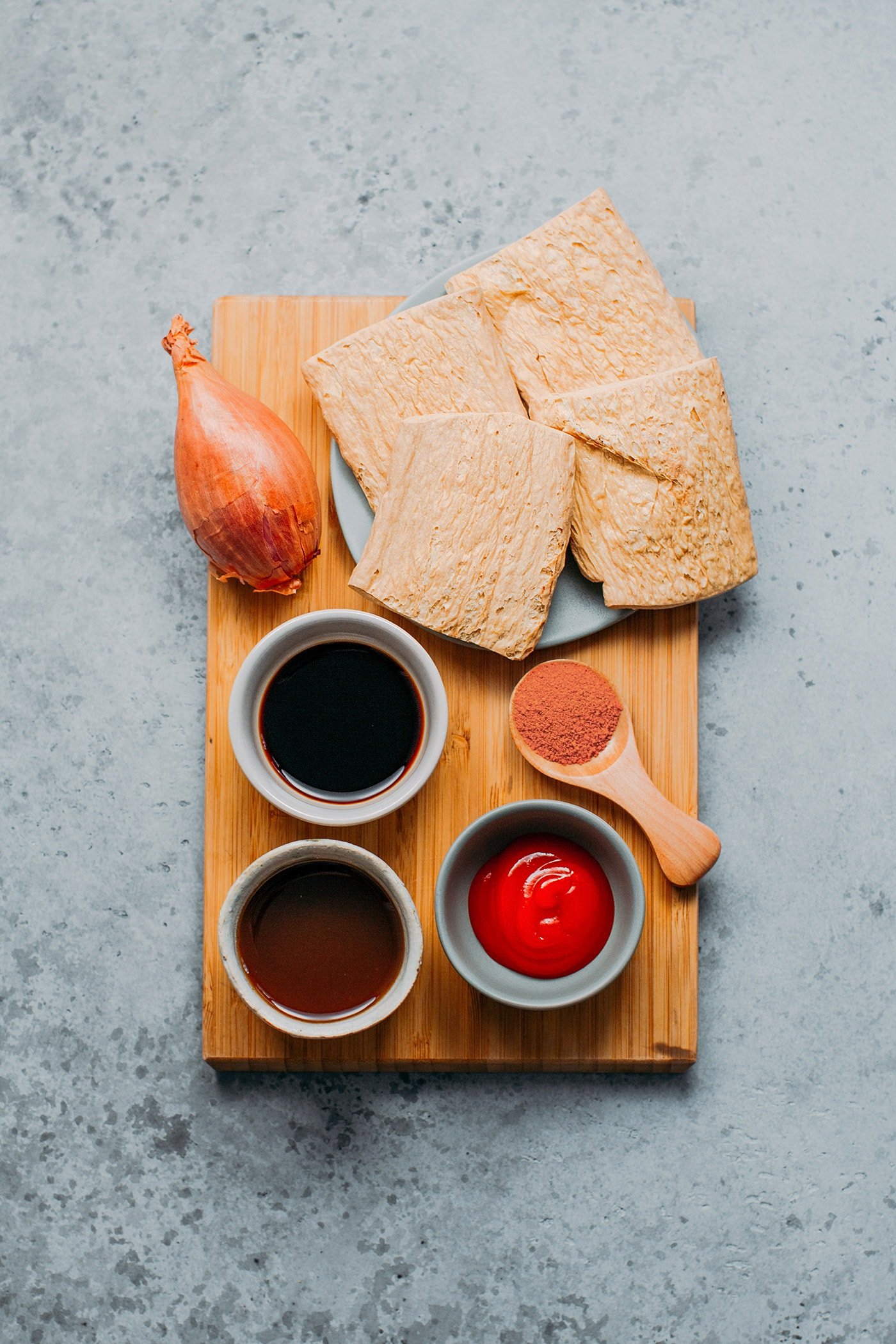 HOW TO MAKE VEGAN CHAR SIU RIBS
It starts with TVP slices. If you have never heard of TVP, it means Textured Vegetable Protein. It is a dry product that comes in many different shapes, like cutlets, chunks, etc. It first needs to be rehydrated before being used as a meat substitute.
Here, we are using the large slices that are often sold as "Imitation Chicken Slices." You can find it online, in Asian stores, or in most health stores.
First, we rehydrate the slices for 20-30 minutes or until tender. Depending on the brand, this step might take longer, as some slices are thicker than others.
Once rehydrated, rinse the slices a couple of times to get rid of the soybean flavor.
Next, we deep fry the TVP slices. Why deep fry? Mostly for texture, frying gives the TVP slices a crispy skin and a rich and tender inside. I would definitely not recommend skipping this step.
Finally, comes the sauce! Shallots are sautéed until golden brown. Then, we add Char Siu sauce, sweet chili sauce, coconut sugar, and a teaspoon of soy sauce (or vegan fish sauce). Cook until the slices have absorbed the sauce, and serve!
WHERE TO USE VEGAN RIBS
These vegan ribs are often served in a dish called "cơm tấm." It consists of white rice served with an egg loaf (check out this vegan version), pickles, cucumber, sautéed green onions, and usually a sweet and spicy sauce.
It can also be cut into smaller bites and used in vegetable stir-fries, noodles, sandwiches, or on top of pizzas to add a meaty texture! It's super versatile!
I hope you will love these vegan ribs. It's very meaty and tender and has the perfect balance of sweet-salty-spicy!
Looking for more Vietnamese-inspired recipes? Check out this Vegan Roast Pork, Easy Vegan Egg Rolls, or these Vegan Sausage Patties!
Let me know in the comments if you try this recipe!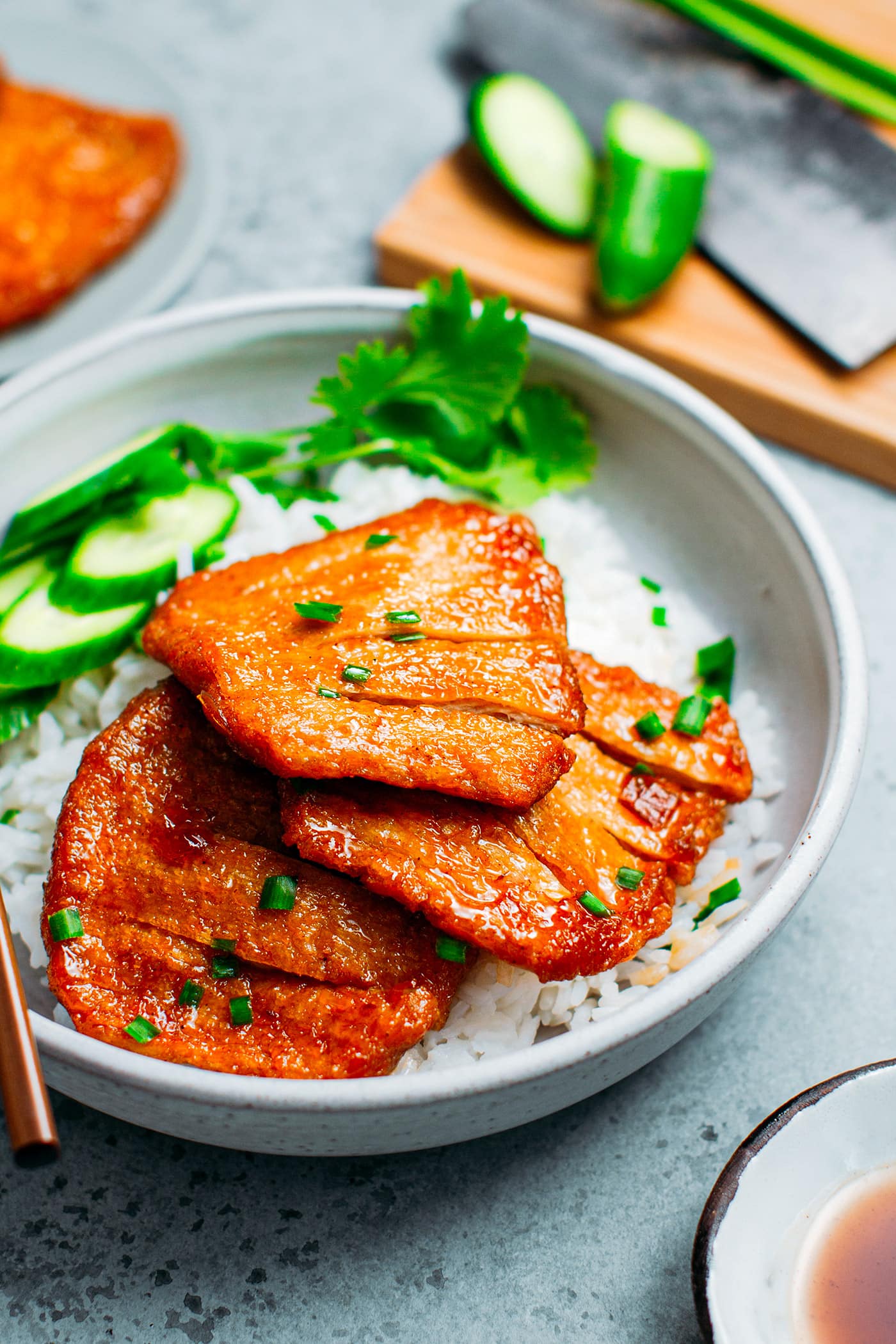 Recipe
Vegan Char Siu Ribs
Vietnamese-inspired vegan ribs that are tender on the inside and crispy on the outside! Coated with a sweet and salty Char Siu sauce!
Instructions
Add the dried TVP slices to a large bowl and cover with boiling water. Let it sit for at least 20 minutes, or until tender. Depending on the brand, it might take up to 1 hour. If the slices float on the top of the bowl, cover with a smaller plate to submerge it.

Drain the TVP and rinse it a couple of times. Squeeze it to remove as much water as possible.

Heat the oil in a deep saucepan over medium heat. Once the oil is hot, fry 2-3 TVP slices at a time, until golden brown on both sides, about 3 minutes. I recommend flipping halfway through frying. Transfer the fried TVP to a plate lined with a kitchen paper towel to remove excess oil. Repeat with the remaining slices.

Add a tablespoon of oil to a non-stick skillet. Once hot, add the minced shallot and fry for 1-2 minutes. Next, add the char siu sauce, sweet chili sauce, vegan fish sauce (or soy sauce), and coconut sugar. Stir to combine with the shallots.

Add the fried TVP slices and the water and stir to coat the slices with the sauce. Cook for another 2-3 minutes, or until almost no water remains.

Remove from heat and use a pair of scissors to cut each slice into thinner strips, leaving about 1/2-inch on the side so the strips stay together.

Serve immediately on top of white rice, topped with sautéed green onions! You can also use the slices in sandwiches, stir-fries, or on top of pizza! Vegan ribs will keep for up to 3 days in the refrigerator.
Notes
If you can't find large TVP slices, feel free to use smaller ones. You will have to adjust the number of slices to get about 2.5 ounces (70g) of TVP.
Did you make this recipe?
Tag @fullofplants on Instagram and hashtag it #fullofplants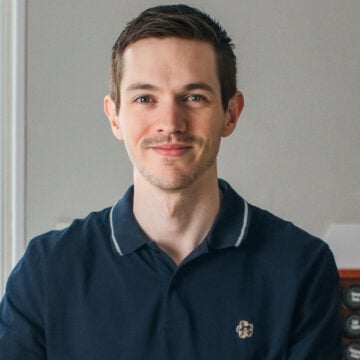 About the Author
Thomas Pagot is the founder, photographer, and recipe developer behind Full of Plants. He created the blog in 2016 as a personal cookbook for vegan recipes. Through years of recipe development, Thomas has successfully grown Full of Plants into a trusted resource for plant-based recipes.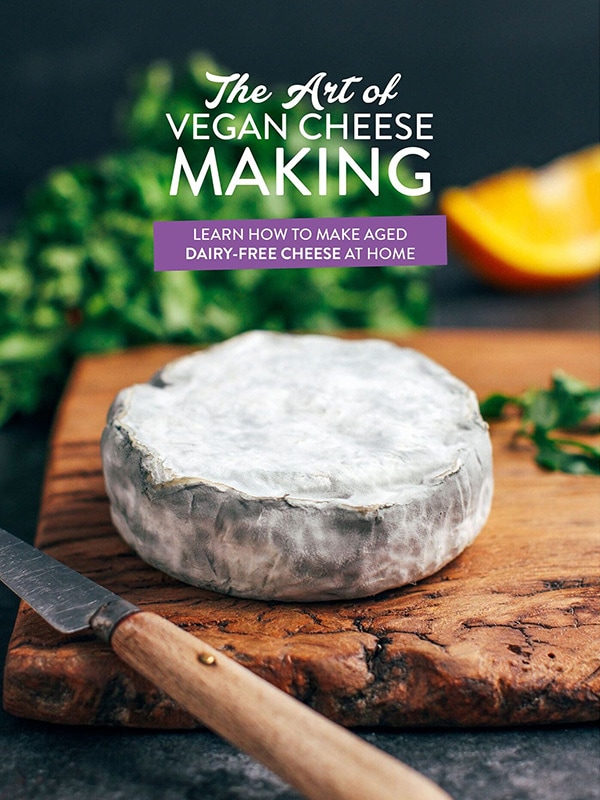 🧀 25 Mind-Blowing Vegan Cheese Recipes!
Sign up for the Full of Plants newsletter and you'll get new recipes delivered by email weekly, PLUS your FREE 100-page printable eBook!