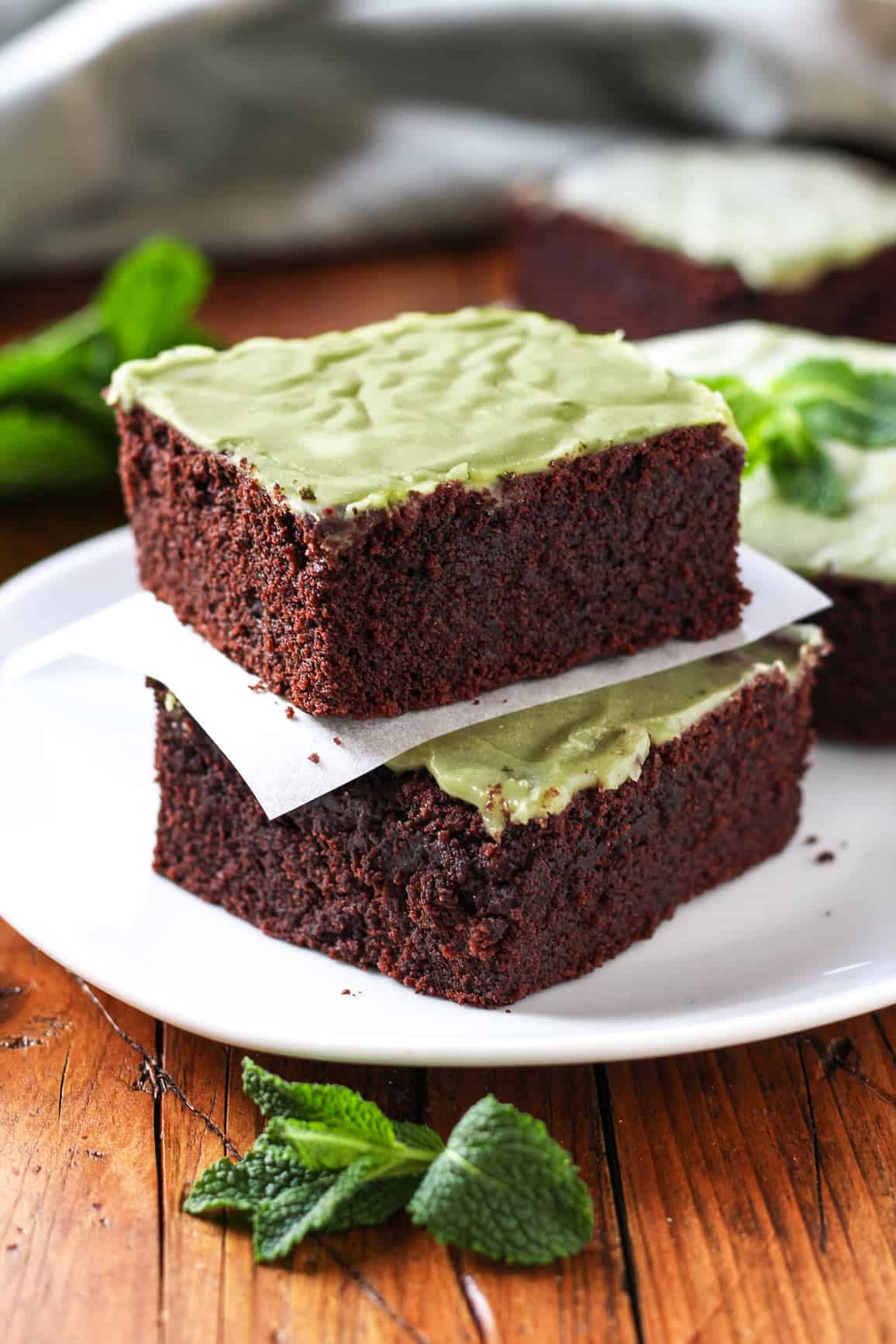 Introducing Mint Chocolate Brownies!
Regular brownies are boring, so I thought, why not add a fresh touch to that would go well with chocolate? Here comes the mint. I have always been a fan of mint thins. Chocolate and mint is probably my favorite combination. Well, peanut butter and chocolate is not bad either, but in the summer I prefer something with a fresh flavor.
These brownies are super rich in chocolate, moist on the inside, and covered with a mint glaze. These are DEFINITELY crowd-pleasers.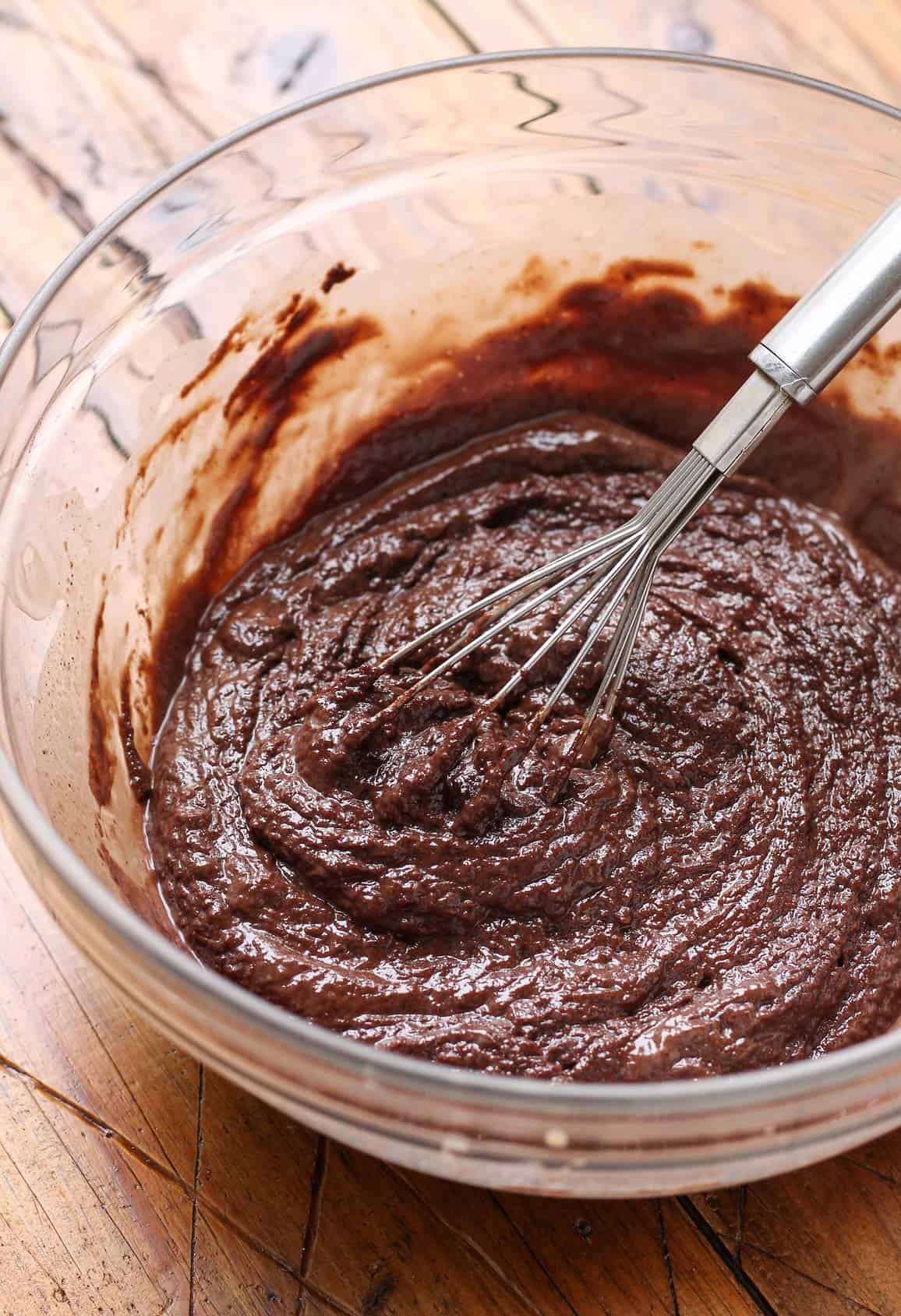 The batter is really easy to prepare, you just need one bowl and 5 minutes. I used all-purpose flour, but I'm sure gluten-free flour would work well, too. Let me know how it turns out if you try!
I added some expresso powder to the batter to highlight the chocolate flavor, but feel free to omit it if you prefer. You can substitute it with instant coffee if you don't have expresso powder on hand.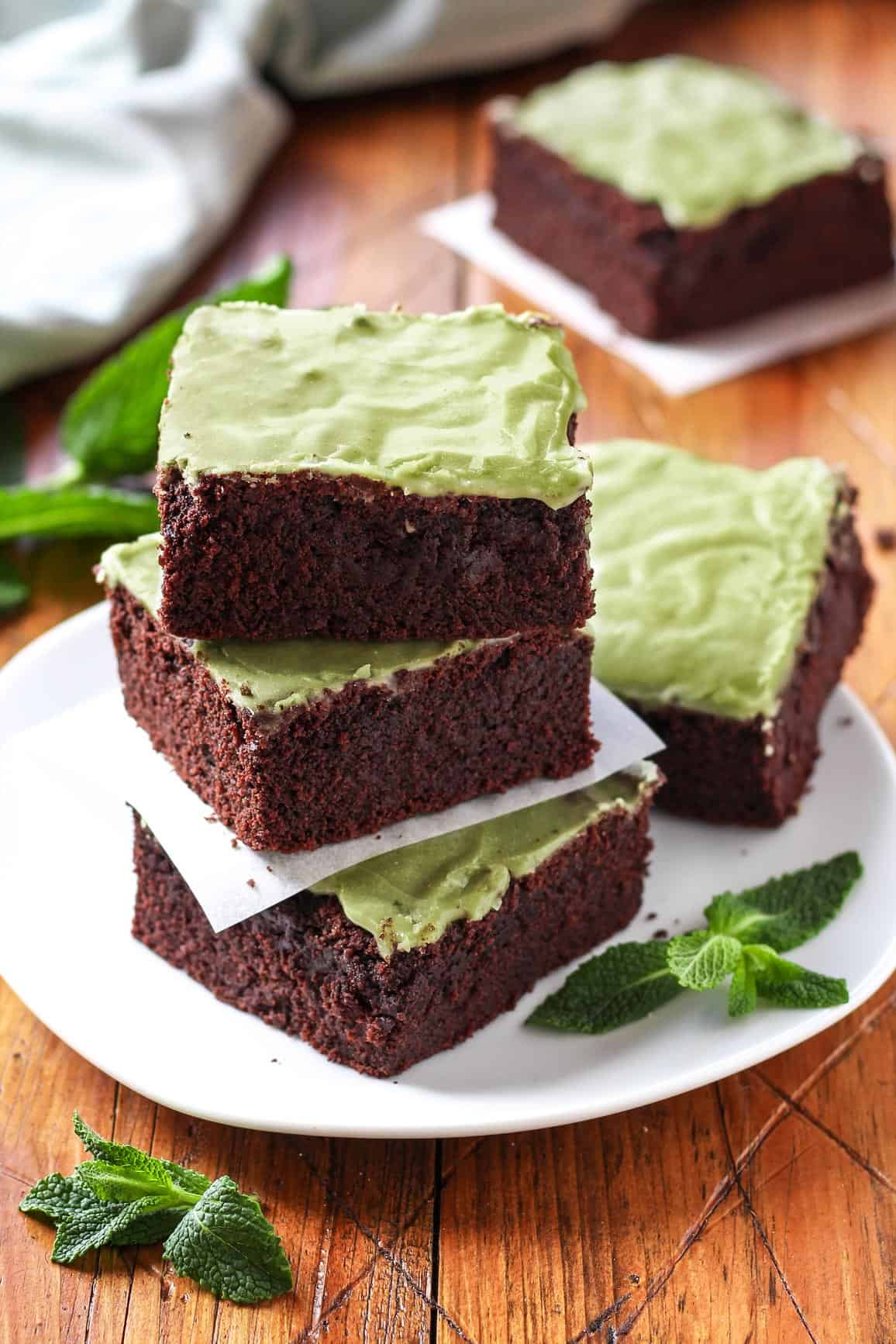 The glaze is made of icing sugar, almond milk, peppermint extract, and matcha tea. If you are not familiar with it, matcha tea is a green tea that has been grounded into a fine powder. It has a vibrant green color. I only used it here to bring a nice green color to the glaze. The whole mint flavor comes from the peppermint extract.
Have you got some fresh mint? For a flavor kick, finely chop 5 mint leaves and add them to the batter!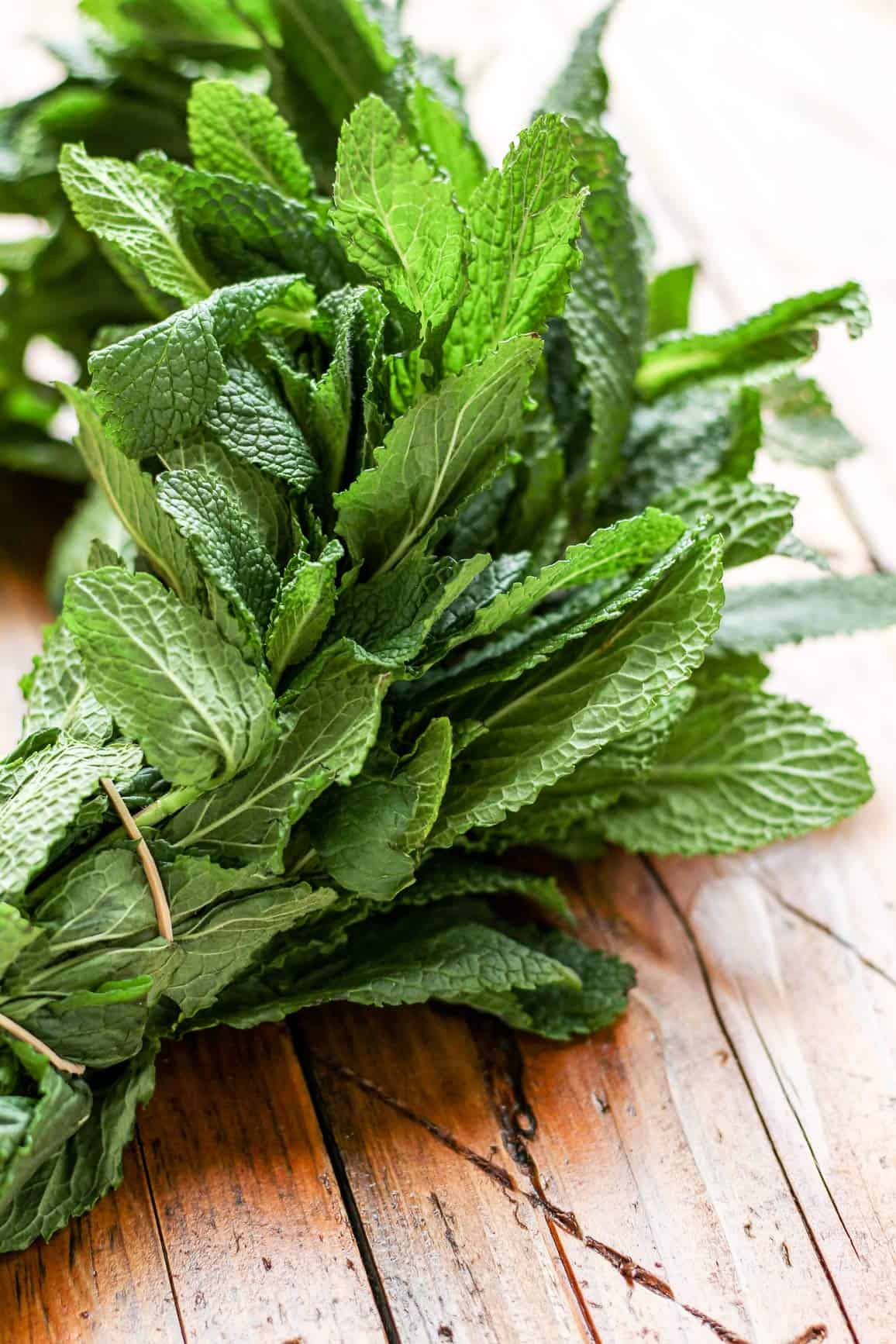 I served these brownies cold, with a thick and creamy vanilla sauce for dessert. You can eat them at room temperature like regular brownies, but we prefer them straight from the fridge. The mint flavor is more intense, and the brownies are a little bit firmer.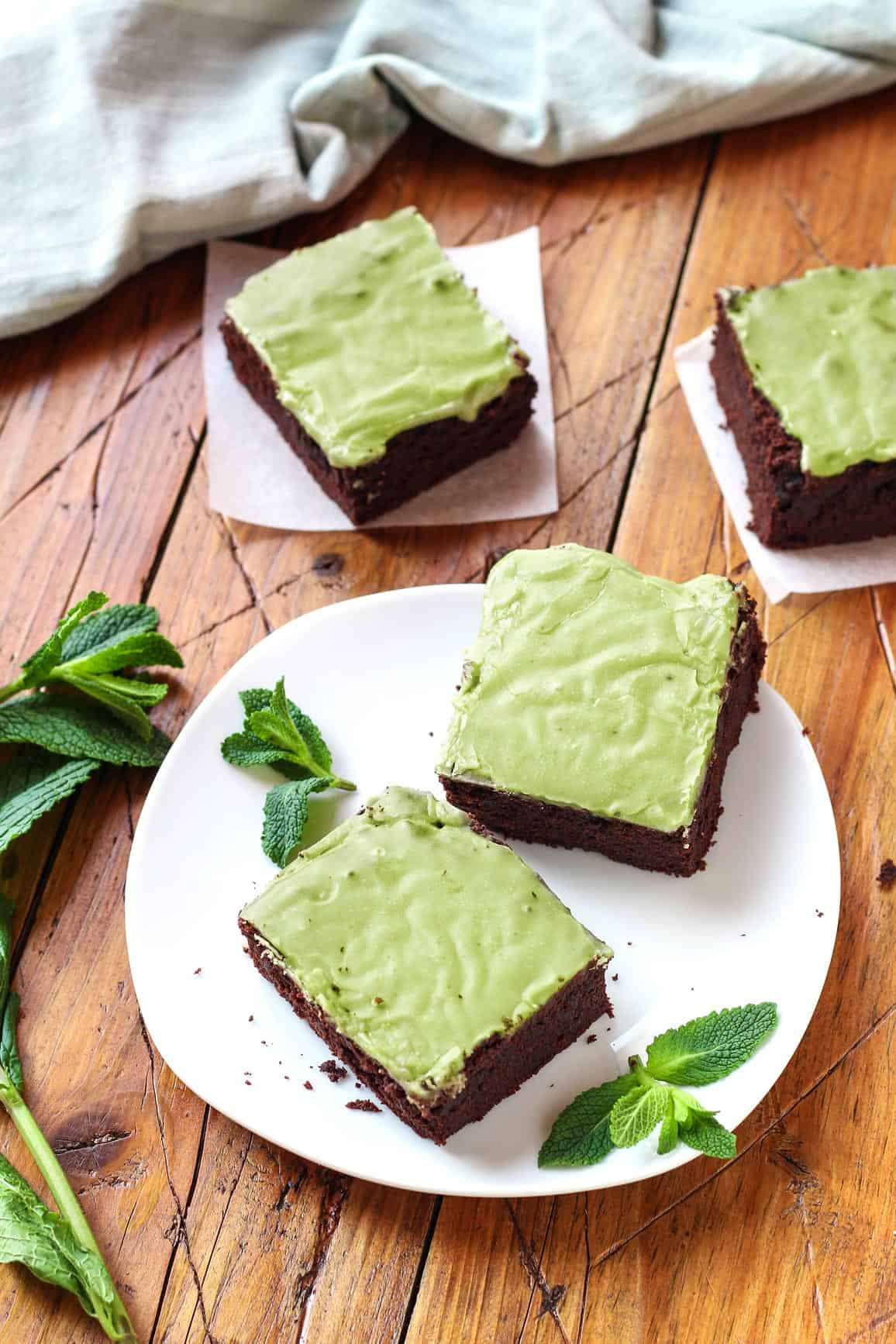 Let me know if you try this recipe!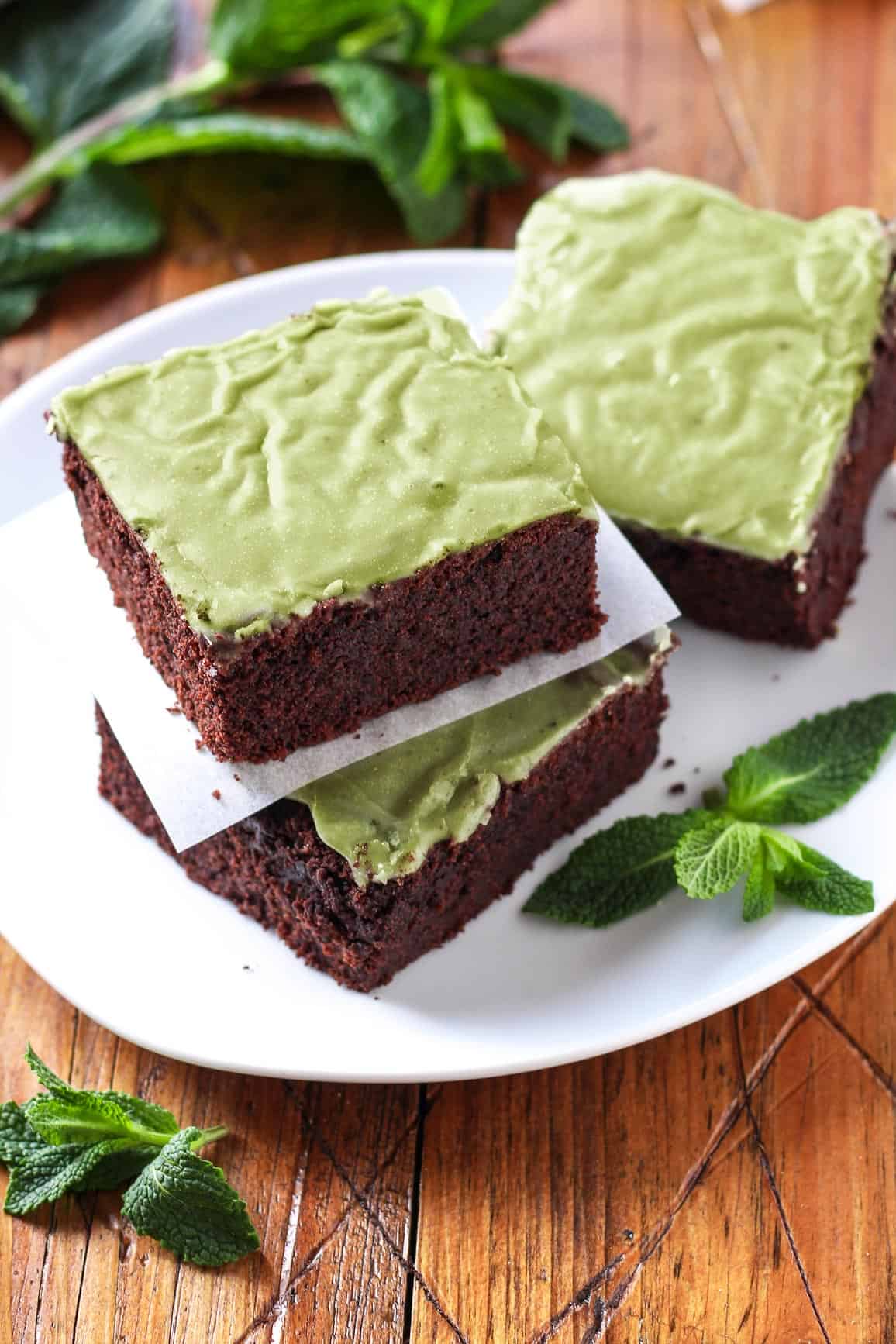 Recipe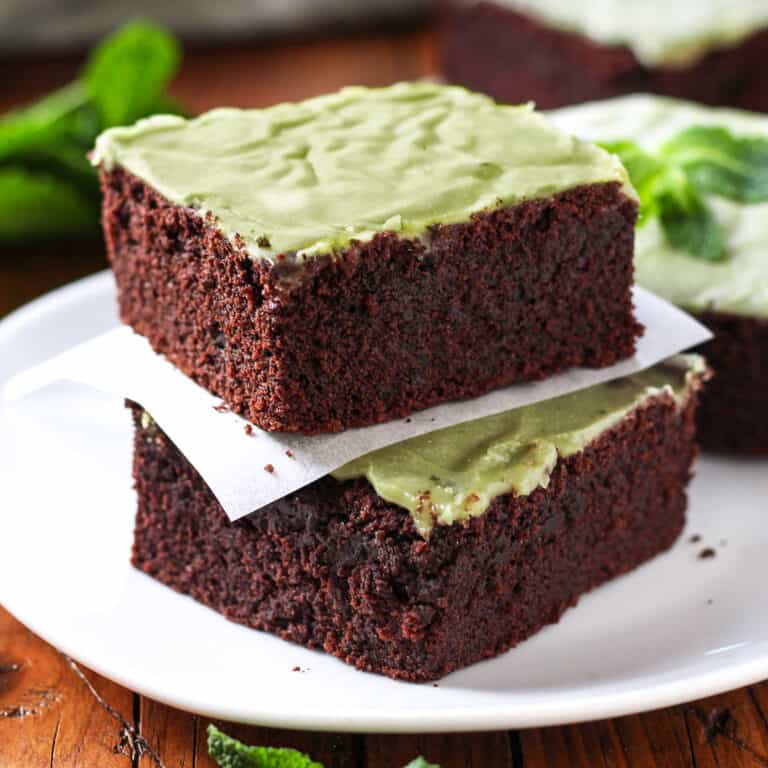 Mint Chocolate Brownies
The rich chocolate flavor of this vegan brownie is balanced with a fresh mint glaze. Add chocolate chips for a more decadent dessert!
Ingredients
Wet ingredients
1 and 1/2

cup

almond milk

1

cup

vegetable oil
Peppermint Icing
1 and 1/2

cup

vegan icing sugar

3

tbsp

almond milk

1 and 1/2

tsp

matcha tea powder

2

drops

natural peppermint oil
Instructions
For the Cake
Preheat the oven to 350 degrees F (175 degrees C).

Stir together all the dry ingredients in a large bowl. Make a well in the center.

Slowly pour the almond milk and whisk until no clumps remain.

Add the vegetable oil and whisk until it's smooth.

Pour the batter into a greased 13-by-9 inch pan lined with parchment paper.

Bake for about 25 minutes in the preheated oven, or until a toothpick inserted into cake comes out clean. Allow to cool.
For the Glaze
In a small bowl, mix together all the ingredients.

Spread the glaze over top of cake.

Let sit in the fridge about 2 hours before cutting into 8 pieces.

You can serve it fresh or at room temperature. Delicious topped with fresh creme anglaise.
Did you make this recipe?
Tag @fullofplants on Instagram and hashtag it #fullofplants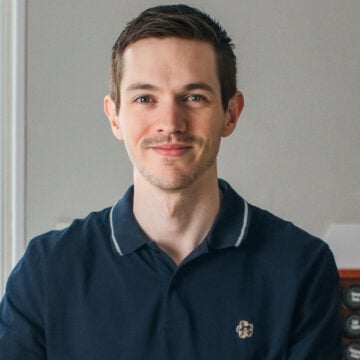 About the Author
Thomas Pagot is the founder, photographer, and recipe developer behind Full of Plants. He created the blog in 2016 as a personal cookbook for vegan recipes. Through years of recipe development, Thomas has successfully grown Full of Plants into a trusted resource for plant-based recipes.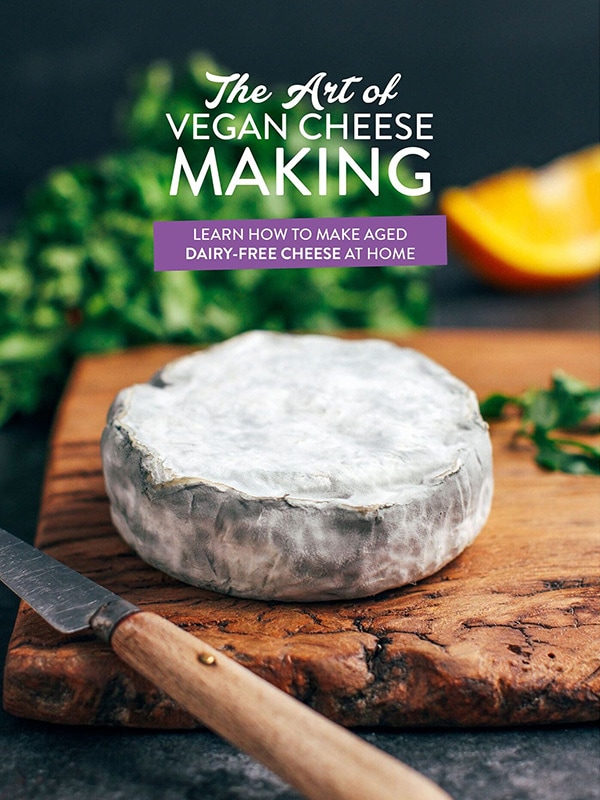 🧀 25 Mind-Blowing Vegan Cheese Recipes!
Sign up for the Full of Plants newsletter and you'll get new recipes delivered by email weekly, PLUS your FREE 100-page printable eBook!