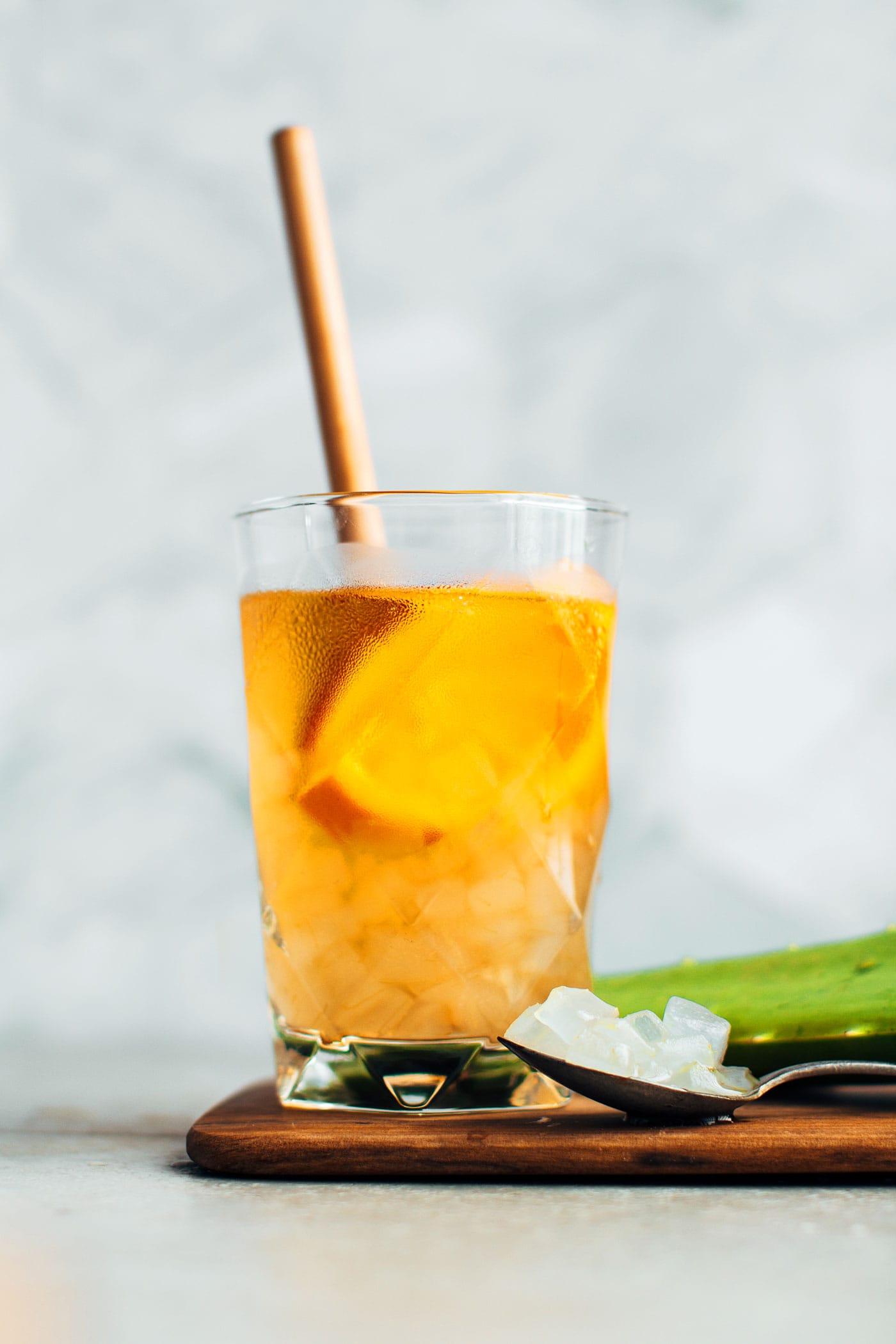 If you are like me and have seen aloe vera leaves in the supermarket but have no idea what to do with it, you came to the right place!
Today we are making aloe vera "jelly", which not only makes a great addition to any of your favorite drinks but also brings many health benefits!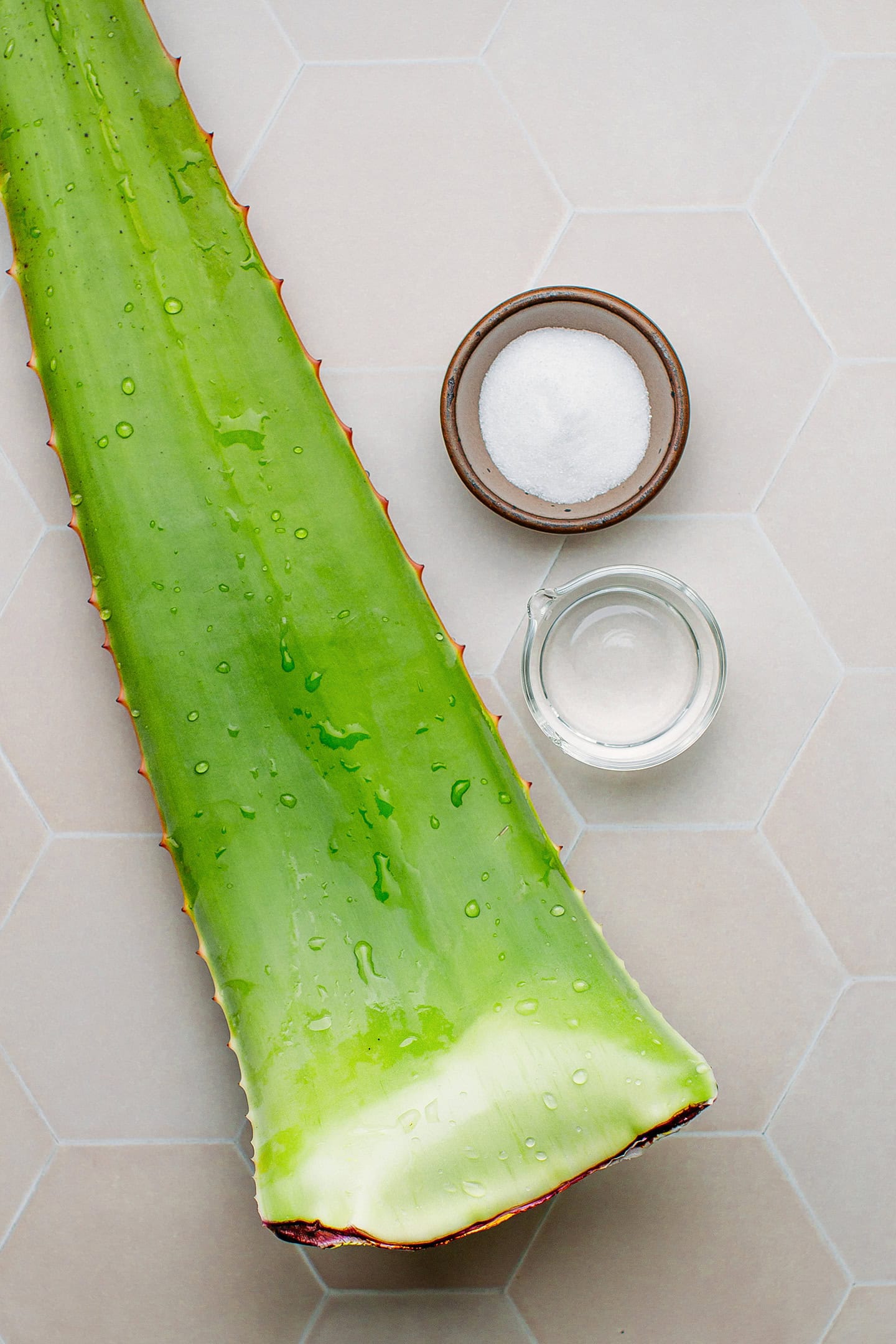 📘 WHAT IS ALOE VERA?
Aloe vera is a stemmed plant with large and thick leaves. It has been used for thousands of years as a medicinal plant to treat skin issues and some injuries.
It is loaded with antioxidants, vitamin C, vitamin B, and on lower levels, vitamin B-12. According to studies, aloe vera may help reduce acne, improve skin tissues, and has been found to lower blood sugar levels as well.
🥣 HOW TO MAKE ALOE VERA "JELLY"?
What we are calling jelly here, is actually the aloe vera gel that is inside the leaves. It consists of cutting the leaf in half lengthwise and then cut the gel into very small cubes.
The gel is first soaked for 10 minutes in cold water before being boiled with a couple of tablespoons of sugar to add a subtle sweetness to the jelly. Don't worry it's not too sweet!
HOW TO USE IT?
You can use the aloe vera cubes in all of your favorite cold drinks. Iced teas, lattes, iced chocolate, and more! Who doesn't like something to chew in their drink?!
This aloe vera jelly makes a healthier and lower-calorie alternative to boba (the tapioca pearls added to milk tea).
Let me know in the comments if you try this recipe!
How to Make Aloe Vera Jelly
Healthy, good for your skin jelly that is perfect to add to iced teas or lattes! It is chewy, not too sweet and will definitely make your favorite drinks more exciting!
Ingredients
2

large aloe vera leaves

2

cups

water

2

tbsp

sugar

or maple syrup
Instructions
Wash the aloe vera leaves under cold water. Using a large and sharp knife, cut off the top and bottom of each leaf and discard. Slice the aloe vera in half, lengthwise, trying to slice it so you have two pieces with an even thickness.

Next, cut off the green skin by running a sharp knife between the aloe vera gel and the skin. Discard the skin and cut the aloe vera gel into 1/2-inch cubes. Repeat with the remaining aloe vera and transfer the cubes to a large bowl. Cover with cold water and let it sit for about 15 minutes.

Drain the aloe vera cubes and transfer to a medium saucepan. Add the 2 cups of water and sugar.

Bring to a boil and let simmer for about 10 minutes. Drain and rinse under cold water, this step will keep the aloe vera from being slimy. Drain again and transfer to a bowl to cool.

Use as a topping for iced teas, lattes, fruit juices, or even smoothies! Aloe very jelly will keep for up to 3 days in the refrigerator.
DID YOU MAKE THIS RECIPE?
Tag @fullofplants on Instagram and hashtag it #fullofplants