Whether you are new, or a veteran to vegan cooking, I believe everyone should have tried-and-tested vegan desserts in their cookbook.
I have gathered a small selection of classic desserts that will please the whole family, from fruit crumble to chocolate cake and thin French crêpes, there is no doubt that will you find something to satisfy your dessert cravings!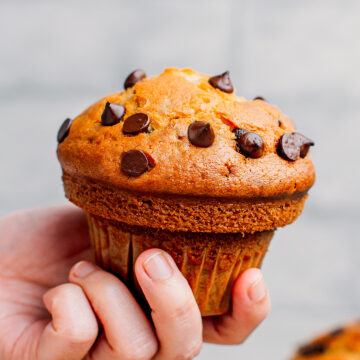 The Fluffiest Vegan Chocolate Chip Muffins
Tender and fluffy muffins flavored with plenty of vanilla and loaded with dark chocolate chips! Vegan and just 10-ingredient!
Make This Recipe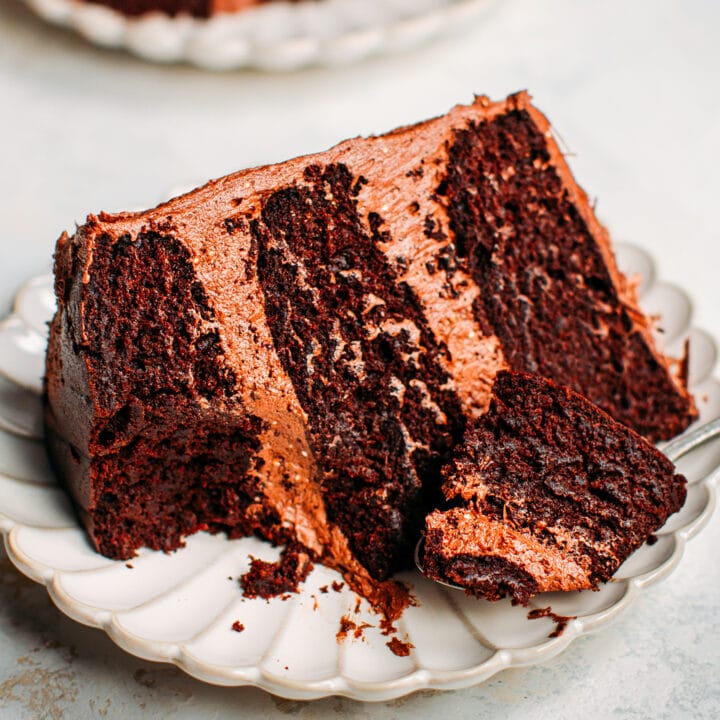 Vegan Chocolate Layer Cake
Decadent vegan chocolate cake that is super moist, fluffy, and insanely chocolatey! Just 13 ingredients and 1 hour required!
Make This Recipe
Vegan Creme Caramel (Flan)
Super creamy vanilla creme caramel topped with a rich salted caramel sauce. It melts in your mouth and is perfectly sweet! Eggless, dairy-free, and vegan!
Make This Recipe
The Best Vegan Crêpes (with Gluten-Free Option!)
These delicious vegan French crepes are easy to make and great for breakfast or dessert! Thin, chewy, and so tender! With gluten-free option!
Make This Recipe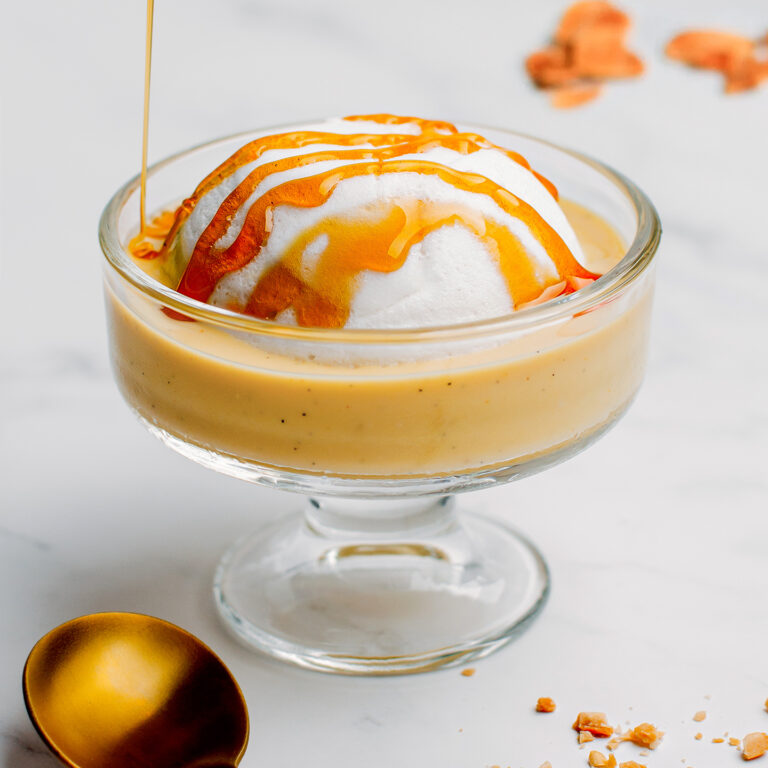 Vegan Île Flottante
Light and pillowy aquafaba meringues floating on a rich vanilla-infused custard, and topped with a salted caramel syrup! This French-inspired dessert is like no-other! Dairy-free, egg-free, and vegan!
Make This Recipe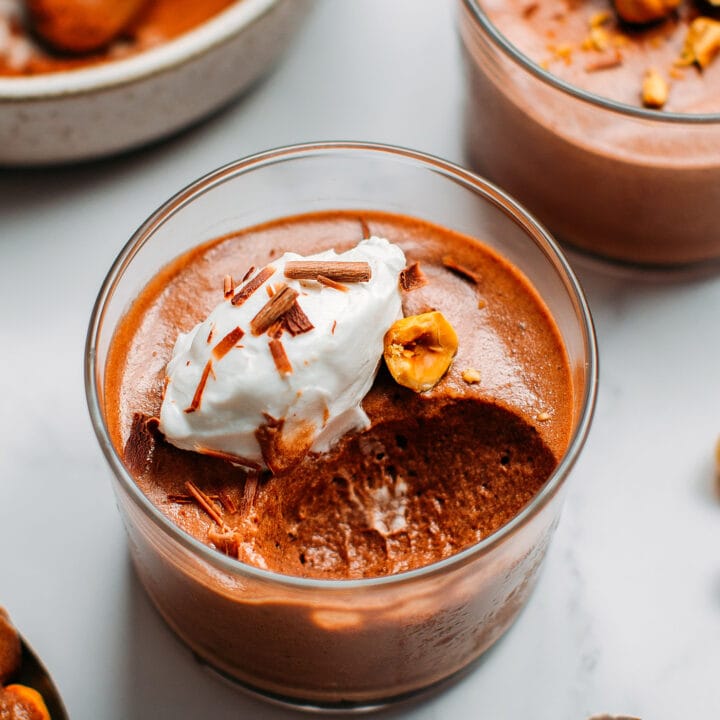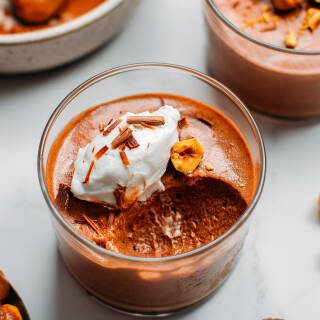 Vegan Chocolate Hazelnut Mousse
Light and airy vegan chocolate mousse that tastes like Nutella! Just 5-ingredient, plant-based and refined sugar-free!
Make This Recipe
Easy Fruit Crumble
Delicious fruit crumble loaded with apples, pears, kiwis, bananas, and raspberries! This juicy crumble comes with a super crunchy and buttery streusel topping!
Make This Recipe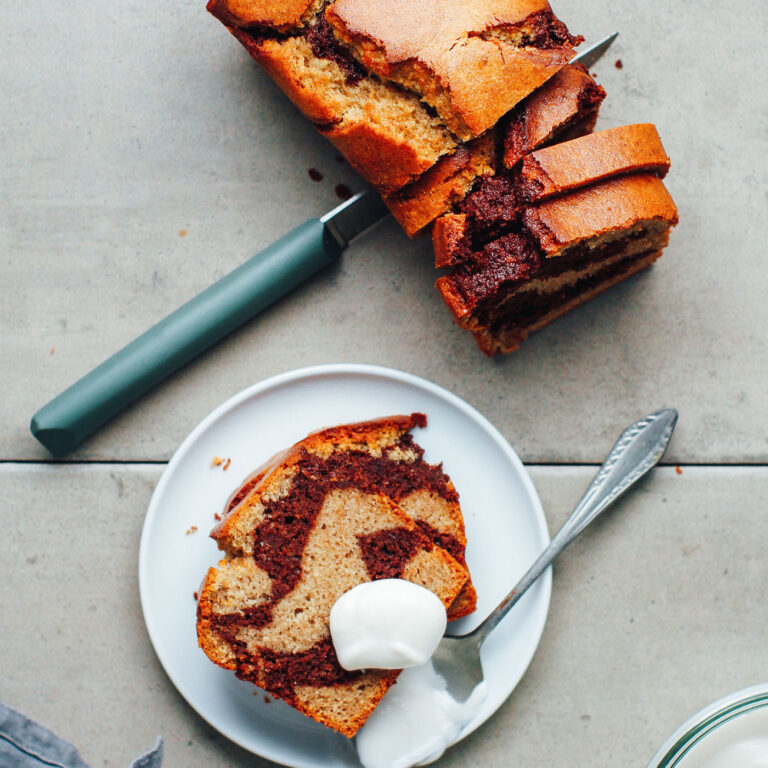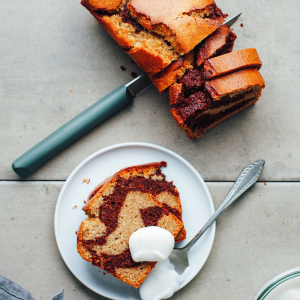 Vegan Gluten-Free Marble Cake
Rich and buttery marble cake with hints of vanilla and dark chocolate swirls! Soft and moist, this cake is gluten-free, refined sugar-free, and vegan!
Make This Recipe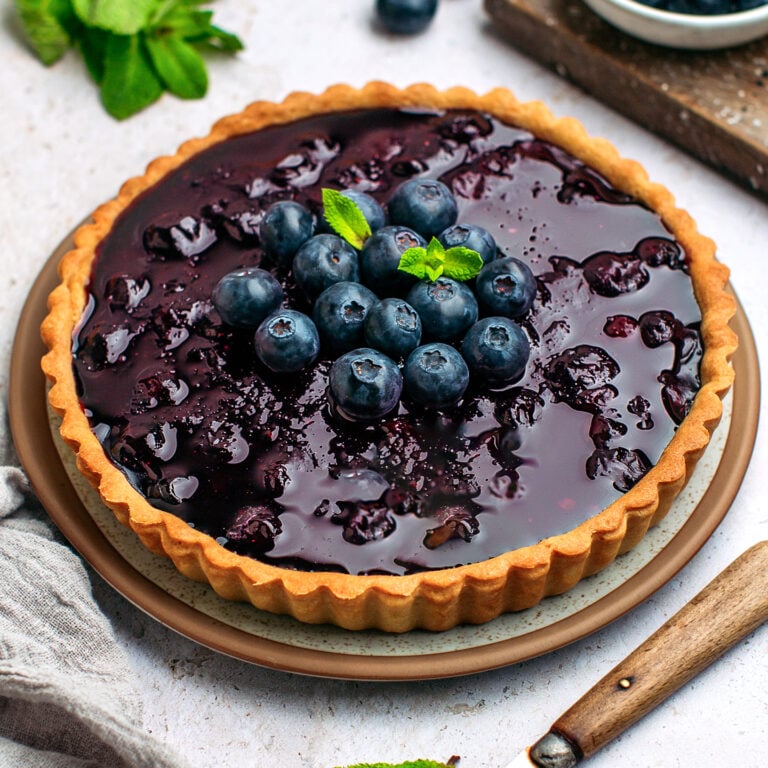 Thick Blueberry Tart (Vegan + GF)
Delicious vegan tart with a generous filling of fresh and juicy blueberries! Vegan, gluten-free, and refined sugar-free!
Make This Recipe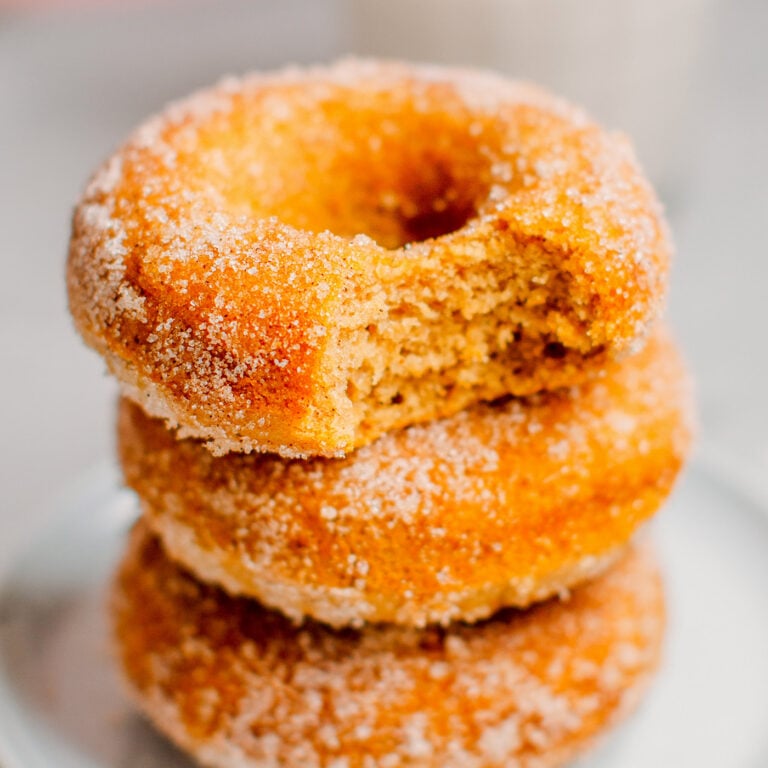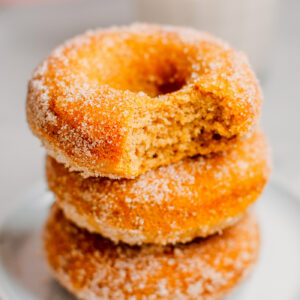 Gluten-Free Vegan Cinnamon Donuts
These baked vegan cinnamon sugar donuts are so moist and buttery! Just 30-minute and 8 ingredients. Vegan + Gluten-Free!
Make This Recipe
Ultimate Vegan Chocolate Tart
Super rich and creamy chocolate tartlets with a layer of fudgy brownie, chocolate ganache, and a salted caramel chocolate frosting!
Make This Recipe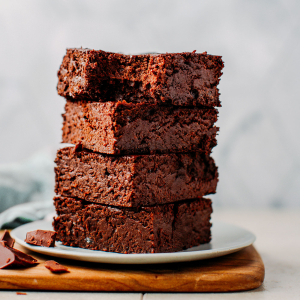 Extra Fudgy Vegan Brownies (GF)
Vegan + GF brownies that are perfectly sweet, chocolatey and so fudgy!
Make This Recipe