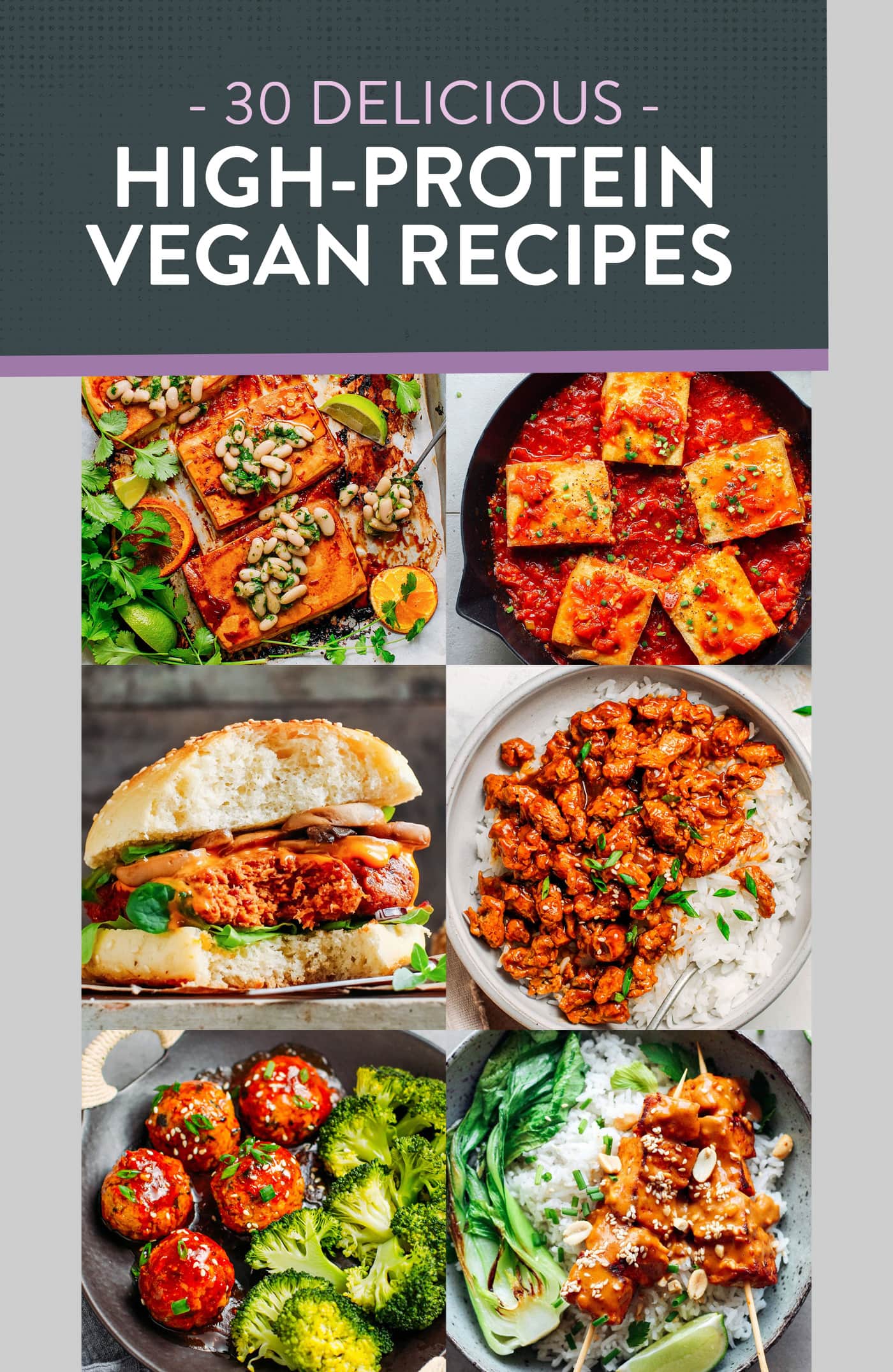 "Where do you get your protein?" is probably the question vegans get asked the most often. It is quite surprising as a plant-based diet can provide just as much protein as a an omnivorous one.
Here are 30 tasty vegan recipes that are high in protein (most are packed with 15+ grams of protein per serving), easy to prepare, and rich in flavor!
Mains
From bean recipes to tofu and tempeh, you are going to love these filling, healthy, and hearty recipes.
Sweets & Snacks
If you are more into sweets, I have got you covered as well with these protein-rich snacks. Enjoy as a mid-morning or afternoon snack to increase your protein intake and of course, satisfy your sweet tooth!