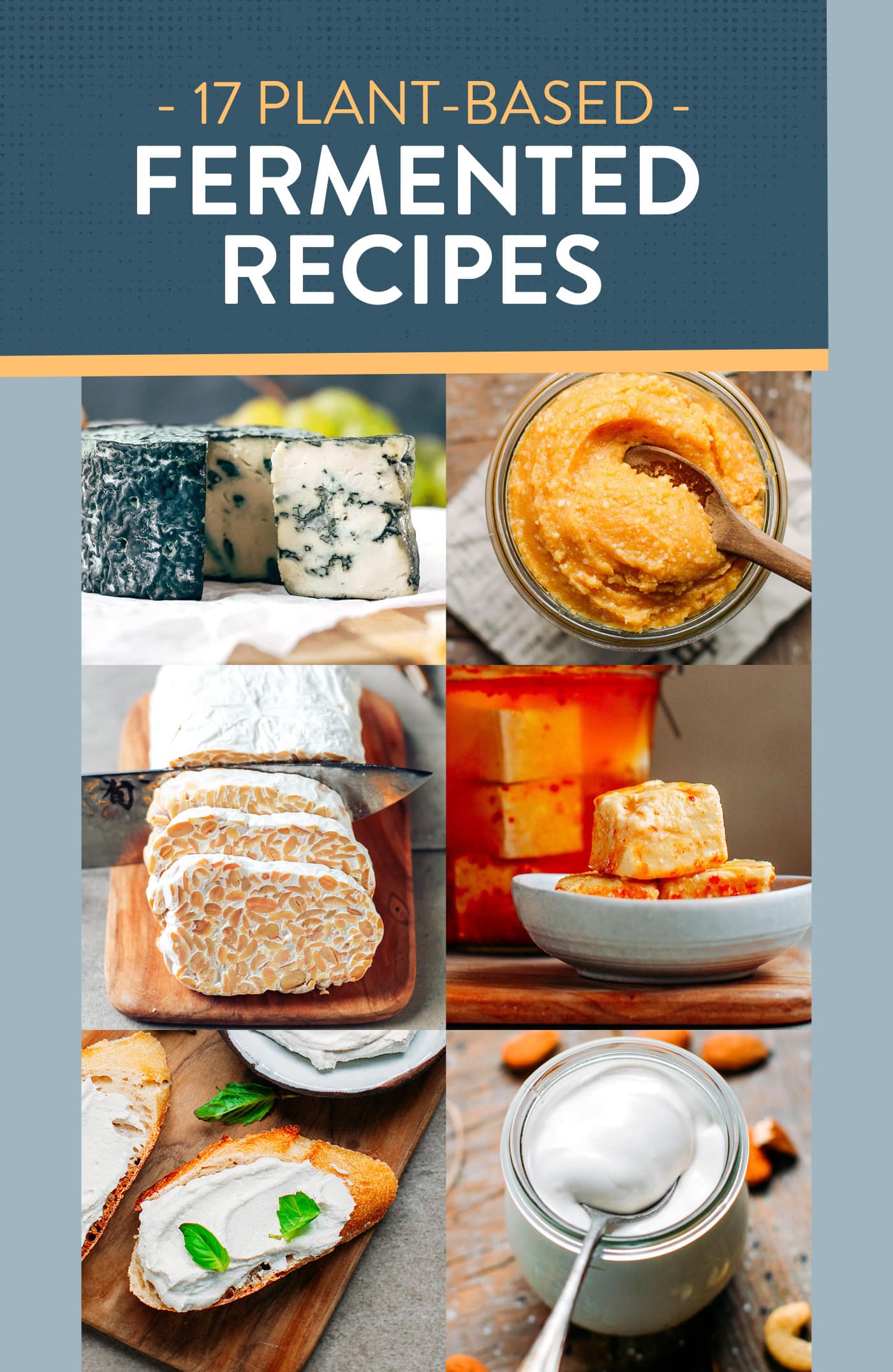 We all know by now that fermented foods are good for the gut and have many other health benefits like improving your immune system, helping with digestion, and may help in supporting mental health as well. From tempeh, to vegan camembert, and yogurts, here are 17 delicious vegan fermented recipes.
If you like to experiment in the kitchen, or just want a fun project to try, you are going to love these recipes!
Tempeh
Tempeh is high in protein and actually very easy to make at home. All you need are some beans, tempeh starter, and white vinegar.
Vegan Cheeses
Probably some of the most popular recipes on Full of Plants! These vegan cheeses have nothing to envy to dairy cheeses!
Dairy-Free Yogurts
Yogurt makes a light and fresh dessert, but is also great for breakfast with some granola, nuts, or fresh fruits. Here are two of my favorite yogurt recipes!
Condiments
From miso to fermented tofu and butter, condiments keep well and are perfect to add flavor to your dishes!