From quick curries to fermented foods like yogurt and tempeh, there is nothing the Instant Pot cannot do! It's an amazing equipment when it comes to quick and effective cooking. Here are a few of my favorite Instant Pot recipes!
If you do not own an Instant Pot yet, these recipes might make you take the plunge! I have been using mine for over 3 years and I love how it can go from yogurt maker to pressure cooker, steamer, and fermentation heater to make tempeh.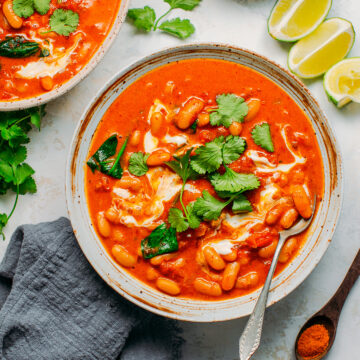 Instant Pot White Bean Curry
Quick white bean curry prepared in the Instant Pot and infused with ginger, garlic, and red curry paste! A flavorful and spicy meal perfect for the chilly days!
Make This Recipe
Vegan Instant Pot Congee
Comforting rice and mung bean congee topped with spicy saté, glazed mushrooms, and crispy shallots! A quick, warming, and delicious meal!
Make This Recipe
How to Make Tempeh in the Instant Pot
Easily make your own tempeh in an Instant Pot! No other equipment required. It's cheaper and tastes a lot better than store-bought tempeh!
Make This Recipe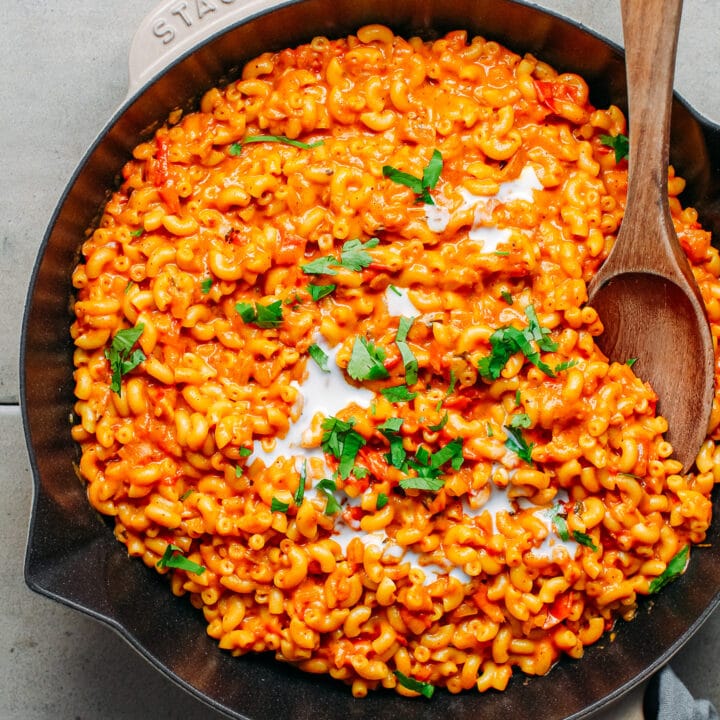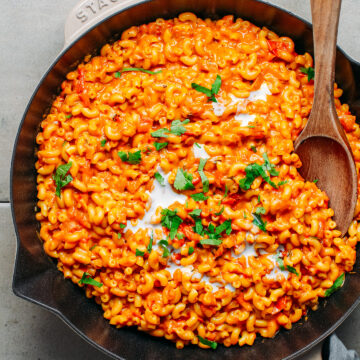 Instant Pot Tikka Masala Macaroni
Instant Pot macaroni in a creamy and aromatic masala sauce. Flavored with ginger, cumin, turmeric, chili, and coconut milk. Ready in just 25 minutes!
Make This Recipe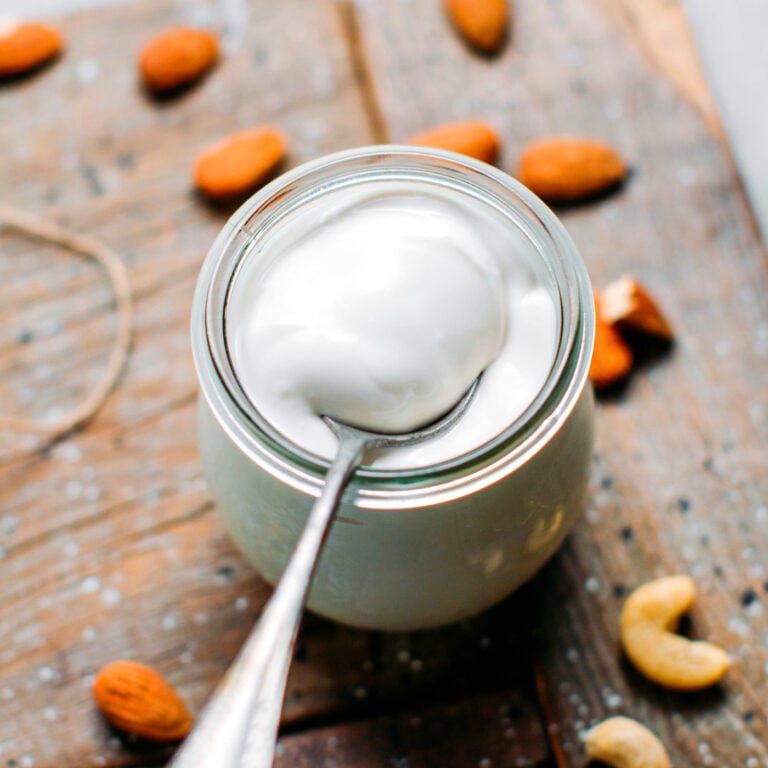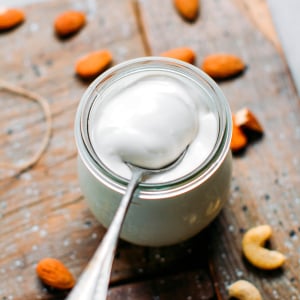 Cashew & Almond Yogurt (Greek-Style!)
SO creamy, perfectly tangy, and thick vegan yogurt made from just 5 ingredients! Gum-free, agar-free, coconut-free, and super easy to make!
Make This Recipe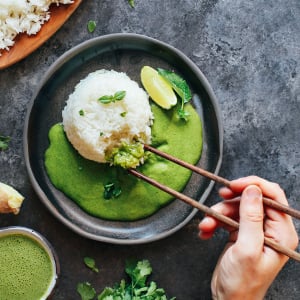 Instant Pot Sticky Rice with Green Curry Sauce
Tender and fluffy sticky rice served with a rich, super creamy, and spicy green curry sauce. Flavorful, warm, and cozy! Ready in less than 30 minutes!
Make This Recipe
Instant Pot Cauliflower Tikka Masala
30-minute Instant Pot cauliflower curry! Perfectly spiced, incredibly easy to make, and super creamy!
Make This Recipe
Instant Pot Matcha Oatmeal
Super creamy matcha oatmeal made in 10 minutes in the Instant Pot. Top with vegan white chocolate for a delicious breakfast!
Make This Recipe
Instant Pot Creamy Masala Steel-Cut Oats
Easy and comforting Instant Pot Masala steel-cut oats! Flavored with ginger and Indian spices, this 10-minute recipe makes the perfect savory fall breakfast!
Make This Recipe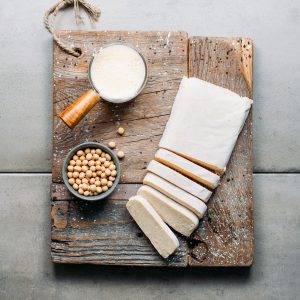 Homemade Soy Milk + Okara Tempeh
Make your own soy milk + tempeh from the leftover pulp! It's a 2-in-1 recipe: A delicious and creamy milk and a smooth high-protein tempeh loaf!
Make This Recipe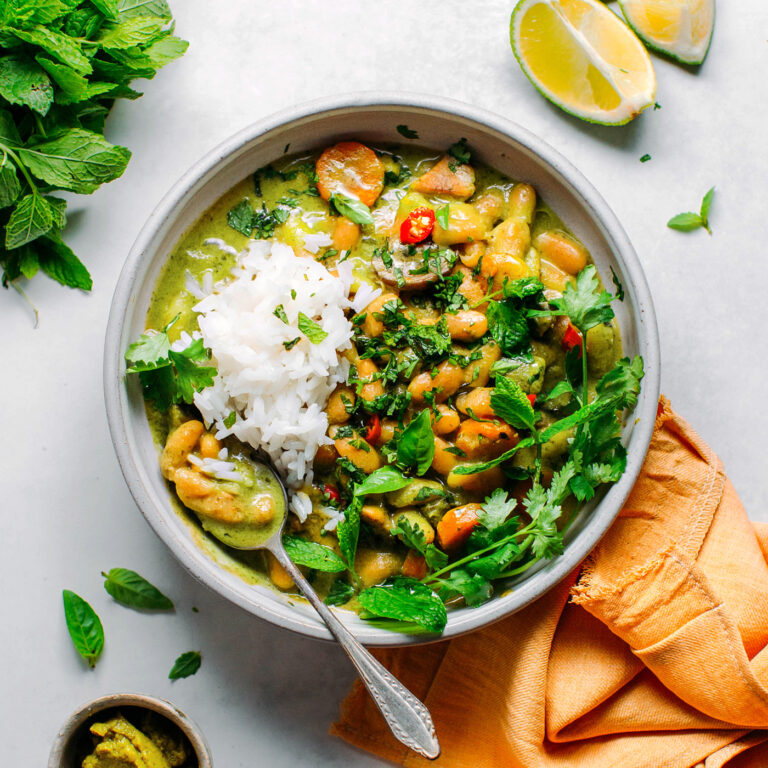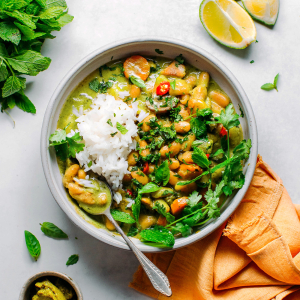 Instant Pot White Bean Green Curry
Thai-inspired green curry that is creamy, spicy, and infused with fresh cilantro and basil. Served with perfectly tender white navy beans, mushrooms, and carrots!
Make This Recipe
Instant Pot Sesame & Basil Noodles with Roasted Veggies
Garlicky, nutty and slightly spicy sesame and basil noodles served with roasted sweet potato and broccoli! A super easy last-minute noodle dish!
Make This Recipe