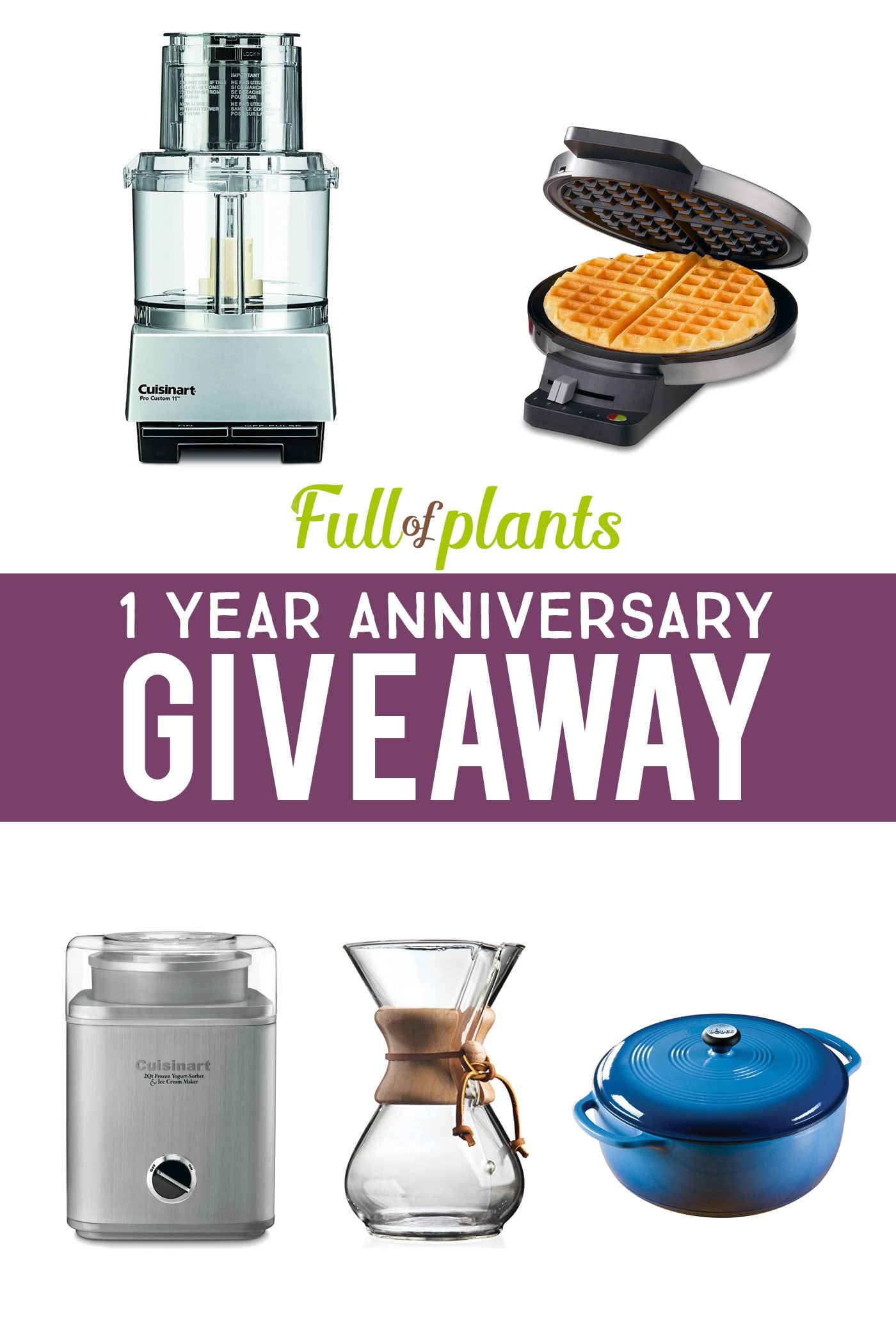 Today marks Full of Plants 1st Anniversary! Wow, I can't believe already a year has passed! Let's celebrate, pop champagne and party all day long! #kiddingnotkidding
When I started this blog last year, it was mainly to have a fun hobby to do on the weekends. My first post was a recipe for a mint and lemon quinoa salad, and I had 2 visitors on the first day! Today, you are tens of thousands to visit this blog every month, I never believed it would grow so fast and it's all thanks to you!
So, to thank you for your amazing support, I'm organizing a giveaway of cooking equipment. Be aware this giveaway is not sponsored by any brand, I will personally order the products from Amazon.com and they will be delivered directly to the winners. I tried to choose some quality and useful prizes you guys will actually use on a daily basis, here is the list of prizes:
How to enter:
It's super simple and will only take you 10 seconds: subscribe to the newsletter through the widget below. People who are already subscribed automatically enter this giveaway.
If you want extra chances to win, leave a comment on this post and tell me what kind of recipe you want to see in the future! For one more extra chance, just visit Full of Plants' Facebook page through the widget.
This giveaway is only open to resident of the United States, sorry for the people located in the rest of the world. It starts today (May 30th 2017) and ends next week on Wednesday, June 7th 2017. Winners will be announced approximately 3 days after the contest is over. Good luck!